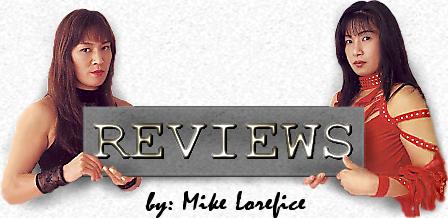 UFC 175: Weidman vs. Machida 7/5/14 Las Vegas, NV Mandalay Bay Events Center
Marcus Brimmage vs. Russell Doane 3R. Very much an old school striker vs. wrestler match. Doane controlled the 1st round getting the takedown and rear mounting, but never came close to choking Brimmage out, and had no notable offense after this. Brimmage was able to either stay on his feet or get back up quickly after the extended segment in the 1st round, and the fight turned very quickly as a few inside leg kicks and Doane was having trouble putting weight on the left leg. Doane wasn't comfortable switching to southpaw, and Brimmage kicked the right leg out in the 3rd, making any stance uncomfortable for Doane. Despite dropping to 135, Brimmage had much more stamina in the 2nd half of the fight, as Doane slowing wasn't simply the attrition of the low kicks. Brimmage only had one shall we say flashy striking sequence where he dropped Doane with a right straight/left hook combo in the 2nd, but to me this was a very clearcut 29-28 decision win for Brimmage as once Doane wasn't able to just hold him down, Brimmage was the one doing all the damage and coming much closer to winning the fight. Somehow, Doane won a 29-28, 28-29, 30-27 split decision. Even expecting the judges to be retarded enough not to give credit to low kicks that made it difficult for Doane to keep his balance to stand and to prefer Doane's 2 takedowns in the 2nd that didn't amount to anything offensive, how do you value that riding time and give Doane the 2nd round when that's the round where he was knocked down? Average match.
Urijah Hall vs. Thiago Santos 3R. This fight was mostly notable for Urijah suffering a gruesome broken toe. There was a large bulge inside the right foot under the left toe that was either the bone sticking out or massive swelling, but the real problem was the 2nd toe which was bent right and curved up with the bone sticking out the bloody left side at the joint. Hall suffered this injury in the 1st round, and was hobbling some, but did his best to just suck it up and not change his fighting style - even landing a spinning back kick - or gameplan any beyond getting more aggressive (which is always the best possible thing for him). Hall was actually coming forward from the start, though mainly missing despite his huge reach. Santos was pretty much only landing with leg kicks, but they seemed to be causing Hall problems even before his foot was messed up, and certainly after they weren't helping matters any. I felt like Hall was the more aggressive of the two, and he hit harder, but the stats were virtually equal and there wasn't even 1 round that was remotely decisive for either guy. Hall won a unanimous decision 29-28, 29-28, 30-27. Above average match.
Women's Bantamweight Title Match: Ronda Rousey vs. Alexis Davis R1 0:16. Rousey landed a good overhand right then hit the koshi gurma, maintaining the headlock on the ground and pounding Davis out. Davis was so out of it she did her only damage of the fight attacking Yves Lavigne when she woke up.
Middleweight Title Match: Chris Weidman vs. Lyoto Machida 5R. What started out as another routine, one-sided title match turned into one of the best fights of the year with heart and desperation creating the genuine possibility, and thus major drama, that Machida could overcome the odds and dig himself out of a huge hole. Obviously, a title match should be the elite of the elite, but let's face it, that's rarely the case, as demonstrated 16 seconds ago by the 16 seconds of Davis's "challenge". This match, however, validated Weidman, who despite being an unbeaten champ hasn't had a decisive, no extenuating circumstances victory over a top tier fighter, as well as Machida, who was the undefeated champ but hasn't really been involved in the title picture in the 4 years since dropping the strap despite being the first guy to take a round from Jon Jones. Weidman got Machida out of his game from the outset by constantly pushing forward and threatening him with his power while ignoring Machida's attempts to freeze him with his fakes. Weidman was always patrolling the inside edge of the octagon logo on the floor, thus forcing Machida to run laterally because if he backed up he'd be backing into the cage where he wouldn't be able to defend nearly as well, and would be more prone to the takedown which he absolutely wanted to avoid. It was disappointing that Machida wasn't prepared for Weidman to do this since it wasn't a strategy to neutralize Machida, though it was working great, but rather his typical standup style and one that he should have been familar with from the Anderson Silva fights. Machida was certainly getting hit more than usual, but his lateral movement kept Weidman from actually throwing often, so it was more a percentage problem even though his face was pretty messed up by the end. The real issue was that Machida not only wasn't able to initiate, he never even had the space to set his feet, and thus was having real problems standing his ground at all and timing his counters. Technically, Weidman outlanded Machida 10-7 in round 1, but it seemed like a good round for Weidman and a bad round for Machida because Machida was on the run, mistiming his shots, and looking stressed to the point of seeming a bit drained. Round 2 was worse as Machida still landed just 7 shots, but this time Weidman was up to 18 and had a minute of control of a takedown. And the trend continued with Machida landing just 6 strikes in round 3, but Weidman having 3 takedowns and landed 22 including cutting Machida with a big right hand that started bleeding heavily after Weidman's ground work. As Machida was clearly being outclassed by a bigger, stronger fighter who rather than just laying on him was predominantly beating him in his own standup game, he could easily have gone away here. Machida had essentially already lost the decision, so he could have just ran for the last 2 rounds to save himself the beating and be ready to come back healthy another day. Machida didn't win this fight, but he proved he's a true champion here by doing just the opposite. He raised his level significantly, stepping way outside his comfort level and just attacking for 2 straight rounds because he knew he needed the KO, and he still believed he was capable of getting it. I can't stress enough how far outside the box Machida pushed himself because he wanted the title so badly. Especially in round 5, this was Machida actually playing no defense, essentially just standing toe-to-toe and slugging it out with a guy that would clearly be bigger and stronger than Machida if they fought at Lyoto's old avoid his best friend Anderson weight class of 205. Machida forced himself to control the center of the octagon and swing for the fences in these last two rounds. He turned the fight with a good left hook, and after another big left had Weidman backing for the 1st time. Machida did a great job of mixing liver kicks with these left hooks in the last 2 rounds, and Weidman, who with a little damage to add to the too large weight cut was quickly sucking wind big time, was having a hard time identifying what Machida was throwing at him. The fans came to life with Machida, just roaring "Machida" despite him being a Brazilian fighting an American on US soil during 4th of July weekend. Machida only outlanded Weidman 18-9 in round 4, but virutally everything Machida threw in these last 2 rounds was to try to knock Weidman out, and he just landed some huge shots. Weidman's liver was badly bruised from the kicks. I wouldn't quite give a 10-8 round in this fight, but if there was going to be one, this was clearly the only possibility except to a doofus judge. Machida still had a lot in the tank for the 5th, and his momentum carried over, really feeling it at the outset. Weidman got a 2nd wind midway through the round and started landing again, which was the real test for Machida because with time running out on him, now he truly had to go against his instincts to move and defend in order to give himself a chance to win. And certainly he took some legit punishment he never would take in any other situation, including getting busted up under his left eye by a big Weidman elbow. Weidman killed a minute Machida couldn't spare to lose with a takedown, but once Machida got up he had a memorable desperation flurry with punches backing Weidman into the cage setting up knees, elbows, more punches, whatever Machida could pull out of the bottom of the tank before time ran out on him. Weidman outlanded Machida 31-25 with a minute of control in round 5, but apart from the big elbow, most of the damage was coming from Machida as he pressed toward a finish that always seemed a legit possibility even to those who were rooting for Weidman. Both men could have finished in round 5, but if Machida would have lost, it would have been because he got choked out giving his back in order to get up whereas if Weidman lost it would have been because one of Machida's huge shots was too much. If Machida would have just given up and held a tight closed guard for the last 90 seconds I would have been okay with the judges ignoring his hot start to the round and giving it to Weidman for laying on him. However, to me the judges were pretty clueless scoring the takedown and minute of control while Machida had to take chances to get off his back but indeed succeeded in moving and defending over the damage Machida earned by succeeding in the risks he took to put himself back in a position where he was capable if winning. Not that it ultimately mattered, but this was a 48-47 that was much closer to a draw than this 49-45, 48-47, 49-46 crap the judges came up with. Very good match.
BACK TO QUEBRADA REVIEWS


* MMA Review Copyright 2014 Quebrada *