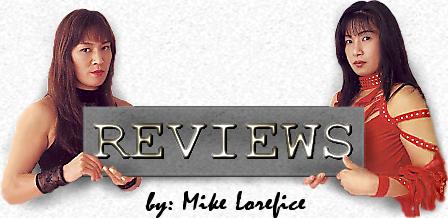 UFC 174: Johnson vs. Bagautinov 6/14/14 Vancouver, CA Rogers Arena
Tae Hyun Bang vs. Kajan Johnson R3 2:01. These two headhunters came out swinging and never let up. Bang was more than willing to stand toe-to-toe with Johnson as he believed he hit harder and countered better. Johnson was interested in the takedown, but when Bang didn't defend it outright, he'd guillotine him on the way down and roll him over to either stand out or take top control. Their arms literally interlocked as they missed big rights in the 1st then Bang dropped Johnson with a left hook and tried to finish with a guillotine. Johnson began to get his left hook going late in round 1 and followed with a nice right and a takedown, but Bang still won the round. Despite being admonished between each round, Johnson wasn't keeping his left hand high enough, and sure enough Bang wobbled him with an overhand right in the 2nd. Both were tired and bloody by the end of the 2nd with Bang breathing through his mouth since Johnson cut his nose with a short elbow, but neither were letting up. Finally, Bang caught a high kick against his neck and leveled Johnson with a beautiful overhand right for the KO. An easy pick for fight of the night. Good match.
Ovince St. Preux vs. Ryan Jimmo R2 2:10. Jimmo fought his fight in round 1, moving and making OSP reach for him despite his 7" reach advantage. It was a very close round with both having about the same strikes landed and control time, though OSP bloodied Jimmo's nose with a left straight and had a takedown at the end of the round. Jimmo came out aggressively in round 2 with some good punches, but OSP caught a kick and tripped him up. OSP clearly had the expected advantage on the ground to the point he mounted quickly then Jimmo gave his back. OSP was working the arm and Jimmo began saying "my arm is broken" instead of tapping, so OSP turned him over with a Kimura to really screw it up before the ref decided it was a verbal submission. The finish was out of nowhere since OSP didn't seem to do anything special to break the arm, but it was a decent enough fight while it lasted.
Andrei Arlovski vs. Brendan Schaub 3R. I've spent the last 8 years wanting to still enjoy Arlovski, but rarely being given a reason. Some of his fights outside of UFC have been less scared, hesitant, and passive, but now that he's back for reasons one can't begin to fathom, he reverted back to the worst petrified, broken Arlovski form that marred his career since Roid Warrior Tim knocked him out at UFC 59 4/15/06. This fight, if one can even call it that, was beyond terrible. I'm sure Benson Henderson was impressed by Arlovski taking the miniature steps forward and then hugging Schaub against the cage, but there was so little activity and especially offense that I scored the 1st 2 rounds even for lack of being given any reason to award either for their "effort". Schaub spent the fight looking for a 1 punch knockdown in exactly the same way, dropping down and putting the left out in hopes of coming over the top with the right for the finish. The problem was he never connected, and Arlovski never countered despite Schaub leaving himself wide open. After two trecherous rounds that Dana White undoubtedly swore up a storm in between screaming about these guys not giving a shit, Schaub finally got a takedown that stuck and worked ground and pound for 3 minutes. Schaub clearly won this round, and as he was the only one who had any offense at all (okay, Arlovski did swell Schaub's cheek with a short punch one needed the replay to detect) one assumed the fight, but somehow Arlovski got a split decision 28-29, 29-28, 29-28. Worst match of the year candidate.
Ryan Bader vs. Rafael "Feijao" Cavalcante 3R. Bader thoroughly dominated a lethargic Feijao, using his big aggressive power punches to set up his power double leg takedown and work Feijao over with ground and pound. Feijao never seemed into it. One assumed he was timing Bader early on, looking to counter when Bader overextended, but it never happened, and Bader quickly exhausted whatever energy Feijao may have had with his wrestling. Feijao had a few moments in the 3rd landing punches when he finally got aggressive (desperate), but Bader quickly began to step forward and tie Cavalcante up then take him down when Cavalcante came forward. Bader won a unanimous decision 30-27. Below average match.
Rory MacDonald vs. Tyron Woodley 3R. Woodley once again showed himself to be another Michael Bisping, running his mouth about undeserved title shots while feasting on nobodies then getting thoroughly outclassed when he actually takes on a real fighter who doesn't blow out his knee. MacDonald quickly and completely took Tyron out of his element simply be being the aggressor, controlling the center of the cage and backing Woodley into the cage. Woodley didn't have the footwork to get off the cage, so MacDonald just picked the sitting duck apart the entire fight with his vastly superior technical striking. MacDonald never feared Woodley's wrestling, throwing tons of kicks early, and ultimately adding insult to injury by taking him down in the third and beating him up with punches to the face from side mount. MacDonald also never feared Woodley's power, as the rest of the fight though saw MacDonald control the distance and use his diversity to thoroughly dissect Woodley, who could only offer the most predictable, no setup kicks and big right hands in return, missing almost everything after the first 3 ½ minutes. Overmuscled Woodley knew he needed to finish in round 3, and came out aggressive, but within 30 seconds he was too tired to continue pressing, and the fight reverted back to the comprehensive dissection of the 2nd round with Woodley whining about MacDonald's well placed spinning back kick landing low but John McCarthy having none of it. MacDonald won a unanimous decision 30-27. Above average match.
UFC Flyweight Title Match: Demetrious Johnson vs. Ali Bagautinov 5R. Johnson secured his claim to being the pound for pound best fighter, now having thoroughly beaten everyone else in his division, this time with an even more commanding and comprehensive victory. Johnson was simply too fast with too much footwork and diversity. He totally dominated from distance picking apart Ali Baga, who couldn't land a punch when he wasn't holding on. Things weren't much better when Baga was holding on because Johnson used his muay thai striking to the tune of 128 clinch strikes at 90% compared to Ali mainly just throwing some strikes to try to secure the takedown that never came. Finally, Ali couldn't keep Johnson down for more than a second if he actually got it that far. In the end, Bagautinov showed an impressive chin taking all these knees from the plum, and was a game competitor throughout, but Johnson was too fast for him in round 1, and that difference only accentuated as the fight progressed and Johnson maintained the same ridiculous speed while Ali slowed. Bagauitinov's best round was landing 21 strikes while Johnson's worst - the 1st – saw him land 28. Johnson won a unanimous 50-45 decision. Above average match.
BACK TO QUEBRADA REVIEWS


* MMA Review Copyright 2014 Quebrada *