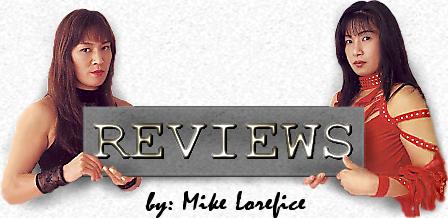 UFC Fight Night 42: Henderson vs. Khabilov 6/7/14 Albuquerque, NM Tingley Coliseum
Bryan Caraway vs. Erik Perez R2 1:52. Caraway went for a few submissions and eventually got one, but this was a rather lackluster encounter where Perez's only real highlight was a good knee. Caraway had a guillotine attempt early and got a takedown catching Perez's kick and took his back to win the 1st. In round 2, Caraway had an immediate reversal into rear mount off Perez's takedown and finished him with the rear-naked choke. Below average match.
Piotr Hallmann vs. Yves Edwards R3 2:32. Yves got off to a good start with lateral movement and angles, but started to get hit after Hallmann gouged him the first time, and it was all downhill from there. Though Hallmann didn't do much with his takedowns, the altitude and eye gouges were getting to Edwards, and he just slowed down and lost the gameplan. Edwards tried to take Hallmann's back against the cage, but Hallmann slipped off and cut Yves above the left eye with elbows. The more Edwards showed his fatigue, the more Hallmann pressed forward to wear Yves out with his pressure and grappling. Hallmann could have mounted, but waited for Edwards to turn so he could take the back and rear-naked choke Edwards for the win. Below average match.
Rafael dos Anjos vs. Jason High R2 3:36. Dos Anjos owned the standup here, having big advantages in both speed and power. High had some takedowns early and a lot of top control before dos Anjos did enough with a Kimura to stand and start to outclass High with his boxing. Dos Anjos staggered High with a left hook early in the 2nd, but then gouged him before he could capitalize. Dos Anjos was following his good punches by dropping down into takedowns and looking for submissions, but it was the huge punches, working the body well then landing power to the head that were striking fear in High. Dos Anjos dropped High with a right straight/left cross combo then finished on the ground. Average match.
John Dodson vs. John Moraga 2R. Dodson has by far the most punching power in the division, so in a fight like this where he's able to outquick and outmove his opponent, staying just out of range then darting in and out before he can be countered, it's only a matter of time. Moraga fought hard, but was mostly on the defensive, and when Dodson was able to get him backing it was even worse for him, as then Dodson could double up. Moraga got himself into the fight in the 2nd, countering a kick with 2 overhand rights even though he got taken down trying to then tie Dodson up. Still, Dodson was hesitating in the 2nd, and it was turning into a competitive match. Dodson came on late though, backing Moraga with a flurry of punches that mostly missed then dropping him with what was supposed to be a high kick but wound up being a brutal knee to the nose when Moraga ducked into it that basically shattered Moraga's nose. Moraga survived a flurry of punches with Dodson standing over him to end the round, but the doctor stopped it in between. Above average match.
Diego Sanchez vs. Ross Pearson 3R. When you look up sham decision in the MMA dictionary, you see a picture of a screaming Diego Sanchez pounding his chest like he actually did something. His early wins were sketchy enough, but now that everyone has finally figured out all the tells to his rushes, it's just shameful. This wasn't even the good Sanchez that stalks the opponent, expending tons of energy pushing forward with flurries of wild combos; this was a hesitant fighter who simply threw a single wild punch that missed by a mile then got tagged with a counter, time and time again. Watching the fight, it appeared that Pearson landed about 2/3 of his shots, while Sanchez landed about 12%. It was a clinical dissection to the point it's impossible to find any justification for the decision without a conspiracy theory, unless the judges simply couldn't tell that Sanchez wasn't actually connecting and scored the hometown crowd cheering for him trying to do something as if he'd actually succeeded. The decision was such an out and out fraud that they couldn't even find highlights of Diego's success to show, instead showing an all too typical exchange where Diego whiffed (on a flying knee) only to get pounded with a counter and then backed. The only thing that Diego had on Pearson was aggression, but while Pearson was actually landing to the body when he initiated, he was so effective avoiding then countering to the head it made little sense for Pearson to not continue to use Diego's efforts against himself. The difference in movement, timing, & technique here was, well, like a champion boxer against a tough man competitor. Pearson may not have attacked as often, but he controlled the distance the entire fight, keeping Sanchez out of range so Sanchez had to expose himself with his telegraphed charges. Sanchez was supposed to be able to counteract Pearson's standup by taking him down, but Pearson stayed low and was the only one with any top time. Pearson also dropped Sanchez with a short right hand in the 2nd, a round he purportedly lost on 1 card. Sanchez "won" a split decision 27-30, 30-27, 29-28. I thought this was the best fight on a very subpar card, but almost shut it off after this I was so disgusted. Above average match.
Benson Henderson vs. Rustam Khabilov R4 1:16. With Sanchez & Henderson on the same card, you knew there'd be some fishy outcomes, but thankfully Henderson actually managed to finish his first fight in over 4 years. It was hardly a classic Henderson performance, but the matchmaking itself pretty much guaranteed that as you had a guy who considers himself to be winning as long as he's inching forward against a guy who could counter with takedowns but couldn't really initiate. It wasn't a boring fight, but Henderson was forced to make the fight, and Henderson was only going to attack on his own terms when he was confident he had it set up. Well, both were fighting somewhat aggressively early, but Henderson got more conservative after Khabilov had a flash takedown and nearly suplexed Henderson when he got up. Khabilov had good success taking Henderson down, especially if Henderson threw a kick, which is normally his best strike, but Henderson was so active on the ground that he'd be back up before Khabilov could do anything with the takedown. Henderson landed some good punches to start the second and tied Khabilov up off a punch then took him down into rear mount. Khabilov was backing more and more as the fight progressed, allowing Henderson to pick his spots to attack and win rounds that were far less obvious than Pearson schooling Mohawk Bull. Henderson landed a lead uppercut then a left hook and went right into a rear naked choke before Khabilov could defend his neck for the win. Average match.
BACK TO QUEBRADA REVIEWS


* MMA Review Copyright 2014 Quebrada *