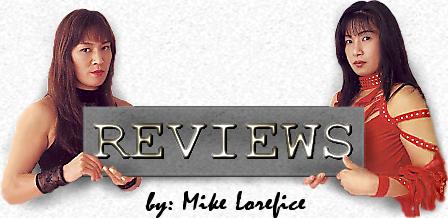 UFC The Ultimate Fighter Brazil 3 Finale: Miocic vs Maldonado
(aka UFC Fight Night: Miocic vs. Maldonado)
5/31/14 Sao Paulo, BR Ginasio do Ibirapuera Arena
Kevin Souza vs. Mark Eddiva R2 4:52. An exciting fight where they stayed in the pocket and exchanged with all defense being incidental. Eddiva was the better ground fighter, but couldn't get it there after the early stages, so it became Souza's punches against Eddiva's kicks. Souza had the reach and the punching power, and did a good job scoring with the right hand/left hook combo as the fight progressed. The end of round 1 was awesome with Souza countering a left low kick with an overhand right for a knockdown with a minute left. Souza went for the kill, but within 15 seconds of his knockown, he was not only cut from a clash of heads but also the one looking wobbly from the punch exchanges. Still, Souza had a nice flurry against the cage to wobble Eddiva before the round ended. Souza was throwing everything at full power, so I didn't get why Eddiva didn't try to get a takedown by ducking a punch. Eddiva was making the fight exciting by slugging it out like Stephan Bonnar, but he really needed to get away from the short distance exchanges as he didn't have room to kick and Souza just had too much punching power to trade with. Eddiva just seemed lost in the adrenaline rush of the fire fight in round 1, but I disagree with Brian Stann's criticism that Eddiva wasn't setting up his kicks with punches because Souza had so much length on him the only way to stay out of Souza's pocket was to use the kicks as distance keepers. Eddiva did this in round 2, and was tearing up Souza's leg early on, with Souza looking too tired to counter. Eddiva was on his way to winning round 2 to even the fight, but fell into the same trap of not circling off the cage. Eddiva got back to the center once when Souza closed the distance with his punches, but then just backed away from the punches until he ran out of room. Souza had looked bad all round, but got his second wind in time to summon enough energy to pick apart the stationary target, proceeding to land every shot through or around Eddiva's block until Herb Dean stopped the fight. Good match.
Rony Jason vs. Robbie Peralta 3R. Peralta was the aggressor with Jason looking to counter with his unorthodox style. Jason landed some of the best shots including a spinning back elbow and a flying knee/right hook combo, but he wasn't active enough, and when he did throw, it was single shots. Jason breaking his hand a few minutes into the fight may have accounted for some of this, but, in any case, Peralta won this fight because he was a lot more active, consistently getting off first and avoiding Jason's attacks when he did try to initiate. Peralta had the reach, and did a good job of using his kicks to score from distance while avoiding Jason's takedowns, though Jason did get him down for a little while in the 1st and 3rd. The fight had some real high points, particularly the last 15 seconds of each round were major flurries of action with both trying to steal the round, but the action was mostly inconsistent. Peralta won a 29-28, 27-30, 30-27 split decision. Above average match.
Demian Maia vs. Alexander Yakovlev 3R. Maia showed improved standup and more patience in setting up his takedowns in this one-sided contest. It made a big difference that Maia had no fear of Yakovlev's standup, allowing him to use his boxing for periods of time and get the takedown when the opportunity presented itself. I don't know if Yakovlev is this bad or was just too nervous to perform, but pretty much all he did was try to avoid getting hurt or finished. His standup was all about moving to avoid getting taken down, rarely making a move to transition from running to attacking and even then just throwing in a random low kick to try to slow Maia down. Once Yakovlev was taken down, his defense was all about trying Maia up, not shrimping or moving on the ground at all so he might escape because that might get him submitted. Maia would mount Yakovlev every round, but Yakovlev would be content to lay there for the duration taking shots, so rather than try to force a submission against a guy who was exposing nothing because he was doing nothing, Maia just postured up and gave Yakovlev a steady diet of elbows. It all got tedious pretty quickly, as Yakovlev just seemed content to collect a paycheck for going the distance. Maia delivered a couple highlights such as getting Yakovlev off balance faking a jab then dropping him with an overhand left, but really there wasn't much he could do since his opponent was all about avoiding contact and action. Below average match.
TUF Brazil Middleweight Final: Warlley Alves vs. Marcio Alexandre R3 0:25. The announcers invariably compare every karate stylist to Lyoto Machida, but what makes Machida stand apart is his ability to always control the distance through his movement. Alexandre may have had some fancy and debilitating attacks, but he never got to show them in this completely one-sided contest because he either came forward and got tied up or Alves came in behind a strike and tied him up. One way or the other, Alves was just smothering Alexandre the entire fight, never giving him room to move or set up an attack. Alves hurt Marcio early with what was supposed to be an overhand right, but wound up being more of an inside arm near the elbow as Alexandre was throwing at the same time. Alves got Alexandre down quickly in round 2, posturing up for big shots that cut Alexandre outside the left eye. Alexandre showed the urgency of being down 2 rounds, attacking to start the third, but Alves came over a left with a big right and dropped into a guillotine for the win. Below average match.

TUF Brazil Heavyweight Final: Vitor Miranda vs. Antonio Carlos Junior 3R. Carlos could go a long way in MMA because he's not just a BJJ world and Pan Am Champion, but also a very natural all around MMA fighter and striker. On paper, this should be Carlos' matwork against K-1 Brazil GP winner Miranda's striking, but MMA rules make Carlos a better striker because it sets up his grappling so well and that's what the opponent is afraid of, whereas MMA makes Miranda's striking much worse because his kicks get him taken down. Miranda was very calm, but almost relaxed to the point of it being a detriment as he showed no sense of urgency and just kept sitting back waiting while Junior would come at him with aggressive combos then drop down for the takedown. Miranda did better in round 2, but still Jr.'s punches were not only more plentiful but also harder better than Miranda's low kicks, which were his only real offense and led to him getting taken down and mounted. Jr. faked a jab to set up a double leg early in round 3, and had a few more takedowns leading to him getting rear mount. Junior won a unanimous decision 30-27, 30-27, 29-28. Below average match.
Stipe Miocic vs. Fabio Maldonado R1 0:35. When you pit a decent light heavyweight against a very good heavyweight, chances are it'll look like what it is. Admittedly, Miocic isn't one of the heavier heavyweights, but Maldonado giving up 5" in reach was a serious detriment to him moving up to heavyweight to replace Junior Dos Santos in the main event. Maldonado had to be even that much more aggressive than usual to get into range, and Miocic just timed his shots and countered. Maldonado got inside okay, but got hurt by a short left 10 seconds in. Miocic didn't get over aggressive going for the kill, instead he waited, timing Maldonado's body jab and countering with a deadly right cross then finishing on the ground with hammerfists.
BACK TO QUEBRADA REVIEWS


* MMA Review Copyright 2014 Quebrada *