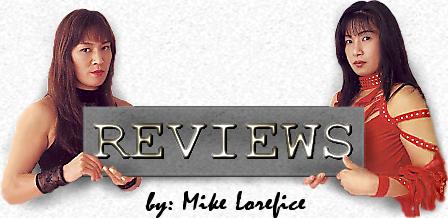 UFC 173: Barao vs. Dillashaw 5/24/14 Las Vegas, NV MGM Grand Garden Arena
James Krause vs. Jamie Varner 1R. This would have been fight of the night if Varner didn't break his foot early on. In fact, in many ways it still was, as Varner showed more heart than the rest of the fighters combined, fighting the round out even though he couldn't really even walk and had to put all his weight on his right leg and figure out how to move a little so he could attack. Varner had enough problems when both were healthy, as Krause's reach was too much, and he was nailing Jamie anytime Varner wasn't rushing him. Varner blocked a low kick with his ankle then came down on it awkwardly, rolling it because it couldn't support the weight. Krause took his back after Varner stumbled down, and when Varner got up, he just had to go for the takedown because he couldn't but weight on the ankle, but he also couldn't drive forward to get the takedown. Varner got a reversal though & cut Krause with right hands. Krause got back up, but Varner knocked his mouthpiece out! Obvoiusly Varner had no sustainable way to fight, but the fact that Varner was somehow competitive this whole round when Krause could have just stayed outside and kicked his leg out was amazing.
Takeya Mizugaki vs. Francisco Rivera 3R. Mizugaki was all right hands, but they were landing, and the short overhand right was particularly potent, so there wasn't much need to change. Rivera supposedly pushed his cardio, but was just sluggish all night. He may have broken his hand early, but his biggest problem is he may such little effort to get off his back. Mizugaki hurt him with two rights early then pounced on Rivera after a big uppercut, but Rivera tied him up. Rivera seemed to be coming on in the 2nd as he cut Mizugaki over both eyes and had a guillotine attempt. Mizugaki was looking tired, but Rivera couldn't capitalize, as he just seemed to lazy or lethargic to move. Mizugaki countered a right low kick with a right straight for the knockdown in round 3, and Rivera was content to just lay on his back and lose the decision. Luckily, Yves Lavigne stood them up with a minute left, and then Rivera remembered he needed a finish. Mizugaki isn't the type to just sit on a lead, so they had a nice punch exchange at the end. Mizugaki won a unanimous decision 29-28, 30-27, 30-27. Average match.
Robbie Lawler vs. Jake Ellenberger R3 3:06. Another really one-sided match, but Lawler is never dull. You always think of power being the standout aspect of Lawler's striking, but the reason Ellenberger couldn't compete is Robbie was simply way too technical for him. Ellenberger can strike effectively with grapplers like Jake Shields who aren't good strikers to begin with, but this was just a whole different level, and Ellenberger was the proverbial deer in the headlights. Lawler came forward and mixed things up, landing the left kick to all areas to set up the high kick, outboxing Ellenberger badly, and generally just picking him apart. Ellenberger was consistently coming up short on his punches, wasn't working the body enough, and wasn't making any inroads toward keeping Lawler down to the point Lawler was actually laughing when Jake did take him down. What was funny is Ellenberger tried what almost appeared to be a pro wrestling style crucifix pin after a takedown, and Lawler quickly turned to top control and busted his nose up. The more Ellenberger was unable to make Lawler uncomfortable in any aspect, the more Lawler's confidence grew and he opened up even further. Ellenberger came out with a sense of urgency in round 3, swinging for the fences and actually even landing a few big shots, but may have broken his hand because he suddenly stopped punching entirely. Lawler hurt Jake with a jab and followed with a knee that buckled Ellenberger, finishing on the ground. Above average match.
Daniel Cormier vs. Dan Henderson R3 3:53. The wrestling between two former Olympians should be comparable, but instead was as one-sided as the earliest wrestler vs. boxer match. The difference was just physical, as it was a heavyweight against a middleweight, and for the first time Dan Henderson was quite simply too small for 205. Cormier not only tossed Henderson around like he was YOSHIHIKO (Kota Ibushi's inflatable doll), he did so as a counter to Henderson's game of hunting for the big right hand. The problem with this fight wasn't that Cormier wouldn't exchange with Henderson, it was that he got the inflatable doll mixed up with ones of another variety, showing no desire to do anything but hump poor Dan all night. Sure, statistically Cormier landed around 100 ground strikes in his 11 minutes of control, and he cut Hendo on the bridge of the nose, but these were just punches to keep from the standup. The fight was deadly boring, and the fans were booing the hell out of it. Henderson eventually gassed from carrying Cormier's girth, and gave his back to try to stand up, but Cormier yanked him right down and choked him out. A worst match of the year candidate.
UFC Bantamweight Title Match: Renan Barao vs. T.J. Dillashaw R5 2:26. Dillashaw, a huge underdog who was the replacement main eventer for Raphael Assuncao in the replacement main event for Chris Weidman vs. ViTRT Belfort then Lyoto Machida, gave what Joe Rogan inflated in Todd Pettingillesque proportions to being the greatest performance in the history of the company, completely befuddling the feared champion to the tune of 100 more strikes landed over 5 dominant rounds where he was the superior performer all aspects, even striking power. Dillashaw looked completely relaxed and moved quickly and fluidly all night, showing all sorts of fancy footwork as he constantly changing stances and darted in at angles to rock Barao. Barao held the center of the octagon, but to no end as Dillashaw didn't just stand in front of him and slug it out. Barao's power was never a factor because Dillashaw was never there to be hit, moving away too quickly when Barao came forward to attack and getting out of the pocket too fast for Barao to counter. Dillashaw's attack was just too diverse and unpredictable for Barao, who just looked frozen by Dillashaw's impeccable timing and clueless how to adjust to it. A lot of the story was Dillashaw greatly elevated his level against a better fighter, but the more telling aspect was that Barao wasn't prepared to elevate back. Barao's muay thai style isn't conducive to being light on his feet, and he couldn't swap movement for power to actually connect once in a while. This could have been a great fight if Barao was up to it, but instead it was merely an entertaining drubbing. Dillashaw was out of the gate quickly with a nice uppercut, and soon completely flattened Barao with an overhand right that may have been the hardest punch he could possibly have thrown. The most impressive thing Barao did was not get finished in the first round. Barao, who started round 1 without a doubt in his mind that he was going to win, was looking tentative to start the 2nd. Meanwhile, Dillashaw, who was cut on the side of the face, was so confident in round 2 he was getting over aggressive going after another knockdown rather than sticking with the game plan and moving to set it up the way he had so beautifully in round 1. Barao landed a good uppercut & hook late in the round, but Dillashaw was doing a nice job of going to the body then the head, and it was still clearly his round even if the closest at 28 strikes to 20. Normally, you'd figure Dillashaw couldn't keep this up, and Barao would begin to blast his way into the fight in the later rounds, but Barao, with his difficulty in making 135, was once again the one slowing down in the 2nd half, certainly aided far more than usual by the punishment Dillashaw had inflicted, but this time more than ever as his strikes were noticeably slow. Dillashaw remembered the game plan from the 3rd round on, moving beautifully, while Andre Pederneiras was calling for Barao to change the pattern by going for the takedown between rounds, but all Barao could do in general was hesitate, almost as if in admiration for Dillashaw's ability to throw so many unexpected movements and attacks his way. Barao's right eye was swelling badly, and Dillashaw kept switching stances and landing the straights with either hand. Finally, Dillashaw landed a left high kick to stun Barao and a big punch before Barao fell then finished on the ground. Needless to say, this was by far the best T.J. performance as well as the worst Barao performance, and I'm not sure a rematch would bring anything different unless Barao is prepared to go back to the drawing board. Good match.
BACK TO QUEBRADA REVIEWS


* MMA Review Copyright 2014 Quebrada *