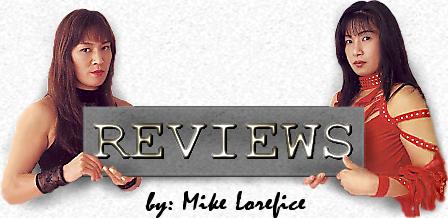 UFC Fight Night 40: Brown vs. Silva 5/10/14 Cincinnati, OH U.S. Bank Arena
Kyoji Horiguchi vs. Darrell Montague 3R. Horiguchi is a karate stylist who moves and angles then closes the distance in a flash for an explosive power shot, preferably an overhand right. Montague timed Horiguchi's charge early for a flash takedown, but Horiguchi didn't begin backing off fearing the takedown, instead he tried harder to follow his lead shot rather than always escaping. Montague locked Horiguchi up off the rush to start the 2nd, and looked for a standing arm triangle and guillotine. This was a better round for Montague, as he began to move laterally so it wasn't as easy for Horiguchi to angle and blitz, but Horiguchi hurt him with a combo, and again with a knee from front facelock. Montague landed a couple good punches in the last minute of what seemed the most competitive round, but Horiguchi promptly came back with a big middle kick then hurt Montague with a left hook/right straight and another right middle kick and a right counter to a jumping knee that sent Montague stumbling to his corner. Montague never figured out how to slow Horiguchi down or tie him up, so Horiguchi was never there to be countered, and when Montague tried to come forward and attack, Horiguchi just outmoved him and waited for Montague to stop chasing to make his own attack. In round 3, Horiguchi showed he could wrestle, standing over Montague and dropping bombs after the takedown. Montague got a couple good shots in countering Horiguchi's lunging right with a left body kick then left straight, but it was too little too late. The question wasn't whether Horiguchi would win the unanimous decision, but whether this "caroddy" thing the announcers kept talking came from the heart or the artery? Good match.
Chris Cariaso vs. Louis Smolka 3R. Cariaso was the better puncher, but Smolka would just tie him up and lean on him. Smolka couldn't seem to use his height advantage for leverage, and apart from undoubtedly giving Dana White an excuse for his next flurry of obscenities, mainly just brought the fight to a standstill until Cariaso could counter him. The match did thankfully pick up after a slow start, and at least the third round was pretty entertaining. Cariaso took Smolka's back when he Smolka tried to throw him, and tried a rear naked choke, but was too high up the back, allowing Smolka to sneak out the back door. Smolka took control, but Cariaso tried a triangle and armbar from the bottom. Cariaso's best work came when he kept Smolka off him, either using the middle kick to knock Smolka back to set up the left hand or just blasting him to the head with punches before Smolka could grab him. Cariaso countered a takedown with a no body control guillotine he used to stand and transition to a deep ninja choke that might have finished had the round not ended. Cariaso was doing a good job punching in round 3, but Smolka finally threw him down and mounted after countering an omoplata, though he only landed 1 big elbow before Cariaso was back up. Cariaso was landing powerful low kicks in round 3, but Smolka finally got his boxing going, answering with better right hands. I had this round for Smolka, after giving Cariaso the 1st two. Cariaso won a split decision split 29-28, 28-29, 29-28. Above average match.
Soa Palelei vs. Ruan Potts R1 2:20. Palelei got a quick takedown, mounted, and finished with a strong left hook.
Neil Magny vs. Tim Means 3R. The level here was quite low, and to make things worse it wasn't even an interesting or eventful indy match. Magny controlled most of the fight, though not to any particular end. He moved well, but he just wouldn't attack. Means landed a nice spinning backfist, but Magny came back dropping him with a left hand. In the middle of the 2nd, Means caught a kick and tripped Magny up then worked him over with punches and knees with Magny on all fours against the cage. Means countered a single leg with a knee and landed a good elbow, but wasn't able to maintain positional advantages or generally stay on Magny. Magny kept working for takedowns and finally got Means back, but Means defended the choke well. Everything was pretty equal except Magny had 5:22 control to 1:00. Magny won a unanimous decision 29-28, 29-28, 30-27. Below average match.
Daron Cruickshank vs. Erik Koch R1 3:21. Cruickshank landed a left high kick that seemed to knock Koch out for a second, but woke as Cruickshank followed him to the ground with a nasty right uppercut when Koch was on his knees. Cruickshank was all over him with short elbows and punches until Keith Peterson stopped it.
Costas Philippou vs. Lorenz Larkin R1 3:47. Philippou was striking aggressively because he didn't fear the takedown, and when he can just slug, he has too much power for guys like Larkin. Philippou quickly hurt Larkin with a left hook, and his confidence was just growing as the fight progressed and he loosened up. Finally Philippou missed a right hook, but clocked Larkin with the subsequent left and right for the KO.
Matt Brown vs. Erick Silva R3 2:11. Hardly anyone can stand up to the pace Brown pushes in 3 round fights, and Brown is only going to be that much harder to beat as his star grows and he gets into 5 round fights such as this one. This was a fantastic fight while it lasted, with nonstop action both in standup and on the ground. Though it was initially back and forth with some spectacular if not crazy counters and fun transitions, Silva was wholly unprepared for the amount of effort and energy that's required to hang with Brown round in and round out, and that caught up with him sooner than later even though he was the better fighter when both were fresh. This is a top 10 fight of the year, at worst, even though Silva was spent after a round and thus fighting himself as much as Brown for the duration. Brown was charging forward all night long, never giving Silva a seconds respite. Silva used this aggressiveness against him early, hitting a bodylock takedown only to have Brown immediately roll and land a high kick as he was standing back up. Silva came back with a left body kick and right uppercut then dropped Brown with the liver kick and flurried with elbows on the ground then tried for the rear naked choke for 2 minutes before Brown turned and stood. The fact that Brown survived this onslaught was an accomplishment in its own right, but he came right back stunning Silva with a right and following with elbows as Silva tried to run but kept getting trapped against the cage. I can't recall anyone just repeatedly tripping a guy up with foot sweeps then cracking him with elbows when he got up the way Brown was in the last two minutes of round 1, making Silva look silly after nearly being stopped early. Brown got off to a fast start in round 2, but again Silva hurt him with the liver kick. This was the only thing Silva could do to slow him down, but Brown's recovery powers were ridiculous, and he'd get right back to pushing the pace, as Silva already didn't have the energy to keep on him. Every time Brown went back to pushing the pace and landing big shots, Silva sucked more and more wind, and was less and less able to maintain the advantages his striking power could get him. Silva desperately needed to slow things down, but was never able to, and the more he just stood in front of Brown because he was tired, the more he kept getting rocked. Silva still landed a good shot to the liver now and then, but increasingly, this was the only thing that was giving him a slight break and allowing him to hang on. Brown had a takedown and worked a D'arce choke then worked Silva over from mount. Silva had a chance to do something after Brown's armbar and triangle failed, but was just too tired to attack. Brown was still going just as strong in round 3, getting the quick takedown on his blown up opponent and cutting him with elbows. Brown then postured up and flurried until Silva turned to his side and essentially surrendered for the stoppage. Excellent match.
BACK TO QUEBRADA REVIEWS


* MMA Review Copyright 2014 Quebrada *