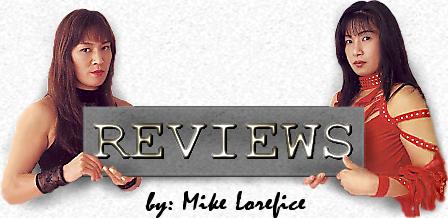 UFC on Fox 11: Werdum vs. Browne 4/19/14 Orlando, Fl Amway Center
Yoel Romero vs. Brad Tavares 3R. I didn't get why Tavares was favored going in, and by the end of 3 rounds, it didn't seem as though he was even remotely in Romero's class in, well, any aspect. Romero used his strength to ragdoll Tavares, but he has such easy control that he doesn't burn energy and tire himself out the way heavily muscled grapplers normally do. He actually moves slowly most of the time, but when he finds or creates the opening, he explodes so quickly and powerfully it's going to be hard for anyone to stop him. Romero used his wrestling background more than usual here, gluing himself to Tavares en route to 7 mostly powerful slamming takedowns, but was also dominant in the standup game. I like how he's able to use or fake the floating kick to back his opponent into the cage, where he can hit them with a series of other shots that can't back away from then take them down. Romero's best shot was timing Tavares charging forward and cracking him with an elbow that had blood dripping all the way down Tavares body. Romero can do things other's can't, and his diversity and power just got into Tavares head, making him hesitant and indecisive. Tavares kept trying different things, but had little success. Outside of a single jumping knee, Romero easily defended his strikes and hit him back. They both threw 80 some strikes, but Romero landed a ridiculous 78% to Tavares' 40%. The fight was mostly entertaining, but shockingly non-competitive given they were next to each other in the rankings. Romero won a unanimous 30-27 decision. Above average match.
Donald Cerrone vs. Edson Barboza R1 3:15. I like both of these guys, but I thought Barboza was going to win this fight, and all the signs were positive for the first 3 minutes. He came out swinging, hurting Cowboy with an overhand right early. He had another good one 2 minutes in, as well as a nice spinning back kick. Suddenly, completely out of nowhere, Cerrone dropped Barboza with a super fast jab to the nose then literally jumped to the canvas to take his back and rear-naked choke him before Barboza could recover enough to defend himself. This would have been fight of the night had it lasted a little longer.
Miesha Tate vs. Liz Carmouche 3R. One of the all-time travesty decisions. It was such a standard 29-28 win for Carmouche that it's difficult to even figure out where Tate got her second round. I mean, literally, anyone with a pulse should have been able to give round 1 & 2 to Carmouche, as in both she had multiple takedowns and over 3 minutes of control, then score the 3rd for Tate. Granted Carmouche didn't do a lot beyond lay on Tate in the 1st 2 rounds, but Tate did nothing at all beyond a guillotine attempt. Meisha just slept through the first two rounds, literally being so lethargic it looked like someone drugged her. With her only win in the past 3 years being a late comeback armbar over Julie Kedzie at Strikeforce: Rousey vs. Kaufman 8/18/12, she managed to fire up for the third since her days as a major player seemed numbered. Tate fought as though her only hope was to finish, and this round was the only dominant round of the fight, as Tate had Carmouche's back for half the round and eventually came close with the rear naked choke and tossed in a desperation armbar attempt in the final 30 seconds. I was so stupefied when Bruce Buffer said it was Tate that won the unanimous 29-28 decision I just kept waiting for him to apologize for announcing the wrong name. Below average match.
UFC Heavyweight Title #1 Contender's Match: Fabricio Werdum vs. Travis Browne 5R. Werdum proved that Travis Browne could be taken down, but that actually didn't even matter, as his continual improvement in standup saw him totally dominate Browne with his movement and variety after the first few minutes. Browne hasn't fought more than a round since a decision win over Rob Broughton at UFC 135 9/24/11, and it totally showed here, as both came out fast, but while Werdum was more or less able to sustain the pace for the duration, Browne was done after just half a round. Browne had Werdum in trouble early, landing a big right and then seeming to scratch Werdum with an open hand, pouncing on Fabricio when he paused to check for blood and getting Werdum in serious trouble with a flurry of strikes. Werdum weathered the storm and came back with a takedown, but it seemed Browne blew himself out trying for the finish, as he spent the next round and a half getting slower and the next three walking around like he had 50 pound weights strapped to his ankles. It was a shame because the first round was competitive and excellent, and this could have been one of the great heavyweight fights if Browne could have maintained anything close to that level. Werdum did a beautiful job of mixing his attacks, scoring from the outside with low kicks that opened up middle and spinning kicks and closing the distance fast with punch combos that opened up the takedown. The old Werdum could never do something like land a spinning wheel kick then miss the follow up wheel kick, but still have the confidence and skill to follow forward, hurting Browne with a right hand and landing 3 or 4 more punches in the flurry before the 2nd round ended. Browne was a sitting duck in round 3, and Werdum moved beautifully, snipping him from the outside and landing some high level strikes such as a damaging spinning backfist. Werdum was very aggressive in the 1st 3 rounds, but having at least rounds in the books with his opponent being so dead, he forced Browne to come to him, focusing on avoiding and countering. Browne got something of a second win midway through the forth after getting a breather for kicking Werdum low, but Werdum continued to systematically dismantle him, leaving his battered and heavily bloodied bearded opponent looking like an oversized Necro Butcher impersonator by the end. Werdum won a unanimous decision 49-46, 50-45, 50-45. Good match.
BACK TO QUEBRADA REVIEWS


* MMA Review Copyright 2014 Quebrada *