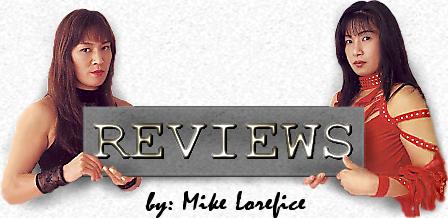 The Ultimate Fighter Nations Finale: Bisping vs. Kennedy
(aka UFC Fight Night: Bisping vs. Kennedy)
4/16/14 Quebec City, Quebec, CA Colisee Pepsi
Sarah Kaufman vs. Leslie Smith 3R. A one-sided fight, but the best of the night for me because of the extremely fast pace and consistent aggression from both. These two were so eager to throw it wasn't so much exchanging combos as throwing them at the same time. Granted, Smith's idea of defense is to attack, but that's entertaining, and it's hard to argue against a fight with a combined 668 strikes thrown in 3 rounds. Smith needs to do is be more thoughtful about her combos, as she grew progressively wilder to the point she lost the steam on the shots yet just kept winging from any range from muscle memory. Kaufman, however, gave her best performance in ages, really fighting as though she meant it. It was a much more energized and focused performance, as well as a fearless one. Her combinations were really on, particularly landing with the left jab/right hook, and letting her kicks finish because she wasn't afraid of the takedown. Though Kaufman was far crisper and more precise, landing almost all the good shots in the last 2 rounds, Smith had no quit in her and the only reason her output was lower in round 3 is Kaufman took her down. I don't know how Smith managed to not go down or even seem rocked at any time, as Kaufman really lit her up, both when she was attacking as well as when she was avoiding and countering. Anyone who can just absorb 202 significant strikes in 15 minutes certainly has my respect. Kaufman won a unanimous decision 30-27. Good match.
Dustin Poirier vs. Akira Corassani R2 0:42. Poirier was scoring with both straights, but was too impatient to get his power punches in, getting tagged walking into a short jab rather than allowing the jabs to naturally open up the knockout shots. Poirier tried for the D'Arce choke late in round 1, and switched into a Peruvian necktie, but Corassani escaped just before the bell, albeit bloodied. Corassani landed the bigger shots in round 1, but Poirier dominated every aspect in the 2nd, hurting Akira with a right uppercut and keeping the pressure on until he had him against the cage, where Corassani basically just dropped to his knees and curled up until he was put out of his misery. Good match.
The Ultimate Fighter Nations Welterweight Final: Chad Laprise vs. Olivier Aubin-Mercier 3R. Laprise was the more fluid striker, and just applied too much pressure here. He kept coming forward landing the jab, but was usually a tad short on his big right hand. Still, Aubin-Mercier never figured out to duck Laprise's reaching rights and take him down despite his corner calling for it, so Laprise was usually able to defend his takedown attempts because he could see them coming and was balanced. Aubin-Mercier landed some decent jabs, but couldn't keep Laprise down the two times he got him there. Laprise didn't dominate Aubin-Mercier, but when they said this was a split decision (28-29, 30-27, 30-27) I was pretty shocked as the 2nd round was the only one you could maybe have given to Olivier. Average match.
The Ultimate Fighter Nations Middleweight Final: Elias Theodorou vs. Sheldon Westcott R2 4:41. Both were able to score takedowns, but Theodorou was much better in standup, using his footwork to angle & score. Theodorou's ability to pick Westcott apart by moving and landing kicks forced Westcott to tire himself out going for takedowns and holding onto clinches despite eating big knees. Late in round 2, Elias closed the distance, landed 3 powerful knees then slammed Westcott, mousing his forehead with elbows after mounting and continuing to pummel until ref Philippe Chartier stopped it. Above average match.
Patrick Cote vs. Kyle Noke 3R. Though likely the least anticipated coaches battle in TUF history, you wouldn't have known it from the amazing crowd support Cote got in his home town. It was a good tactical fight with Noke keeping Cote from using his punching power in standup by keeping him out of mid-range. Noke used push kicks to keep Cote away, and when either closed the distance, tied him up and used knees. Seeing the standup game wasn't working, Cote instead focused on takedown and ground and pound. All 3 rounds saw Noke dominate the 1st half in standup then Cote dominate the 2nd half on the ground, so scoring was really a matter of preference. All the power of Cote's ground and pound was in his right hand, so I felt he won round 1 alternating between digging into the ribs with a series of punches then posturing up to drive home a big elbow to the face (he'd land repeated elbows when Noke was sliding himself over to cagewalk). In round 2 & 3, Noke did a better job of tying up the right hand, diminishing the quality of Cote's output even more considerably than the frequency. Noke landed the big shot, a knee that Cote charged into, but Cote wasn't nearly as injured as I expected. Both men did what they were trying to do, and did it well, battering and bloodying the other in the process. I wasn't at all annoyed by Cote winning the unanimous decision (29-28, 29-28, 30-27) as I know they are going to go with the ground control, which may have been justified, and give the advantage to the fighter that's at home, which obviously isn't, but I can't see giving Cote all 3 rounds when Noke landed more significant strikes in each. Good match.
Tim Kennedy vs. Michael Bisping 5R. I will continue to repeat that anyone who ever lost to Bisping or Chael is either a never was or a has been until UFC stops with their laughable talk about them being title contenders. When Count Talkula fights the usual opponent that's a step away from retirement or release, he fights a safe standup fight where he wins with stamina and jabs, but when he fights legitimate fighters who can hurt him, the bragging increases but the volume decreases and he mostly dances scared. That was again the case here, as Bisping wanted nothing to do with Kennedy's big overhand right counters, and was also afraid of being taken down, so he wasn't even throwing many of his usual non-commital shots. He threw 151 strikes to Kennedy's 141, but Tim did a great job of avoiding and landing solid counters, landing 54% to Bisping's 35%, including almost every damaging shot. Kennedy also had 5 takedowns and 11:29 of control to nothing. Though Kennedy didn't do a lot of damage on the ground even though he was able to advance position, he did a great job of tabling Bisping every time he tried to wall walk to keep Bisping from standing right back up as he does when the inferior fighters put him on his back. Bisping arguably won round 2 by defending 3 takedowns and landing 19 strikes to 11 (though Kennedy landed the couple best shots), but the announcers were really getting on my nerves trying to say what a close fight this was, as with Kennedy scoring takedowns and/or landing a much higher quality of punch, there just weren't any other rounds you could give Bisping because he was just fighting not to get hurt and hoping the judges who stole the win from Matt Hamill were scoring. Really the only thing in Bisping's favor is Kennedy tired shockingly quickly, but as Bisping wasn't willing to risk fighting from mid-range or putting any real volume on him, Kennedy was able to get away with a lot of lazy, tired defending in the 2nd half of the fight. Kennedy won a unanimous decision 49-46, 49-46, 50-45. Average match.
BACK TO QUEBRADA REVIEWS


* MMA Review Copyright 2014 Quebrada *