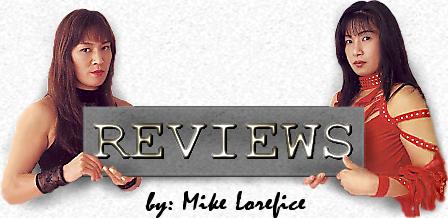 UFC 171: Hendricks vs. Lawler 3/15/14 Dallas, TX American Airlines Center
Jessica Andrade vs. Raquel Pennington 3R. Good matchmaking here pitting the blitzing style of 5'2" Andrade against the reach of 5'7" Pennington. Andrade started using her judo, winning round 1 by catching Pennington twice with the same throw before she sort of defended it the 3rd time. This was a clear dominant round for Andrade with 4:10 of control, but doing well with her charges and taking some knees from the clinch trying to set up another takedown, she mostly abandoned her judo and ground game after that, which made for a much more even and exciting battle. Just massive pressure from Andrade in the 2nd and 3rd, doing better on the rare occasions when she threw a low kick from distance to set up the punches she was rushing in with. Pennington's lack of footwork and reaction speed was badly exposed, as she too often blocked with her face rather than angling away, but when she did manage to either circle away then fire or simply get off first, she had the clear advantage with her punches because she's just so much longer. Andrade knew this, and was simply more daring and decisive to make sure she got off so Pennington couldn't. Both women have good striking technique (still not the case with most of the female fighters) and got in a number of good combos, but Andrade was winning most of the time in rounds 2 & 3. Pennington had big finishes in both rounds though, nearly finishing Andrade in the 2nd with a standing guillotine and getting a takedown and landing a flurry of punches to close the third. In the end, Andrade's aggression throughout may have been the difference as the total strike count was 90-87 Andrade. Andrade won a split-decision 29-28, 28-29, 29-28. Andrade is a top 10 fighter at 135, but imagine how good she could be if she could actually compete at her proper weight class. Good match.
Kelvin Gastelum vs. Rick Story 3R. The days of Gastelum being underestimated are probably over after the shocking improvements to his standup game saw him put the fear in the Horror Story. This was not the Gastelum who had previously trained with Story; it was a more powerful and technically proficient striker, moving so much more fluidly, pushing the pace and landing solid jabs then following them up. He just destroyed Story in round 1, mousing him under the left eye just 30 seconds in, hurting him with a left straight then high kick midway through, and a straight combo with a minute left. Though Story didn't know what hit him, he didn't wilt. When Gastelum began to tire late in round 2, he stepped up catching him with a left hook when Kelvin was feinting and nearly finished Gastelum with another left hook just before the bell despite Gastelum hurting him with a left hook earlier and winning most of the round. Gastelum stuffed a takedown in round 3 and hurt Story with a right and 2 lefts when Story was checking his eye then took him down. However, Story shook Gastelum off his back and rear mounted for over a minute before Gastelum spun out and stood, landing a big left, but Story had 2 good hooks in the final 10 second flurry. Story's body punches were typically sharp in the 2nd & 3rd rounds, and after stealing the 2nd with a late knockdown, he nearly did the same in the 3rd with 2 minutes of back control, but 2 of the judges rightfully concluded Gastelum's damage was worth more than a dominant position that ultimately yielded no offense. Gastelum won a split-decision 29-28, 29-28, 30-27. Good match.
Ovince St. Preux vs. Nikita Krylov R1 1:29. Preux quickly took Krylov down. Krylov held a guillotine while OSP had side mount, so recognizing the opportunity, OSP locked the Von Flue choke, which worked mainly because Krylov didn't know to release his grasp.
Jake Shields vs. Hector Lombard 3R. Lombard gave one of his vintage performances, great bombing punches in the 1st round and then a big fat zero. Against this level of competition, you have to be ready to go past that, but once the juice gassed him out, all he could muster was two excruciating rounds of dump and hump. Shields was simply outspecimined, unable to do anything even when Lombard was blown up, but the last two rounds didn't even reach the Askrenesque level of boredom, as Ben at least is in shape so he can move around and change positions when the opportunity presents itself. Lombard provided such a soporific experience after the 1st that, obviously disgusted with his inactivity in his 2:34 of control, 1 judge actually gave Shields the 3rd based solely on a guillotine in the last 15 seconds. I can't fathom anyone actually wanting to see this guy in a title match when he might well have to go 4 rounds without any energy. Poor match.
Myles Jury vs. Diego Sanchez 3R. Jury learned from everyone who allowed Sanchez to suck them into a brawl where he worked them over after getting him against the cage with his telegraphed rushes, using his footwork to circle off the cage and his reach to score in between Diego's rushes, or in other words doing everything Pennington failed to earlier in the night. Jury's defense was really impressive, as were his accurate leads and counters, never just running, but instead outthrowing and outlanding Sanchez in the first two rounds before coasting to victory in the 3rd. In round 2, Jury countered a kick with a right that cut Diego below the left eye. Sanchez came back with a good right, but his face would be a bloody mess before the end of the fight from Jury's sharp combos and well timed counters. I gave Sanchez the 3rd because unlike the previous two highly entertaining rounds, Jury was suddenly content to matador without really firing back. However, his jumping knee and takedown late in the round was enough for 2 of the judges who had gotten used to Sanchez being thoroughly outclassed to the point of looking foolish for several reasons beyond his usual array of phony wannabe WWE intimidator expressions. Sanchez, who used to be a shoe in to get every decision that was even remotely close, and as recently as UFC on Fuel TV: Silva vs. Stann 3/3/13 scored one of the all-time shams against poor Takanori Gomi, at least didn't blame the judges for his unanimous 30-27, 30-27, 29-28. defeat. Of course, instead of praising his younger, smarter, faster, more coordinated, and far more technically skilled opponent for doing him in, he blamed it on his appetizer of beef tar tar with raw quail egg. Good match.
Carlos Condit vs. Tyron Woodley R2 2:00. Condit's plan was to make Woodley work early while surviving his early storm then take over in the 2nd and 3rd when a lot of the ferocity had diminished from Woodley's punches. Woodley got a couple big right hands early that had Condit a little wobbly, but Condit already began to slow Woodley down getting him to burn energy in the clinch. Woodley got his takedown game going, but Condit nearly triangled him the first time, so Woodley was using his takedowns to impress the judges after that, disengaging if Condit went for anything. Unfortunately for Carlos, his right knee got bent on the takedown early in the 2nd, possibly a torn ACL. Woodley heard Condit's release of pain when they landed, so as soon as Condit got back up he went right after the leg. He actually kicked out the non injured left knee, but Condit was unable to jump out of the way of the blow, and his right knee gave out on the landing, causing the stoppage. It was an entertaining enough match that Woodley was clearly winning before the injury, but not in a manner that surmounts his weaknesses or answers the questions about him in later rounds, so I don't see it propelling him to a title shot, especially with Nick Diaz thankfully coming back and Rory MacDonald still being around. Average match.
UFC Welterweight Title Decision Match: Johny Hendricks vs. Robbie Lawler 5R. Hendricks did everything at UFC 167 11/16/13 to end the 6 year GSP induced comatose on the welterweight division except earn the favor of one more judge. Now, in what should be his first defense, he reminded everyone why we used to enjoy the welterweight title matches with this toe-to-toe war where both fighters consistently put themselves in harms way and threw everything they had at each other. Yes, it was a decision like every GSP match, but only due to their amazing ability to withstand punishment and somehow stay on their feet, as both men showed their best stuff, and would have knocked most other fighters out with it. Hendicks surprised by taking something off his shots in the 1st few rounds in order to be more accurate, connecting on 47% in the first round. The more important aspect long term was Hendricks working over Lawler's lead leg, which knotted up quickly at the calf. Lawler was looking for the one punch knockout during the 1st two rounds, but as Hendricks wasn't being reckless, the openings weren't there for Lawler, and Hendricks was working him over with volume. Lawler greatly increased his activity in the 3rd, throwing about as many as in the 1st two rounds combined and also working Hendricks over with leg kicks. He hurt Hendricks with a left uppercut then hook, and began a great run where he scored with every left he threw, nearly having Johny out on his feet. Having turned the fight after definitely losing the 1st two rounds, Lawler was willing to punch himself out going for the finish rather than give his favored opponent any chance to recover. Hendricks was just standing in front of Lawler getting tagged, but somehow he eventually cleared his head after another failed takedown and started to come back with good punches and knees, which sapped the adrenaline rush from Lawler. Lawler was refreshed in between rounds though, and had a big round 4, now landing with the rights that started the combinations as well as the big lefts. He actually managed to raise his total from landing 43 significant strikes in round 3 to 56 in round 4, while continuing to defend the takedown, which unlike in the 1st two rounds, Hendricks now seriously cared about succeeding. Lawler busted Hendricks' right eye up badly, and did his best to ignore Hendricks' leg kicks and continue to press forward with his all out attack. Both men had almost entirely given up on footwork by this point and were just slugging, with the exception of Lawler trying to circle left because Hendricks' impaired vision would make it even harder for him to "defend" Lawler's huge left hooks. Hendricks had his first takedown in the final 10 seconds, but Lawler still clearly won the round to even it at 2-2. Lawler defended the takedowns early in round 5, but Hendricks was landing good knees to the lead leg in the clinch, and followed with more leg kicks. Lawler landed 2 good right hooks with 2 minutes, and Hendricks could have faded here, but on the contrary, this is where he stepped up and seized the title. Firing back with a series of left hooks, he wobbled Lawler, and it was like Lawler aged 10 years in 10 seconds, just having no more energy, power, or movement left. Hendricks was working him over on his feet, but just as Lawler looked ready to cave, Hendricks decided to play it safe and took him down to ride out the decision. That kind of left a bad taste in my mouth, but with the resilience both men had shown throughout, it was hard to argue with the move, and the other 24 minutes were a real war. I didn't think Lawler deserved the title shot as other than his big upset win over Rory MacDonald at UFC 167, he has 13 years of never really beating anyone above midcard level, but he probably takes home the strap here if Hendricks doesn't find something extra to answer him 23 minutes in. Between that and the high quality of the contest, certainly better than anything we saw during the last 6 years of GSP laying, praying, pawing, and fearing all other contact especially from extra terrestrials, Robbie definitely deserves a speedy rematch. And please no more encounters involving GSP unless he's finally going to face his fear and take on Prometheus. Hendricks won a unanimous 48-47 decision to become the 9th welterweight champion. Very good match.
BACK TO QUEBRADA REVIEWS


* MMA Review Copyright 2014 Quebrada *