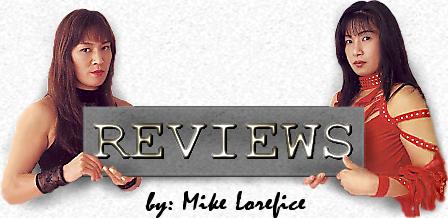 UFC 170: Rousey vs. McMann 2/22/14 Las Vegas, NV Mandalay Bay Events Center
Stephen Thompson vs. Robert Whittaker R1 3:43. Exciting standup fight that would have stolen the show if Whittaker would have been able to hang in longer. Thompson was just too good defensively, ducking, dodging, slipping, taking the half step to just evade and then pouncing while Whittaker was recovering from the miss. Whittaker was very active, pushing the pace and throwing in combination, but he just didn't have the footwork of Thompson, and that was the difference between landing 48% and scoring the quick KO and landing 28% and losing. Thompson followed a blocked left with a big straight right that rocked Whittaker. Whittaker popped back up, but Thompson flurried, dropping him for the 2nd time with a right then finishing on the ground.
Mike Pyle vs. TJ Waldburger R3 4:03. Pyle is type of fighter that gets underrated because he isn't flashy or dominant, perhaps even that great in any obvious way. He's just one of those crafty, wily veterans who exploits the smallest openings in order to be a little better than the opposition. For instance, he's a master of hitting a knee in transition, which may not sound like much, but in close fights, 5 or 10 solid shots (especially if they cut the opponent as was the case tonight) over the course of 3 rounds can make a difference. Pyle mostly won this fight with his takedowns and takedown defense, going 4/4 while not only stopping all 4 of TJ's attempts, but reversing and using the momentum of a late 1st round attempt to get his own takedown. TJ was doing a good job of mixing his follow up to the left jab, alternating between the right hook and low kick. Round 3 had the best action with Pyle landing 2 good overhand rights, but TJ firing back with a good left after his takedown failed. Pyle caught a low kick and countered with a nice spinning back elbow, doing his best work throughout the fight while grasping or in transition. Pyle landed 2 good elbows then stopped TJ's shot with a perfectly timed knee and went for a guillotine. TJ got his head out after Pyle mounted, but looked totally out of it as Pyle punched him over and over. Herb Dean finally stopped it at least 5 punches after TJ was on dream street. Above average match.
Rory MacDonald vs. Demian Maia 3R. Who would have thought the Fight of the Night would be a match that looked like something from 20 years ago? This wasn't a true striker vs. BJJ matchup, but both excelled at their disciplines to a level that made the other look feeble. Maia had a big first round, getting the takedown early and making it standup for the majority of the round, passing and pounding away. Maia landed a few good punches when Rory finally got back up, and Rory's nose was bloody. Rory always kept his composure though, not panicking when Maia had him mounted and certainly not letting Maia's early takedown get him out of his game plan. Defending the takedowns in round 2, Rory got his kicking going, soon hurting Maia with a middle kick Demian never fully recovered from. Maia almost slowed to a halt for the next few minutes, seriously moving at no faster than 1/5th speed. MacDonald wasn't able to shake his newfound reputation of being too cautious, as he never truly opened up, but his technical skill is so high he looked very impressive picking the lame duck apart with combinations. Maia's desperation takedown attempts were in less than slow motion, and he was punished before, during, and after, getting a bloody nose. MacDonald was not only sprawling but also turning out of the takedown attempt so Maia couldn't make a second push, but in the 3rd Maia found the energy to catch a kick and hold on, transitioning into a double leg and slamming. Though MacDonald had defended about a dozen takedown attempts since the 1st, if the withered Maia would have hung onto top control, all MacDonald's good work in standup early in round 3 probably would have meant nothing to the judges and he would have been lambasted for playing too safe in the 2nd. However, MacDonald used the butterfly guard to make a little distance then when Maia tried to get back on top, Rory more or less monkey flipped him and got back up. Maia kept going for takedowns, missing 20 throughout the fight, but MacDonald was back to defending them and making Demian pay. MacDonald was just eating Maia up with his combos late, rendering Maia so helpless all he could do was predictably dive from too far away for the no setup takedown. Maia didn't look good in the 2nd and to a lesser extent the 3rd, but most fighters would have folded when they were that badly hurt and nothing was going their way. Maia may have only continued to get beat up and embarrassed, but depleted as his skill set was, he kept throwing all he had left at MacDonald. Maia hung in there for a round & a half on will alone, and would likely have pulled it out, albeit only through the idiocy of the judges, had MacDonald not made that great move to get Demian off him. Ultimately, MacDonald won because he has more of a ground game than Maia has a standup one, and he was able to maintain his pace and style for 15 minutes while Maia was only strong for 5+. Rory won a unanimous 29-28 decision. Good match.
Daniel Cormier vs. Patrick Cummins R1 1:19. Cummins pulled a Chael talking his way into a match with an opponent who was way out of his league, and then backed it up like Chael by proving it all 79 seconds. Cummins seemingly thought he was going to outwrestle Cormier as he did in some supposed incident a decade ago (that Cormier avenged when it mattered in actual competion), but Cormier just took him apart with punches while Cummins was holding him, going under the clinch with uppercuts as well as over. The culmination of a handful of these put Cummins down, and Cormier quickly finished with punches on the ground. We know how good Cormier is, going undefeated at heavyweight even though he was kind of soft and bloated, so obviously now that he's in much better condition dropping to the light heavyweight weight class he's always been more suited for, he's going to be an even more serious threat. His pressure and technique, not to mention that he transcends his wrestling background while the jury is still out on Cummins, was just way too much. That being said, you never see someone make their UFC debut in a featured match on a PPV unless it's someone who is famous for something other than MMA, and this kind of squash is likely the reason.
Women's Bantamweight Title Match: Ronda Rousey vs. Sara McMann R1 1:06. Rousey displayed the strides her striking game has made in her UFC 168 12/28/13 win over Meisha Tate, but tonight was the first major in ring statement as to how well rounded she's become. McMann is several classes above any wrestler Rousey has ever faced, and it showed in the way she was able to keep her hips down, maintaining a low base so Rousey couldn't throw her. I figured Rousey would either get taken down, but get a submission anyway as she threatened to do to Meisha or finally win in standup, and it turned out to be the later, with Rousey coming out swinging and not worrying when the same old throw into the armbar that no one can stop didn't work. The standup was exciting while it lasted, but McMann stayed against the cage too long, taking knees to the midsection rather than disengaging after she'd defended the initial toss. The third knee hit the liver, so obviously she was going to buckle or drop to her knees, the nature of a direct hit to that area dictates that reaction, but last I knew Rousey wasn't holding a hatchet, so there was no reason for Herb Dean to not give McMann 5 or 10 seconds to recover. I normally rate Dean as one of the best UFC refs, but he's trending in the wrong direction as with Renan Barao vs. Urijah Faber at UFC 169 2/1/14 he's now stopped two PPV main events in a row prematurely, this one much more egregious than the last. Faber was a lot farther gone than McMann, having been knocked down legitimately two times, whereas McMann lost before we could tell if it was an actual finishing blow or the more likely scenario of the body reacting due to the location of the blow. Not giving Faber or especially McMann a chance to make their move from their knees after taking a big shot was at least consistent, but in between he let Waldburger lay on his back taking a bunch of shots when he was obviously no longer with it, which puts him in the Steve Mazzagatti territory of always guessing the wrong time to stop it. I laughed when I saw KOTC was putting on a free TV show against the PPV, but in the end, the funny thing is KOTC Radar Lock not only had better officiating, it actually blew the UFC show away for match quality and excitement.
BACK TO QUEBRADA REVIEWS


* MMA Review Copyright 2014 Quebrada *