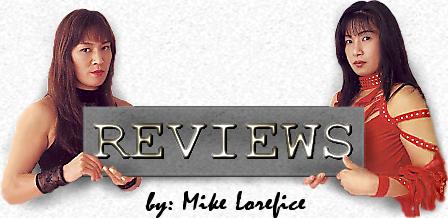 UFC Fight Night 36: Machida vs. Mousasi 2/15/14 Jaragua do Sul, BRA Arena Jaragua
Charles Oliveira vs. Andy Ogle R3 2:40. A much more competitive contest than expected, as Ogle was scrappy and had a lot of heart, which made for a very active and exciting ground fight. Oliveira had the reach advantage, but Ogle would close the distance with ease, so Oliveira would just take him down, which, of course, leads to his strength anyway. Oliveira could get every mount, but Ogle kept moving, for better or worse, and Oliveira just wasn't able to do any real damage or much more surprisingly use the dominant positions to get a submission because Ogle knew what had to be coming from each position. Ogle countered a choke attempt in round 2 and briefly had ground control. Later, Ogle slammed Oliveira, but Oliveira was working for a choke then a triangle, so Ogle couldn't get his ground and pound going. Ogle passed around a triangle attempt, but Oliveira stood, got behind Ogle, and dragged him down into another reverse mount. Oliveira knocked Ogle down with a short left counter early in the 3rd, immediately took Ogle's back and choked, but didn't have the angle and Ogle was able to turn out then stand. Ogle was cut on the right side of the head above the ear though. Ogle had a takedown and took the top countering Oliveira's takdown. Ogle was very comfortable working from the top with Oliveira against the cage, and that seemed to result in his guard being down as he tried to pass, allowing Oliveira to finally catch him in a triangle choke because this time it wasn't from an obvious position where he was ready to defend. Despite submitting here, Ogle's defense was quite impressive, his main problem is he got taken down whenever he closed the distance. Good match.
Nicholas Musoke vs. Viscardi Andrade 3R. Andrada got off to a great start, but he thought he was better than he was, and that arguably cost him. Andrade had a takedown early ducking a right hand. A little later, Andrade landed a left straight to the body then came over the top with a huge right that he was sure knocked Musoke out, so he began posing like an NFL idiot while Musoke was recovering on the ground. Musoke cleared his head and got his act going. He was the more compact and technical striker. Andrade hit harder, but Andrade's wide winging shots quickly became predictable and sucked away much of the energy he showed in the 1st, and Musoke was able to put together some nice combos. Musuke stunned Andrade with a left high then landed a couple solid punches to set up the takedown. Andrade didn't control Musuke's body on the ground, so Musuke used big guard pass punches until he was able to pass. Musoke out grappled Andrade in the 2nd and 3rd, getting Andrade's back in the 3rd and mainly holding on to run out the clock since the choke wasn't there. It was a somewhat anticlimactic finish to an otherwise entertaining match where Musuke was just the better trained, more technical and well rounded fighter, so he was able to switch things up and outsmart Andrade. Musuke won a unanimous 29-28 decision. Good match.
Erick Silva vs. Takenori Sato R1 0:52. This match begs the question, how many punches does one need to take before they know it's time to give up on a takedown attempt? Sato caught Silva's 2nd kick and tried for a single leg, but Silva punched him over and over while he was holding the leg, throwing in a reverse jumping heel kick then before another 10 or so punches took Sato from holding stubbornly to unconscious.
Ronaldo "Jacare" Souza vs. Francis Carmont 3R. Carmont was right there with Jacare all night, but you couldn't always tell that he believed it. Carmont is the more technical striker and has a big reach advantage, but only in the 2nd round was he willing to control the distance by using his jab to take advantage of his reach, and even then, Carmont was awfully hesitant to actually attack. The rest of the time Jacare was able to use his power shots to close the distance, and once Jacare gets hold of you, he doesn't let go. Jacare was able to get the takedowns and rear mount, having a massive 8:40 to 0:13 control advantage in the fight that essentially amounted to the whole 1st and 3rd rounds. Lately it seems everyone has improved their rear naked choke defense, as this was another fight where it was very difficult to actually get the neck from the dominant position, and even then, Carmont did such a good job with his hands that Souza was really only choking him with one arm. Overall, this fight was a step backwards for Souza in his newfound love of striking, but it didn't matter because he's still arguably the best submission fighter in MMA, and he was able to create enough chaos in standup to quickly get his jaws on Carmont. Souza won a unanimous decision 29-28, 29-28, 30-27. Above average match.
Lyoto Machida vs. Gegard Mousasi 5R. Some people get annoyed by Machida's lack of volume, but to me his fights are like a great hockey match where speed, movement, and defense facilitate thoughtful and time attacking and the contests are so much more intense because you know they'll be decided by a couple of sudden, spectacular events per period. Mousasi is the best standup fighter Machida has ever faced, not only 8-0 as a pro kickboxer, but good enough in amateur boxing to have considered trying out for the 2012 Olympics. The level here was very high when it came to skill and technique, and that translated into a riveting contest, even if the type of standup excitement was entirely different from say Abel Trujillo vs. Jamie Varner at UFC 169 2/1/14. As always though, Machida made the opponent look like a rank amateur and utter fool as he repeatedly hit air. Machida is such a master at controlling the distance and spacing, catering his offensive strategy to what these various lengths and angles present that ordinary notions of who is the aggressor and controller are irrelevant. Machida technically does things "wrong", for instance always circling toward Mousasi's right hand power, but his footwork is such that he's almost never actually in the striking zone for Mousasi's right, and actually it's Machida who can score from there by darting in with the left hand. Mousasi was actually smart understanding that Machida's spacing and angling was such that he wasn't there to be hit, thus denying Machida the opportunity to counter as is his preference by not throwing too often. Leg kicks can be troublesome to Machida as established by the first Shogun Rua match at UFC 104 10/24/09, and it seemed that was the only place Mousasi was making anything resembling headway, but perhaps because Machida started changing those exchanges up by taking the very well disguised kicks middle and high Mousasi felt he needed to get out of that pattern before he was seriously hurt or KO'd. Certainly, Machida was not only doing damage to the body, but the frequency with which he was able to connect with high kicks (a handful) made it seemed that the only thing saving Mousasi was that the closest Lyoto came to cleanly hitting the target was getting Gegard on the side of the neck. Mousasi's other success came when Machida switched to righty, as he had a chance to land punches then, but as it's not Machida's natural stance if he thought it wasn't beneficial to him, he'd just do something else and Mousasi would be out of luck. Machida was the one with the options here, and he was able to adjust to attacking a lot more (by his standards) in this fight, especially from the 3rd round onward. He was the only one throwing in combination, and he was not only more willing to dart in and attack tonight, but also to try for the takedown. I loved his left hand, right elbow, inside trip combo, though Mousasi answered with a nice sweep to take control on the ground. I also loved that he tried to finish at the end of the 5th with the diving guard pass punch he defeated Thiago Silva with at UFC 94 1/31/09, showing he's more wary of leaving even the obvious in the hands of the judges after their nonsensical decision awarding Phil Davis' takedowns at UFC 163 12/3/13. Statistically, Machida & Mousasi landed about the same number of strikes, but Machida dominated the variety, level of technique, and the make the opponent look stupid factor, all of which one could argue the relevance of toward judging, and the impact factor, which one can't. Despite injuring the top of his foot kicking in the 3rd, Machida outthought, outmoved, outtricked one of the best standup fighters at any division en route to the lopsided 49-46, 50-45, 50-45 unanimous decision. Good match.
BACK TO QUEBRADA REVIEWS


* MMA Review Copyright 2014 Quebrada *