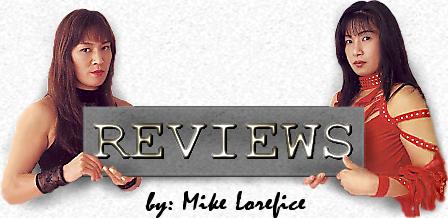 UFC 169: Barao vs. Faber II 2/1/14 Newark, NJ Prudential Center
Al Iaquinta vs. Kevin Lee 3R. A good, highly competitive back and forth fight that had quality action in each round and was close enough in all areas. Though both men had their moments, overall Iaquinta had the advantage in standup, but Lee was a little better on the ground. Lee landed a few good shots, but Iaquinta knocked him down with a left jab counter and then again when he got up with an overhand right. Iaquinta landed another big right before Lee stabilized and came back with a knee. Iaquinta had two heel hook attempts, but Lee wound up taking his back. Iaquinta was doing well with the overhand right, but Lee came on in round 2, taking his back again after ducking a punch and taking him down. Lee had had two rear naked choke attempts, but Iaquinta did a great job of using his hands to break Lee's grasp. Lee's 3 minutes of ground control in the 2nd even the fight at a round a piece. Iaquinta dropped for another heel hook early in round 3, but Lee dropped on top and busted his nose open with punches before Al could get back up. Round 3 was the closest round with Lee having the better strikes early, but Iaquinta coming on in the last minute with some good shots to steal it. Iaquinta wound up with 25 strikes to 15 to edge out the third, taking the unanimous decision by the puzzling score of 29-28, 29-28, 28-27. Good match.
Abel Trujillo vs. Jamie Varner R2 2:32. When people order a UFC PPV, this is what they think (or at least hope) they are paying for, two warriors who risk getting knocked out in order to knock their opponent out. These two put on an outstanding war, seeming unwilling to throw anything at less than full power, and just letting their fists fly throughout. Trujillo had aggression like you wouldn't believe. He put ridiculous pressure on Varner by stalking him with one power punch after another. It wasn't just a boxing match; they gambled on the ground as well. Varner reversed the momentum of a takedown into his own trip, took Trujillo's back and went for a north/south choke, but lost position trying to transition into mount. I gave Varner the 1st round for his ground work, but Trujillo definitely landed the better punches. Varner came on with his boxing in the 2nd, stunning Abel with a left hook counter that allowed Varner to finally be able to go on the attack. Varner landed a good right, and his pursuit backed Trujillo into the cage, where Trujillo had to resort to dropping for a desperation takedown that failed. Varner initiated an exchange of power hooks that had Trujillo fading fast. It seemed as though Trujillo was swinging 90% on muscle memory, and Varner was about to chase him down for the KO. We got the KO, but it was Trujillo who landed a good right hand counters and put Varner out with a perfect right hook. It was the perfect mix of technique and brawling, as you never see two guys this skilled swinging aggressively for so long without gassing or giving up on their technique. Varner got caught being too aggressive, but the whole fight was bomb after bomb, and Varner had every reason to believe he might be ready to win the fight. He also knew allowing Trujillo be the aggressor was a losing strategy in standup, and that he'd soon be back to that scenario if he gave Trujillo the opportunity to clear his head. A classic slugfest. Excellent match.
Ali Bagautinov vs. John Lineker 3R. Lineker is the heaviest hitter in the Flyweight division by a wide margin, but unfortunately he doesn't do much else well. He fights like a guy 3 times his weight, just plodding in flatfooted and looking to land a huge punch. Everything he landed did considerable damage, but Ali still won because he was well rounded. He moved better, so he was often able to hit Lineker without getting hit back, outlanding him 86-52. Ali's game is certainly the ground, and though Lineker stuffed 6 straight takedowns, Ali hit the other 6, resulting in Lineker losing the 1st and 3rd rounds due to ground control. Lineker had a good 2nd round, hurting Ali with some nasty body punches that had Ali looking nauseous, but over the course of 15 minutes he was much too predictable and one-dimensional. Bagautinov won a unanimous decision. Average match.
Alistair Overeem vs. Frank Mir 3R. Being on 2 and 3 fight losing streaks respectively, both fought as though their UFC career was on the line. Unfortunately, this looks much different than fighting like your WEC career was on the line, as instead of trying to make a positive impression by going all out to seize victory, they simply fought not to lose. This was much more pronounced in Overeem's case, as he was at his most patient trying to assure he didn't blow up as he did in his losses to Travis Browne at UFC Fight Night: Shogun vs. Sonnen August 17, 2013 and Antonio Silva at UFC 156 February 2, 2013. The noticeably lower dosage helped in that regard, but Overeem also wimped out on trying for the finish when he had Mir in huge trouble in the first, and was content to coast to a safe victory. In Mir's case, it was more that he simply looked awful again, unable to get a position where he could even threaten Overeem or to land a strike from any position, as he did gamble on a guillotine after his lone takedown in round 2, resulting in Overeem easily popping his head out and bludgeoned Mir with elbows from the top. The highlight was round 1 where Overeem hurt Mir with a knee to the body midway through then dropped him with a knee to the head, but while he landed a few more good body knees, Overeem turned a fight he likely could have finished quickly into a marathon where he made a total mess of Mir's face. The third round was in slow motion with a patient and tired Overeem just wanting to get his win over a beat to a pulp Mir. Overeem landed another load of unanswered ground strikes to glide to the almost uncontested decision victory where he outstruck Mir 139 to 5. Average match.
Featherweight Title Match: Jose Aldo vs. Ricardo Lamas 5R. Lamas had nothing that could worry Aldo, so Aldo was all about picking his spots for his beautiful and deadly combinations. He cut the ring off and mostly waited for Lamas to attack with a single shot so he could avoid then counter with three. Aldo was very precise here, landing 60% to Lamas' 37%, and the difference in the force of the blows was such that it seemed 1 Aldo blow was worth 5 of Lamas'. Aldo stuffed Lamas' takedown attempts, so all Lamas could really do was land some random single kicks. The middle switch kick was relatively successful, but the low kicks were mostly checked, and most of the punches Lamas threw were countered. Lamas was the better mover, but Aldo mainly attacked when Lamas couldn't move because he was finishing/recovering from throwing a strike. Aldo's fearsome low kicks were hampering Lamas' movement by the middle of round 2, and the leg was giving way in the final minute, but Lamas made a miraculous recovery in between rounds and moved more or less normally for the duration. Aldo began to take Lamas down in the later rounds, hopping his legs over Lamas' butterfly guard into mount. The first time Aldo had a rear naked choke attempt, but Lamas turned into the choke and stood. The second time, Lamas bucked Aldo and took the top out of the scramble. Aldo was somewhat tired in round 5 when this happened, but nowhere near the level of exhaustion he suffered against Frankie Edgar at UFC 156 2/2/13. Still, Lamas was able to capitalize on his top control, landing several solid elbows and punches to take the final round. It wasn't meaningful scoring wise as he'd lost the 1st 4, but it was another solid statement about his heart. Lamas clearly wasn't at Aldo's level, but the guy kept coming, always fighting like he was in there with a chance. Above average match.
Bantamweight Title Match: Renan Barao vs. Urijah Faber R1 3:42. I thought Faber had improved enough in the last year to finally be competitive again at the championship level. I still thought he'd lose, especially given Barao squashed him at UFC 149 7/21/12, but I was hoping it would be a less lopsided decision. The problem for Faber is Barao has improved too, and he just has an extraordinary ability to just make opponents look bad. When he's going to be able to knock the challenger down with a single shot he doesn't even set up, there's not much anyone is going to be able to do against him. Nothing telling happened in the first 2:30 then Barao just stood there and floored Faber with a right hook. Barao went for the kill, but Faber was up quickly, escaping Barao's ground punching and clinch. Barao kept pursuing, rocking Faber with another right before dropping him with an overhand right and finishing with hammerfists while Faber was on his back then his knees. These ground strikes weren't doing anything in particular, and it seemed Faber assumed giving Herb Dean the thumbs up would buy him a little time where he just cleared his head covering before he made his move, but Dean stopped it. It wasn't a terrible stoppage in that Barao had knocked Faber down twice in a minute and was landing unanswered punches, but it did appear Faber was clearheaded enough to be given the opportunity to continue, even though that likely would just have resulted in a more brutal beating.
BACK TO QUEBRADA REVIEWS


* MMA Review Copyright 2014 Quebrada *