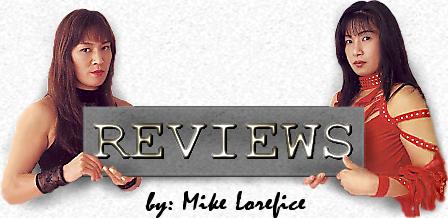 UFC on Fox 10: Henderson vs. Thomson 1/25/14 Chicago, IL United Center
Daron Cruickshank vs. Mike Rio R2 4:56. Although not a competitive match, it was very nearly the best on the card due to Cruickshank stealing the show with his highlight reel performance. Cruickshank displayed an awesome variety of strikes, pulling off strikes few others have in any sort of legitimate competition. Cruickshank moved very well, putting himself into position to pull off such high level techniques as the spinning heel kick, a superman punch/high kick combo that floored Rio, a jump spinning back kick, and finally a wheel kick that set up a flurry of punches leading to Herb Dean putting Rio out of his misery. Rio's only moment was hitting a heel hook in transition after Cruickshank took him down, but Cruickshank was so entertaining with his movie kicks this was like watching a younger Cung Le. Good match.
Alex Caceres vs. Sergio Pettis R3 4:39. Anthony Pettis' younger brother is the next huge prospect in MMA, and it looked like he was going to dominate Bruce Leeroy in standing, if not finish him quickly. Pettis is a 2nd degree blackbelt in Taekwondo, which is usually worth a little more in MMA than a sumo background, but Pettis was actually pulling off some of these high level techniques, and his kicks were really powerful. Caceres has been on a roll lately except when it comes to drug tests, and kept surprising when you figured he was simply overmatched and it was just a matter of time. He countered Pettis' missed punch with a combo, missing the right, but dropping Pettis with a left straight. Pettis tripped a standing Caceres up from his back and got back to his feet, but his nose and forehead were bleeding. Pettis recovered quickly, and went back to his aggressive brand of headhunting, which featured a number of high kicks. Pettis even had a flash takedown when he closed the distance quickly to avoid a spinning high kick. Caceres was really letting his hands go in the 3rd. Pettis again avoided the strike by closing the distance so quickly he was able to get a takedown, but this time Caceres countered and took the top. Pettis just needed to survive the last minute, but his nature is to try to win by finishing not to hold on for the judges to be his hero, so he went for a heel hook. Unfortunately for him, Caceres escaped, took his back and tapped him with a rear naked choke. You felt bad for Pettis because he fought the way you are supposed to, with courage, but much of the reason this was fight of the night is did too. Caceres never backed down, and didn't go away in the 3rd. He instead continued to fight believing in his chances of winning, stepping up the pressure late hoping the knockdown had earned him a round and he could steal the decision, if worst came to worst. Pettis wasn't sure about the judges either, and may have taken it to the ground where he, at best, clearly had less of an advantage because he wanted the points for the takedown. Good match.
Jeremy Stephens vs. Darren Elkins 3R. Elkins needed to make it a grappling contest, but Stephens was able to defend the takedown and crack him. Though Stephens surprisingly wasn't able to land any huge shots to put Elkins in trouble, he connected with a number of good quality shots, certainly battering and bloodying him throughout. Stephens had the faster and heavier hands, and was also landing solid middle kicks. He won round 1 pretty handily, but Elkins was attacking in round 2. He still wasn't getting the takedowns, and Stephens was countering well, but it was a much closer round. Stephens took Elkins down early in round 3, but Elkins worked for a guillotine and tried to roll into an anaconda, as Stephens did little to get his head out. Elkins kept Stephens willingness to stay in the front facelock position in mind, going after the choke more and even trying to roll Stephens down into an anaconda before the bell. Elkins was never really close to a submission, but these attempts got him the round from 1 judge. Stephens won a unanimous decision. Average match.
Donald Cerrone vs. Adriano Martins R1 4:40. I don't like decisions, mainly because the judges drive me crazy, but here's an example of why I'd still prefer their stupidity to a quick finish. This match had all kinds of potential on paper and was shaping up to be the expected good kickboxing match, but it ended before anything notable materialized. Martins landed a few decent kicks early, but Cerrone began to fake with his hands to open up his kicks. Cerrone was scoring with the outside leg kick, and Martins expected another of those, but Cowboy instead went high for the KO that Martins never saw coming.
Stipe Miocic vs. Gabriel Gonzaga 3R. Miocic was the better boxer, and would land the 1-2 combo when Gonzaga stood in front of him. In round 1, Gonzaga was able to slip away and land the overhand right, as well as relying on his brutal low kick. Gonzaga mixed in the body jab and the takedown, winning the first round in my opinion (only 1 judge agreed). Gonzaga gassed early in the 2nd, and from there Miocic was able to stuff all his takedowns and pepper him with jabs. Miocic really only punched to the head, but you don't need much deception when your opponent is too exhausted to move his feet. Gonzaga was soon cut on the bridge of the nose, and just looking pretty sad. Miocic should be praised for his pace and his consistency, as he kept Gonzaga having to try to fight when he wanted to rest. But really, it was more that Gonzaga just wasn't physically right, as Gonzaga knew how to beat Miocic, he simply couldn't keep it up, keep himself moving and scoring from the outside to do so. Miocic threw in a takedown and some good punching down and ground and pound to add insult to lethargy in the 3rd. Miocic won a unanimous decision. Average match.
Benson Henderson vs. Josh Thomson 5R. I didn't find Benson Henderson's decision wins over Frankie Edgar at UFC 144 February 26, 2012 or UFC 150 August 11, 2012 to be the least bit controversial, but they might be where the baton was passed and Benson became the new guy who always gets the decision without actually doing anything beyond pussyfooting. The hole in the theory is Henderson's subsequent decision win over Nate Diaz at UFC on Fox: Henderson vs. Diaz December 8, 2012 was a whitewash where Henderson game planned and focused on totally negating all Diaz's offense, but did damage and control by doing so. Certainly though, Henderson attacked less than he used to and should not have gotten the decision over Gilbert Melendez at UFC on Fox: Henderson vs. Melendez April 20, 2013, and this was another close fight where an all too passive Henderson won through reasons I can't explain without conspiracy theories.
Again, this was a Henderson who did negate the opponent's offense, but who was so cautious that though he had the positional advantage throughout the standup, readily backing Punk into the cage, his offense was limited to sporadic kicks that weren't doing much. Lyoto Machida can win fights by only landing a few shots per round, but Benson wasn't exactly buckling the opposition in two with one brutal shot. In fact, I can't think of any shot that did anything close to noteworthy damage. One of the reasons Benson was so hesitant in standup is Thomson was willing to take a shot to get the takedown, and would close the distance and take Benson down when he let something go. I have to note that Henderson had 4 takedowns to Thomson's 5, but Henderson's takedowns were mostly flash takedowns, where Thomson's resulted in 2 minutes of back control. I'm not a fan of scoring rounds just on takedowns as anyone who has ever read one of my reviews knows, but dominant positions on the ground compared to holding the center of the octagon and doing 1 or 2 random pitty pat kicks a minute, I really have no other choice even though Thomson never had Henderson in any trouble or did any damage despite having these great positions. Thomson undeniably wasted numerous great opportunities, but you have to score an uneventful fight on something, and the fact he had them is all there is here.
What's lost in this whole mess is the heroic performance by Thomson, who broke his right thumb taking Henderson down early in the 1st round but still managed to hold his own for another 20+ minutes despite being a guy who really only punches with his right hand and obviously relies heavily on his hands for his grappling. Granted, Thomson didn't do a ton, but he at least had a good excuse for not being near the top of his game, and perhaps if his hand wasn't compromised he would have been able to at least land some punches on the ground, if not clasp a rear naked choke. Certainly it's nearly impossible to grapple successfully when your thumb is bending all the way back just from coming into contact with the opponents hands.
Round 1 was a clear Punk round as he took a right hand to get hold of Benson and take him down into rear mount, and held onto rear mount even after Henderson finally stood. This was the pattern of the fight, which somewhat explains why Henderson was afraid to attack, but this also just wasn't the guy who had Fight of the Night (some even said Fight of the Year) matches with Donald Cerrone at WEC 43 October 10, 2009 & Anthony Pettis at WEC 53 December 16, 2010. Henderson had a takedown later, and when Punk got up, got a standing arm triangle, which was the only credited submission attempt of the fight. Thomson had another takedown later after escaping, controlling over 3 minutes total.
Henderson & his corner were focusing on the fact that he was stronger, so Henderson began trying to wear Punk out by making him carry his weight in the clinch after the 1st. Henderson controlled the standup due to this and his superior ring positioning of holding the center of the cage when he wasn't holding Thomson, but did nothing offensively from the positions, and was eventually taken down into rear mount again. Round 2 was one of the tougher rounds to score, as both had almost the same number of significant strikes and a minute of control, but with everything important being close, it's an easy decision to go with Punk since he was the only one who advanced to a dominant position.
Round 3 was a disaster for Thomson, whose thumb was getting worse and now getting to him mentally as much as physically. The frustration of no longer being able to execute the script he'd worked and trained so hard for was distracting him to the point he had no clue how to adjust. Henderson was also finally fighting with some actual aggression, hitting a superman punch into a takedown at the outset, and just was rolling throughout. He landed 16 of his 47 significant strikes and had 2 of his 4 takedowns in this round. If this was Pride, maybe you could give Benson the fight for having the best period of the fight, but in UFC it's just 1 good round against 4 not good rounds.
In the third, Benson's confidence seemed to be way up and Thomson's way down, so you thought Henderson would now run away with the fight, but Thomson didn't give in to the pain and wilt. Thomson got a takedown early in round 4 and Benson went back into his shell, never to do more than peek out. Round 4 was a clear Thomson round with 2 takedowns to 1 allowing for 2:40 control. Henderson landed considerably more total strikes in most rounds, but the difference is mainly that Henderson uses his jab and Thomson doesn't. Thomson actually landed more significant strikes in 3 of the 5 rounds, even though he was trying to punch with his broken hand as little as he could get away with.
Round 5 was the closest round. Neither had a takedown, and although Thomson had almost 30 seconds more control, his total control was just 41 seconds. Henderson had the better standup position as usual, but Thomson edged him 17 significant strikes to 13. I scored this an even round because both did nothing. Doing nothing was the story of the fight in general, but this was nothing taken to the extreme. Not looking at the stats, I felt I'd go with Benson in this round if I absolutely had to pick, probably because his superior standup positioning made him appear to be the "aggressor" or simply because of Joe Rogan's pro Benson propaganda. I have to say this was one of the absolute worst announcing jobs by Rogan, whose Kool Aid seemed to show him a fire breathing Benson or something. Rogan gave Thomson almost no credit for his repeated dominant positions, instead making it seem like Henderson was steamrolling him, presumably by virtue of backing him into the octagon and menacing him with an intimidating hug and stare.
The obvious rounds were round 1 & 4 for Thomson & round 3 for Henderson, so even if you split the two closer rounds to be fair, Thomson wins the decision 48-47. Two judges were at least in the ballpark, split on the winner but going with that closest of score, but Sal D'Amato took home the Cecil Peoples award for out to lunch scoring with 49-46 Henderson. Overall, a very disappointing match made much worse by the joke of a decision where the judges wouldn't admit what everyone watching knew, that Punk not only beat the guy who had just held the title for 2 years, he beat him with 1 hand! It was competitive and intense, even if not exactly in the way we envisioned, but still just too dull, tentative and uneventful to even call an average match. Below average match.
BACK TO QUEBRADA REVIEWS


* MMA Review Copyright 2014 Quebrada *