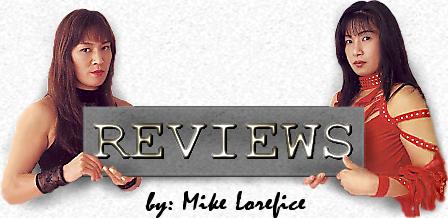 UFC Fight Night 28: Teixeira vs. Bader
9/4/13 Belo Horizonte, Brazil Mineirinho Arena
Ali Bagautinov vs. Marcos Vinicius R3 3:28. Vinicius is a towering 125 pounder at 5'9", but he failed to use his size to his advantage to the point he actually fought as though he were the smaller fighter. Ali just stayed on the outside because he wasn't getting jabbed or kicked, so Vinicius actually had to close the distance to get his strikes in. Vinicius wasn't doing this well, either, as he wasn't punching his way in, so Ali could chose to either try to time his own shot or move and then attack, but either way it was on his own terms since there was nothing to defend. Ali scored big when he went for a single, but put Vinicius down with a left hook/overhand right combo while holding onto the leg. Ali tried to follow by dropping into a guillotine, but Vinicius got his legs free, took his back, and looked to choke but was always too high up the back for it to work. Ali won round 2 with his wrestling, and just when you were thinking this would surely be yet another decision, Vinicius finally walked right into a big right hand and Ali was able to get the stoppage by dropping a few punches down. Average match.
Rafael Natal vs. Tor Troeng 3R. Natal dominated the standup, dropping Tor with right hands in each of the first two rounds and forcing him into full on wrestling mode because he didn't want to get decked yet again. Natal showed a solid top game as well, doing some decent damage with ground and pound, moreso in the third. Troeng was a very game opponent with a never say die attitude. He had a couple sweeps on the ground, but never really managed to mount an offensive. I don't know how this fight won Fight of the Night, but I guess that just shows how lackluster this entire card was. Natal won a unanimous decision. Average match.
Piotr Hallmann vs. Francisco Trinaldo R2 3:50. A great comeback win from Hallmann after getting beaten up badly in a first round he wasn't even competitive in. Trinaldo did a great job bombing away to the body, mainly with liver kicks including one that put Piotr down. Trinaldo began looking for the high kick and punching the head once Hallmann's red ribs forced him to protect that area. Hallmann landed a random good punch, but just couldn't earn Trinaldo's respect or keep him off him. Trinaldo is one of those overmuscled fighters, and more than anything Hallmann did, he just tired himself out throwing hard for a round. They exchanged takedowns early in round 2, but Hallmann just had more in the tank and soon took over on the ground, taking top position and winning with a Kimura. Above average match.
Joseph Benavidez vs. Jussier Formiga R1 3:07. 3 minutes of feeling out then Benavidez landed two good combos in a row, dropping Formiga with a left body knee then overhand right and finishing it on the mat.
Jacare Souza vs. Yushin Okami R1 2:47. I'm not sure what was more impressive, that Souza finished Okami or that an Okami fight actually wasn't boring. Jacare made no attempt to use the best submission game in the weight class, not wanting to wrestle with Okami when he could use his power to exploit Okami's overrated standup game. Souza was at his most aggressive, just throwing bombs without being sloppy or taking big risks. He landed good body kicks to back Okami in the cage then flurried with body punches when Okami had nowhere to run. Souza countered a left knee with an overhand right for the knockdown then landed right after right on the ground until the stoppage.
Glover Teixeira vs. Ryan Bader R1 2:55. Bader stunned Glover with a short left when Glover was punching his way in. Teixeira is a top notch fighter and you don't get many opportunities against him, so I don't have a problem with Bader selling out going for the finish against the cage. It turned out to costing Bader the fight, but he died with his boots on when Teixeira blocked most of the power punches then dodged an uppercut and landed a big right hook counter then a left hook that dropped Bader. Teixeira quickly finished with a flurry on the ground.
BACK TO QUEBRADA REVIEWS


* MMA Review Copyright 2013 Quebrada *