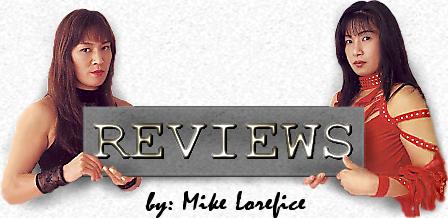 UFC Fight Night 27: Condit vs. Kampmann II
8/28/13 Indianapolis, IN Bankers Life Fieldhouse
Brad Tavares vs. Bubba McDaniel 3R. Tavares picked Bubba apart in standup, not landing huge shots, but debilitating him with low kicks to open up the rest of his striking game. Bubba's leg was welted and he was limping from just a few low kicks, which allowed Tavares to work him over with punch combos in the 2nd. McDaniel was wobbling and stumbling around like a drunken sailor, but managed to fall into a takedown when Tavares was off balance after a punch combo 90 seconds into R2. Tavares worked the body well with kicks, and had a takedown of his own late in the 2nd, though McDaniel almost reversed it immediately, so Tavares decided to go back to what was working and let him up. Bubba outwrestled Tavares in the 3rd, but was clearly down 2 rounds, so he needed to be aggressive going for the finish. McDaniel rode his way to the 3rd round, but that just meant he lost the unanimous decision 29-28. Average match.
Takeya Mizugaki vs. Erik Perez 3R. Perez got off to a good start with his wrestling, but ultimately the close fight came down to who made the better adjustments as not much was scoring. Mizugaki came forward with a punch or feint then looked to counter. Perez was the better wrestler, but Mizugaki's takedown defense was strong as the fight progressed and Mizugaki was even able to use his striking to set up a flash takedown early in R3. Mizugaki got Perez's back and had a deep rear naked choke attempt, but was more on the side and never had a good body lock, so he wasn't able to sustain the hold for long. Perez won R1 with his wrestling, Mizugaki won R3 with the dominant position and submission attempt, and R2 was close but Mizugaki edged it landing 18 significant strikes to 11 and defended all 4 takedowns. Mizugaki won a split decision 28-29, 29-28, 29-28. Above average match.
Court McGee vs. Robert Whittaker 3R. I felt Whittaker should have been able to win the fight because he could consistently get off first and score with the jab. However, he wasn't consistent enough with actually throwing the jab, and then couldn't adjust to McGee pushing the pace and closing the distance with kicks so he could work on the inside. McGee started slow, but did a better job of coming forward with kicks then changing levels for the takedown attempt later in round 1. Whittaker still won this round, but McGee dropped him with a right hook early in round 2. Whittaker's wrestling defense was good, but McGee had too much stamina and pace for him. Whittaker still did some good things, including opening up a cut under McGee's right eye, but overall he failed to use his jab to negate McGee's pressure and keep him on the outside. McGee won a split decision 30-27, 27-30, 29-28. Good match.
Kelvin Gastelum vs. Brian Melancon R1 2:26. Gastelum dropped Melancon with a nice left uppercut and rear naked choked him for the win.
Rafael dos Anjos vs. Donald Cerrone 3R. Competitive, hard fought, entertaining match. Not the fireworks I was hoping for, but a good technical fight. Dos Anjos showed nice head movement and was thus able to work his way inside without getting hit, largely negating Cerrone's reach advantage. Dos Anjos started strong, including a 1st round knockdown with a right hook. Cerrone recovered and managed a triangle attempt, but Dos Anjos did some damage in ground and pound. Round 2 was more competitive with Dos Anjos cut under the left eye and taken down midway through, but Dos Anjos did a good job of working the body when they were on their feet. Cerrone fought with urgency in the third as he definitely lost R1 and probably R2 as well. He pressed forward, scoring with the right knee, but ultimately it wasn't enough and he lost a unanimous 29-28 decision. Good match.
Carlos Condit vs. Martin Kampmann R4 0:54. Kampmann apparently watched Condit's loss to Georges St-Pierre at UFC 154 11/17/12 and decided he'd take the easy way out and just lay on The Natural Born Killer for 5 rounds. Kampmann hasn't won his last 6 bouts via decision like GSP, he's all about fighting aggressively and keeping it out of the judges hands, having finished 15 of his 20 wins and been stopped in 5 of his 7 losses (the other two being controversial losses he surely wished he did more to keep out of the judges hands). My problem with Kampmann wasn't so much that he suddenly tried to be dull, and actually that's not even fair because he was gambling position for the chance to finish, but rather that he seemed to lack a plan B once Condit remembered how to defend a takedown and was unable to even revert back to his Muay Thai base with any success. Condit is certainly an excellent standup fighter, so not being able to have great success duking it out with him is hardly surprising or shameful, but you know Condit is going to be able to sprint through 5 rounds like it's nothing, so do you really want to be constantly expending loads of energy in failed shoot attempts, especially when you aren't used to going 5 rounds?
Condit may be the better striker, but for me, the main reason Kampmann wasn't as successful is he was gassing himself out trying to be something he isn't. Kampmann won the first round with his takedowns, but his core strategy of punching his way in than changing levels wasn't working that well even then, as Condit was defending his legs well enough. Kampmann had a leg trip and later a suplex that set up a rear naked choke attempt. Condit began to angle much better in the 2nd, and Kampmann was already noticeably slowing down from his own clinch game, so you know once Condit began to push his usual breakneck pace it was going to be a long night for the Hitman. Both men were very aggressive, the more Condit moved to set up his striking, the more Kampmann tried to punch his way in so he could get hold of him. The difference is Condit's aggression was more intelligent, always taking Kampmann's stamina if not also setting up his far more diverse striking game whereas Kampmann's aggression took his own stamina and didn't lead to any successful offense. Sure, Kampmann had 6 takedowns (but was only 2 for 10 after R1), but Condit wasn't taking damage on the ground and was winning the submission attempt and guard pass battle.
Things began to look bad for Kampmann when Condit cut him between the eyes with a punch combo 2 minutes into the third. The blood didn't seem to wind up being a factor in terms of running into Kampmann's eyes, as it was more concentrated on the bridge of the nose, but the pool of blood seemed to become a target for one sharp combo after another. The best segment was when Condit countered one of the many takedowns with a standing choke, but Kampmann spun down to his knees only to have Condit take his back and get a rear naked choke attempt. Condit did a great job with his hands in the 2nd half of this fight, ultimately outlanding Kampmann 100-35 on significant strikes. The end came when Condit stunned Kampmann with a right left combo then worked him over against the cage, finishing it with clinch knees. Good match.
BACK TO QUEBRADA REVIEWS


* MMA Review Copyright 2013 Quebrada *