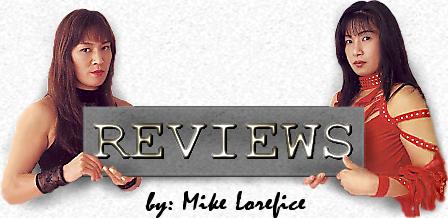 UFC Fight Night 26: Shogun vs. Sonnen 8/17/13 Boston, MA TD Garden
Michael McDonald vs. Brad Pickett R2 3:43. By now, no one can really be surprised that the UFC's main event was mediocre, but the prelims had some good action, including the Fight of the Night. McDonald was the quicker fighter, and did a much better job of avoiding the big strikes, but almost everything Pickett threw had the potential for a one punch knockout if it did connect. The first round contained some wild brawling as McDonald hurt Pickett with a left hook counter 45 seconds in to initiate a wild flurry of action where both were swinging so wildly for the KO they couldn't even keep their footing. McDonald dropped Pickett with a left then landed some big uppercuts when Brad popped up. Pickett didn't try to slow it down; he kept missing with full power shots until McDonald gave up on the idea of the quick stoppage and backed off before he punched himself out on Pickett's head. McDonald knocked Pickett down late in round 1 with a high kick and a right hook, but Pickett regrouped in between rounds. Pickett changed it up in the second, picking McDonald's leg and working ground and pound. McDonald was only able to defend from his back, and as such Pickett was well on his way to evening it at a round a piece (well, round 1 should have been 10-8 McDonald) when McDonald suddenly locked a triangle and worked the arm until Pickett was choked out. Good fight.
Michael Johnson vs. Joe Lauzon 3R. I knew Johnson was the better striker, but I figured Lauzon would get him to the ground and submit him as usual. Lauzon couldn't deal with Johnson's speed though, which made sense in the first round when he was showing the best striking of his career, but not so much in the 2nd and 3rd when Johnson totally outclassed him in standup despite being blown up. Lauzon shockingly appeared to have no strategy, just kind of standing there thinking about what he needed to do while Johnson got up enough energy to land some more good shots without taking any counterfire. Johnson just picked Lauzon apart the whole fight, outlanded Lauzon 116-25. Johnson also had the only two takedowns, as Lauzon really didn't even try to get it to the ground other than right after Johnson's knockdowns. Lauzon came forward more as the fight progressed and Johnson slowed down to his speed, but still, it didn't help in any way. Once he got a hold of him and backed him into the cage, but that was about the extent of his advantage or control in this fight. The bout was entertaining enough because Johnson but together some quality combos and had Lauzon in real trouble a few times, it was just frustrating that Lauzon never figured out how to make it competitive. One judge somehow even scored it 30-25 Johnson. Above average match.
John Howard vs. Uriah Hall 3R. Hall has all the tools to be a good fighter, but so far he hasn't picked up on any of Jon Jones' techniques. Having a huge reach advantage only helps if you actually know how to use it, and Hall was either too afraid of Howard's punching power to engage in standup or wanted to close the distance to throw flashy kicks that kept missing. Hall mostly looked to take Howard down so Howard couldn't test his chin, but the takedowns were even at 2 a piece, except Howard had a pass and a submission attempt. You felt like Hall was the better striker, but he was so lacking in aggression that even though he landed a few more strikes, he mainly just annoyed you that he was only landing 10-15 shots per round because you felt like he should be able to land at least 30 jabs with his eyes closed. The only really entertaining portion was the final 5 seconds when Hall missed a Shinjiro Otani style kneel kick and Howard grazed with a huge diving guardpass punch, winding up in mount at the bell. Howard won a split decision 30-27, 29-28, 28-29. Below average match.
Matt Brown vs. Mike Pyle R1 0:29. Brown overwhelms opponents with his relentless pace, but it usually takes a couple rounds to wear them out. Pyle never got started though, as Brown caught him with a left and right punch then dropped him with a knee to the head and finished it dropping down punches to the face.
Urijah Faber vs. Iuri Alcantara 3R. Faber shot at the bell, but Iuri used his momentum against him, throwing Faber down then mounting. Faber squirmed and tried to attack the leg, but Iuri took his back. Faber got to his knees in a scramble thought and slammed Iuri. This initial segment was really exciting, but once Faber got top control it turned into a Tito Ortiz match with Faber delivering a solid and steady diet of elbows from Iuri's guard which Iuri had no answer for. Iuri tried to whip Faber down with a Kimura early in the 2nd, but Faber turned and took the top to resume the holding pattern. Faber busted Iuri up, but couldn't use the elbows to open up the guillotine as Iuri's ground defense had the answer to everything but the bludgeoning, so it continued. I'm usually for scoring 10-8 rounds, but I don't see where they found 1 here, as Faber never had Iuri in any real trouble, he was simply consistent en route to the unanimous decision. Average match.
Travis Browne vs. Alistair Overeem R1 4:08. Overeem could be a champion again if he'd just get over himself, but this was in the vein of his loss to Bighead Silva at UFC 156 2/2/13. He was clearly the far superior striker, but didn't learn anything from defeat, still respecting his opponents striking power about as much as he respects MMA's drug policy, to the same results. Overeem looked amazing early, buckling Browne with a knee and flurrying against the cage with right hands then landing more good knees when he got back up (and 1 when he was still down) to drop him a second time. Browne tried to tie Overeem up, but Alistair got enough separation to deliver some of his wicked knees. Everyone, especially Alistair himself, thought the match was going to be over soon, but Browne had other ideas. Overeem kept plodding straight in to close the distance, so Browne began mixing front kicks to the midsection and chin. Overeem didn't seem to care, and wasn't willing to adjust, and thus wound up walking into a front kick to the face. Browne dropped Overeem with a second front kick to the chin then finished it on the ground with hammerfists. Good match.
Chael Sonnen vs. Mauricio "Shogun" Rua R1 4:47. I've been worried that Shogun wasn't going to be the same, and possibly was even done after all the grueling 5 round loss to Dan Henderson at UFC 139 11/19/11 took out of him. He did rebound against Brandon Vera at UFC on Fox: Shogun vs. Vera 8/4/12, but then who doesn't do well against Vera? Certainly, Shogun wasn't looking as good physically against a much higher level opponent in Alexander Gustafsson at UFC on Fox: Henderson vs. Diaz 12/8/12, and this performance drastically continued his descent as it's not like there are any surprises coming from Sonnen beyond what utter nonsense he makes up when there's a mic on him. UFC ran out of vastly overrated opponents for Chael to beat to justify his presence after his wins over the now retired war hero who could only box, Brian Stann, at UFC 136 10/8/11 & the guy they promote to draw in the British market, Michael Bisping, at UFC on Fox: Evans vs. Davis 1/28/12, so a downside Shogun seemed a good option to rebuild Chael for another joke of a title fight he could use his pro wrestling antics to shout about. That said, Sonnen was still a solid underdog since he's never beaten anyone better than take your pick between Bisping, Nate Marquardt, or Yushin Okami. Chael was the perfect main eventer for the first show on a revamped Fox station, as who better exemplifies all that Fox stands for than an endlessly blustering seemingly brain damaged arrogant right wing white man who never lets any concept of fact or truth get in the way of what seems a good story at the moment?
Chael did what he always does in the ring, immediately go hard for the takedown and then repeat his really average ground game of pitty pat punches that sort of land and at least avoid the monotony saving standup. Shogun is good at getting off his back, but that only helps if you can then establish the fight in your own domain. Shogun never kept Chael from grasping him long enough to get a striking contest going. Shogun made a nice surprise move using Chael's momentum to reverse a takedown when Chael assumed he'd instead try to separate, but Chael's wrestling trumped Shogun's BJJ, and they were back up after Sonnen failed on a guillotine attempt. Chael quickly took Shogun down again, and this time when Shogun got to his knees and stood, dropped into a guard pull guillotine for the win. By Chael standards, this was quite an entertaining match as there was good ground defense and counters, so there was only one extended segment of lay and pray. Average match.
BACK TO QUEBRADA REVIEWS


* MMA Review Copyright 2013 Quebrada *