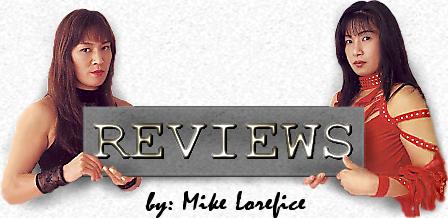 UFC on Fox 8: Johnson vs. Moraga 7/27/13 Seattle, WA Key Arena
Ed Herman vs. Trevor Smith 3R. Showmaking high paced slugfest. Herman's left hand was the big, and certainly most consistent weapon. Smith had the better footwork and movement, but Herman kept the pressure on him, and Smith kept engaging in a brawl rather than evading and countering. Smith landed a great right hand halfway through the opener, and I thought Herman was out of his feet, but Smith didn't agree, or follow up, and Herman was able to clear his head and get back to pressing forward including a nice lead right, big right uppercut, and knee combo. Herman did a great job of leading with the uppercut, actually scoring consistently with this without getting countered. Smith's left eye was cut late in round 1. Smith did a better job of making Herman chase him in the 2nd round, which was his best of the fight. He was winning the first 3 ½ minutes, by moving then scoring when he stood his ground, but then Herman dominated a late clinch with uppercuts and took Smith down. Herman also had an early takedown in round 3, and really the only downside in this bout where the action was consistently good, and the workrate very high throughout, was that Herman was winning every round so, although it never felt like a fight that would go the distance, there probably wasn't as much drama as a fight of this caliber would normally have. The judges had it much closer than I did though, with one judge inexplicably giving all 3 rounds to Smith, though Herman still won the split decision. Very good match.
Liz Carmouche vs. Jessica Andrade R2 3:57. Carmouche's wrestling was just too good for Andrade. Andrade showed a lot of heart and willpower, but just couldn't keep or shake Carmouche off her. Andrade rolled to her knees once, scooped Carmouche on her shoulder, and slammed her, but otherwise Carmouche was glued to her, and all Andrade could do was switch from her back to her stomach while Carmouche punched away. This went on for most of round 2 from the mount position, but Andrade was defending the choke and blocking/deflecting most of the punches, which honestly didn't have that much on them to begin with. Eventually Herb Dean stopped it, probably because he was bored of Andrade being unable to do anything but change the position she was getting punched from. Average match.
Robbie Lawler vs. Bobby Voelker R2 0:24. I've never seen Lawler be so athletically superior to an opponent. He was just in another class entirely, moving quickly, smoothly, and fluidly whereas Voelker was stiff, robotic, and slow. Lawler's timing was perfect, and was basically fighting circles around Voelker until Voelker ducked into a left high kick early in the 2nd for the KO.
Rory MacDonald vs. Jake Ellenberger 3R. Probably the worst standup fight I've ever seen! They were so hesitant, or worried, or afraid of contact, or entranced with one another they could have stared at each other all night. Joe Rogan was trying to make it sound like MacDonald was ripping the jab all night, but it was more like he controlled distance by landing about 15 of these pushing, sometimes not even close fisted things per round. It's fine if making Olympic style boxing into a math game is your idea of scintillating entertainment, but could hardly even be called fighting. MacDonald did just enough to keep Ellenberger from closing the distance and thus getting over his disadvantages in reach, movement, and footwork, so Ellenberger was only able to land 4 or 5 punches per round. MacDonald would usually wait for Ellenberger to move forward a little to land a feeble jab then slip away to the left or right, but in the end, MacDonald was content to win ugly and Ellenberger made little attempt to get into legitimate range or change anything up to stop him. Jake basically did nothing beyond a takedown so late it wouldn't be worth mentioning if there was anything else to say about his performance. MacDonald kept his ranking, but only their mom's can think the possibility of 5 rounds he and GSP of praying or pawing would be a matchup to see. MacDonald won a unanimous decision. Poor match.
Flyweight Championship: Demetrious Johnson vs. John Moraga R5 3:43. They will have to figure out a new cliché for Moraga's takedown lack of defense, as there's just too much shame in being fooled by the same shot 11 out of 11 times. Johnson aimed to take away Moraga's punching power by putting him on his back, and despite Moraga being a 2 time All American wrestler at ASU, just put on a total grappling clinic, handling him as if he were one of those clueless boxers they'd roll out in 1993. Moraga is the one with knockout power, but he was just so intimidated of Johnson's punching, that Johnson would get him with the double leg every time he dropped down for it. From there, he dismantled what little guard Moraga had, but was constantly stiffled in side, mounted crucifix, and rear mount. Johnson really didn't work ground and pound, he kept looking for the submission, generally the Kimura, but getting nowhere. He made some questionable decisions such as selling out for the Kimura when Moraga still had Johnson's right leg trapped in his half guard, but at least this kept things interesting. In any case, Johnson had top control the entire fight because if Moraga did escape and get to his feet, Johnson just threatened with the punch and hit another double leg. DJ really wore Moraga down, winning every round with total control. He could have been content to get the shutout decision, but wasn't just playing the percentages and content to win the boringest possible decision ala GSP, he was still gambling for the finish deep in the 5th, and finally Moraga ran out of willpower and succumbed to the armbar. Moraga really only had one highlight in the entire fight, busting Johnson's nose up by beating him to the right hook late in round 4. Average match.
BACK TO QUEBRADA REVIEWS


* MMA Review Copyright 2013 Quebrada *