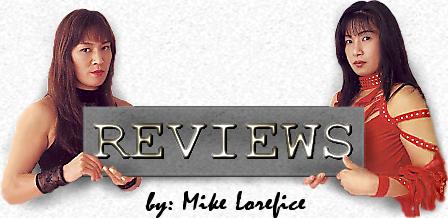 UFC on FX 7: Belfort vs. Bisping 1/19/13 Sao Paulo, Brazil Ibirapuera Arena
Khabib Nurmagomedov vs. Thiago Tavares R1 1:55. Tavares did a good job of cutting the ring off, but wasn't actually attacking. When Khabib had distance, he totally caught Tavares off guard with a leaping uppercut that Tavares never saw for the knockdown. Nurmagomedov followed to the ground, landing about 5 brutal elbows to face too many before Mirogliotta finally stopped it.
Gabriel Gonzaga vs. Ben Rothwell R2 1:01. Gonzaga started in full wrestling mode, but was mostly tiring himself out as Rothwell is a hard man to keep down. Round 1 was a grind that tired both out. Gonzaga shifted to boxing in the 2nd half of the round, repeatedly landing with the right straight. He was especially accurate when Rothwell tried to close the distance, and cut him under the left eye. Both were slower in round 2. Gonzaga landed a couple more good right straights early in the round, and after both failed on takedown attempts, took a risk with a guard pull guillotine that got the submission. Below average match.
C.B. Dolloway vs. Daniel Sarafian 3R. Sarafian was the much better striker, and given it was mainly a standup fight, should not have let this one slip away. Sarafian had the quicker hands and was the superior mover. He moved side to side then charged in with heavy combinations. Dolloway had generally poor technique, standing straight up flat footed and just showing no movement anywhere. Being so upright left him prone to getting rocked with overhand rights, and doing so little to set his punches up made it hard to capitalize on his reach advantage. Sarafian dropped Dolloway with overhand rights in each of the 1st 2 rounds, but Dolloway recovered quickly. Dolloway began to land with the left hand in round 2, mainly the jab, but also a few hooks. I still thought Sarafian was winning this round, especially with the knockdown, but Dolloway gained some momentum late so Sarafian tried to secure it with the last second takedown only to dive into an uppercut and nearly get finished on the ground to the point it's more than fair to say Sarafian was saved by the bell. Sarafian recovered somewhat in between rounds, but his movement and striking power weren't what they were in the first two rounds. Seeing Sarafian was worn down, Dolloway finally shifted to his wrestling strength, getting 2 takedowns. Sarafian did a beautiful ½ guard sweep, mounted, and tried for the rear naked choke. Had Sarafian maintained the position for the duration he would probably have won the fight, but Dolloway turned into half guard in the final 30 seconds. Sarafian did get back to his feet, but predictably takedowns and control meant more to the judges than trying to finish the fight. The split decision victory for Dolloway was fine, it's more that Sarafian was the better fighter for almost 2/3 of the fight but ultimately only did enough to win the first round. Good match.
Michael Bisping vs. Vitor Belfort R2 1:27. Bisping did nothing but move, mostly backwards. The first round was almost completely uneventful as Belfort was just looking for the one big shot, and Bisping just ran any time Vitor attacked. Belfort finally shifted to counter mode, but Bisping wasn't throwing, so that didn't go very far. Belfort won the round by landing a left high kick in the final 15 seconds then a flurry of punches. Belfort got the jab going early in round 2 then dropped Bisping with the left high kick, this time catching him full on when Bisping's hands were down, and finished on the ground. Hopefully this at least gives us a reprieve from Bisping's tedious whining that he should get a title shot despite losing when he fights someone better than Conquistador level. Below average match.
BACK TO QUEBRADA REVIEWS


* MMA Review Copyright 2013 Quebrada *