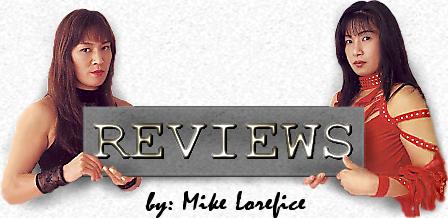 UFC 155: Dos Santos vs. Velasquez II 12/29/12
Las Vegas, NV MGM Grand Garden Arena
Derek Brunson vs. Chris Leben 3R. Leben has never been my favorite fighter, but he's also never been boring. I won't blame him for this nearly as much as Brunson, but let's just say it was not his finest moment in any regard. Brunson dominated the match with his grappling, closing the distance and either taking Leben down or working the clinch game. Brunson had a big first round just smothering Leben, but completely ran out of gas. Leben should have been able to start landing in the 2nd, which may even have been his strategy, but he too didn't have his usual energy. Leben was also shockingly devoid of power, so although he did better after the 1st, he was pretty sluggish himself and just didn't seem to have enough on his shots to hurt Brunson. Brunson was already so tired in round 2 he had a double underhook against the cage, and just let Leben go! It was becoming one of those fights that just makes you restless and frustrated. You just hoped Leben could find it in him to mount an offensive and make it a fight because Brunson was so slow and predictable the opportunity was there, but apart from a couple good left with a minute left, Leben never made any headway with any of his strikes, and even then, Brunson just took him down for the 4th time and rode it out. Brunson won a unanimous decision. Poor match.
Yushin Okami vs. Alan Belcher 3R. Vintage Yushin Okami, or in other words 15 minutes of your life you'll never get back. Joe Rogan was bragging about how much Okami's boxing his improved, but, as usual, Okami just smothered the opponent in his all control and no damage fashion. Even when he had full mount, he simply refused to try anything offensive to the point it was offensive to the audience. Okami landed a whole 20 significant strikes, but Belcher, who was the much better boxer, only landed 6. Belcher did hurt Okami with a short right in the second and put him down with the same right to start the third, but Okami would just press forward to back Belcher close to the cage and then rush him and take him down. Belcher finally countered this in the third, landing in mount, but Okami is just such a superior wrestler that before long Belcher wound up having to gamble on a standing guillotine he was too gassed to even commit to squeezing. Okami regained control and the fans were booing for the duration as he mounted, but still refused to try, well, anything. Okami won a unanimous decision. Poor match.
Tim Boetsch vs. Costa Philippou R3 2:11. Boetsch started strong. He was bigger and stronger, able to control the distance and pressure Philippou. Boetsch scored with punches then got the takedown in a strong first round, but broke his hand in the process, and wasn't as good going forward. Philippou did land the best shot of the fight in the first round, a killer uppercut that somehow Boetsch withstood. Boetsch continued to fall apart in the second, as he was cut in the middle of the forehead by an accidental headbutt. Boetsch was still winning the fight, but everything went to hell when Philippou accidentally eye gouged him. Boetsch could no longer see well enough to close the gap and complete the takedown, so he'd come up short and Philippou would take the top and land big hammerfists to further open up the cut that shouldn't have been on the forehead. After 3 or 4 repetitions of this scenario, Kim Winslow had to stop the fight because Boetsch couldn't see well enough to defend himself and the cut was leaking everywhere. You just had to feel sorry for Boetsch here because he was fighting well, but everything seemed to go against him, and none of it was really his fault. Above average match.
Joe Lauzon vs. Jim Miller 3R. A wild match where Miller exhausted himself hitting Lauzon with everything but the kitchen sink in the first round and Lauzon miraculously got stronger despite possibly setting the record for most blood lost in a UFC fight. Lefty Miller did a great job all night of scoring against orthodox Lauzon with the inside leg kick. As the fight progressed, Lauzon was getting tripped up every time Miller threw it. What was most impressive about Miller's first round onslaught though was his clinch game. He'd hold Lauzon's head with one hand and just go to town with one short elbow after another, opening up a hellacious gash down Lauzon's right eyebrow that leaked like a faucet for 13 minutes. I kept expecting the fight to be stopped because it was bleeding right into the eye, and everywhere else for that matter, but Lauzon wasn't showing outward signs of being hampered by it. Lauzon tried to put the pressure on Miller, but Miller's strinking was too accurate and Lauzon couldn't get the fight to the ground. Lauzon would get a good shot in now and then, timing Miller coming in and landing a knee. Lauzon did enough that Miller took him down to start the second, which left pools of blood all over the mat, and allowed him to get his submission game going when he reversed in the second half when Miller was looking for a D'arce choke. Lauzon slammed his way out of mission control and tried for a leg lock late, but it was totally ineffective because his hips were below the knee. Lauzon had his best round in the third because he had so much more stamina than Miller. Lauzon kept attacking, but Miller's inside leg kick was eating him up. Lauzon hurt Miller with a knee though and followed with a left hand. In the final seconds, he dove for a heel hook and tried switching into an ankle lock and choke but time expired. Lauzon may have lost the fight, but the heart and desire he showed in not only never giving up but doing better and pushing harder in each round earned him a lot of fans and respect. Miller won a unanimous 29-28 decision. Very good fight.
UFC Heavyweight Championship Match: Junior Dos Santos vs. Cain Velasquez 5R. It's rare that the fighter who wins the first match is so overwhelmed in the rematch it isn't even fair, but tonight Cain was a beast and Dos Santos was a helpless possum pinned in the corner. Cain pushed a crazy pace the entire fight, just wearing the champion down and out by forcing him to defend, defend, defend. Dos Santos just couldn't keep Cain off him, so he was just trying to stop takedowns and running away from Velasquez's charges all night. Velasquez tired Dos Santos out so quickly with the pressure that Dos Santos didn't have the energy to hold his hands up, much less land a useful combination, much less assert himself. Velasquez dropped Junior with a big overhand right in round 1 and leaned over him landing left after left. Dos Santos would get do something to improve position or even get back to his feet, but he could never escape, and moments later Cain was back to pounding on him from an even better position. I thought for sure Velasquez was going to finish him off, but once Dos Santos managed to survive the first round Cain really backed off trying to finish the fight. He continued to win every round, but more through pressure and activity, he grinded, took him down, won the scrambles, outlanded him in standup, but wasn't making a specific effort to finish the fight apart from an armbar attempt in round 2 that backfired. Dos Santos was out on his feet trying to get to his corner after the first, and didn't offer any resistance in round 2, just getting taken down time after time. Dos Santos didn't give up, he sucked it up as best as he could, but he just didn't have the conditioning to compete with Cain in this type of fight and after a few minutes of Cain's fight didn't have the ability to change it to a different style. Dos Santos landed a good shot to the body now and then, and began to move better in the third, but still didn't have any bounce in his step and didn't have the time or energy to put together more than a single shot. Cain was successful with everything he tried, landing well over half his standing strikes and takedown attempts, and just continuing to make Junior work and work and work some more. By the end of the lengthy drubbing, Dos Santos had a hideous bulbus mouse above his right eye that looked like it was going to burst at any moment. Velasquez captured the title via unanimous decision 50-45, 50-44, 50-43. Average match.
BACK TO QUEBRADA REVIEWS


* MMA Review Copyright 2013 Quebrada *