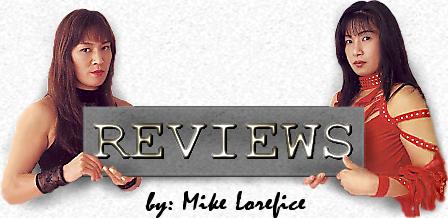 UFC The Ultimate Fighter: Team Carwin vs. Team Nelson Finale
12/15/12 Las Vegas, NV Hard Rock Hotel and Casino
Hugo Viana vs. Reuben Duran R1 4:05. I was really impressed with the way Viana exploded into his strikes. He has a unique way of jumping or sliding into his shots that allows him to close the distance quicker than perhaps any other fighter. Duran couldn't seem to adjust, and wasn't able to back out of danger in time. The result was 4 knockdowns in less than a round, most with overhand rights. Viana did a good job of feinting and working the body with right straights to set up the quick gap closing overhand shots. The ref put Duran out of his misery after two overhand right knockdowns almost in a row.
Dustin Poirier vs. Jonathan Brookins R1 4:15. Poirier is the much better technical striker, but Brookins got off to a great start by creating chaos and suckering Poirier into wild flurries. Brookins hurt Poirier at the outset, but Poirier tried to continue the wild swinging because he has more power and Brookins leaves his chin out so he figured it would favor him sooner or later. That didn't happen though, and after Poirier's takedown attempt failed, Brookins again hurt him in a crazy exchange. Poirier regrouped and settled down, turning it into a more technical and under control boxing match where he began to tag Brookins. The fight turned when Poirier landed a right straight and began to work Brookins over against the cage. Brookins tried for a desperation takedown, but had no burst and wound up just exposing his head so Poirier could put him away with a D'Arce choke. Fun match.
Pat Barry vs. Shane Del Rosario R2 0:26. This was supposed to be a huge slugfest between two of the actually interesting heavyweights, but Del Rosario looked to exploit his grappling advantage and had some decent opportunities to tap Barry out. Del Rosario had a takedown, securing back mount and working for chokes and armbars. Round 2 had some of the fireworks we were hoping for, with Barry coming out swinging. He landed a huge overhand left that sent Del Rosario stumbling backwards then followed with 3 big rights for the KO.
Colton Smith vs. Mike Ricci 3R. It's not often that you see one fighter controlling the other's back for 15 minutes, but that's a good thing! Wow, this was tedious. Ricci had a 5 inch reach advantage, but couldn't keep Smith off him much less away from him. Smith would just close the distance, take Ricci down, get rear mount, and go for the choke. Ricci did a great job of keeping Smith from flattening him out and defending his neck, but basically had no offense the entire fight apart from a final minute hope spot where he turned to the top, took Smith's back, and went for an armbar. The only really notable thing about the match is Steve Mazzagatti managed to daydream through Smith kicking Ricci in the balls despite it being right between the wickets, and this arguably cost Ricci the 2nd round because he was taken down while hopping around begging Mazzagatti or Smith to acknowledge the foul. Smith won a unanimous decision. Below average match.
Matt Mitrione vs. Roy Nelson R1 2:58. I thought Mitrione would be able to utilize his footwork, movement, and 9 inch reach advantage, but Big Country just took his shots and pounded him. Mitrione tried to accentuate the reach advantage with kicks, and put a lot of powerful high kicks onto Nelson's arms, reddening them. The problem is he wasn't moving at all, so Nelson would subsequently charge forward with punches, and Mitrione wasn't able to defend those or counter back. Mitrione stopped Nelson from taking him down, which seemed to be Country's original strategy, but after that Nelson began landing solid shots so it didn't matter. The finish came when Nelson threw a right uppercut just after Mitrione threw a left, and followed this powerful shot with a left hook and overhand right to drop him then dropped a few punches down for the stoppage.
BACK TO QUEBRADA REVIEWS


* MMA Review Copyright 2012 Quebrada *