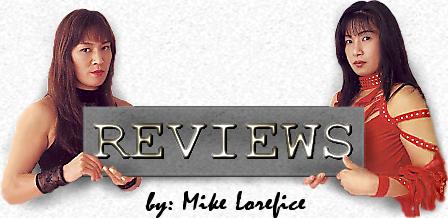 UFC on FX 6: Sotiropoulos vs. Pearson 12/14/12
Gold Coast, Aus Gold Coast Convention & Exhibition Centre
Brendan Loughnane vs. Mike Wilkinson 3R. This was one of those fights where I think the judges were somehow suckered into siding with overmatched fighter simply because he was more aggressive. I'm sure they were impressed by how hard Wilkinson hit, the problem is he was mostly missing and getting countered. Wilkinson was certainly the more imposing puncher, but was clearly overmatched when it came to technique, movement, and stamina. Loughnane had the reach advantage to boot, and was doing well staying on the outside and scoring with low kicks. Wilkinson quickly understood he had no chance unless he could close the distance, but wasn't very successful in accomplishing his goal of taking Loughnane down. Wilkinson was able to punch his way in and get his lone takedown of the fight in round 1, but it didn't lead to anything and he was obviously fatigued already, allowing Loughnane to take over again on the outside and win the round. Loughnane had a nasty left inside leg kick that was eroding Wilkinson's conditioning and mobility and did a good job of mixing his other kicks in, landing side kicks and going for high kicks but never landing one flush. Wilkinson got his second wind to start the middle round, and from here was sporadically able to come forward winging big right hands, but was totally in the mode of Leonard Garcia with bursts of energy that caused him to fade badly. It made for an exciting fight, and some of them even landed, but Loughnane was fine with slipping into counter mode because he would retreat then stop and land a big knee or punch. All this movement favored Loughnane because he had more stamina and better footwork, and he was not only the one landing more shots, but also connecting at a far higher percentage. Wilkinson was cut over the right eye, but Loughnane's nose was bloodied, and it was looking like the war it was in the third as both were leaking all over. There was a big flurry at the finish with both men trying to make a statement as the fight was close enough. I felt like since Wilkinson couldn't take Loughnane down and was outstruck 75 significant strikes to 54, and was consistently outmoved and outmanuevered, there was no way Loughnane didn't at least win 2 rounds, but somehow Wilkinson got a unanimous decision. Good fight that was much better than the Cody Donovan vs. Nick Penner match that inexplicably won Fight of the Night.
Hector Lombard vs. Rousimar Palhares R1 3:38. Lombard is a beast when you can't keep him off you. He just put too much pressure on Palhares, who never had any opportunity to get his ground game going. Palhares tried to keep him away with low kicks, but Lombard kept coming forward with big right hooks. Lombard was trying to use the right to set up the left, but the rights alone were backing Palhares into the cage where Lombard could then pick him apart. Lombard dropped Palhares with a left to the body then the head, cutting him outside the right eye. He contemplated the ground game, but let Palhares up and backed him into the cage again. Another flurry was more than Palhares could withstand, with Lombard landing a big left hook, overhand right, and left uppercut to drop him, leading to the stoppage. Above average match.
UFC The Smashes Lightweight Final: Norman Parke vs. Colin Fletcher 3R. Parke comprehensively outmaneuevered Fletcher all night, taking him down at will. Parke didn't have a great ground offense, but was in total control and was able to try a rear naked choke and get the mount. Fletcher had an 8 inch reach advantage, but was never able to use it. When he tried to clinch, Parke just took him down. Fletcher never established any distance, so Parke was always in range, land his leg kicks if not his left hooks. Parke was the more active of the two in standup, throwing in combination. Fletcher mainly kicked until the final half of the third round, where it was desperation time so he managed to open up despite having a slight limp and a cut above the left eye. Fletcher did enough late to wake the crowd up and win the third round on 1 judges card. Parke won a unanimous decision. Average match.
UFC The Smashes Welterweight Final: Robert Whittaker vs. Bradley Scott 3R. Action backed back and forth standup fight. Whittaker had the speed and movement while Scott had the technique and timing. Scott was more active, but Whittaker had big flurries. Scott was the aggressor, which suited both of them, though Whittaker landed at least something every time he exploded forward so I thought he should have done it more, though his stamina was in question. Whittaker didn't use a jab and really seemed to want Scott to come at him so he could throw 1-2-1 combos. Whittaker backed Scott all the way across the ring with a first round flurry, knocking Scott down with a left and trying to finish on the ground but Scott was right back to his feet. Scott threw good combos as well, using the left to set up the big right hand. Scott was the better wrestler, but only managed one brief takedown, though it still led to him winning the 2nd round. Whittaker threw a ton of standing elbows in the 3rd, eventually cutting Scott in the middle of the forehead. The crowd was going nuts anytime Whittaker attacked in this round, really doing their best to urge the Australian on to victory. You figured he'd get the decision if it was close, but it was certainly warranted as he took the first and third rounds. Best match of the night. Good match.
George Sotiropoulos vs. Ross Pearson R3 0:41. Pearson's striking was overwhelming. Sotiropoulos was only trying to land a single jab then circle away from Pearson's huge left hand, and he was still getting tagged regularly! Pearson had Sotiropoulos down in all three rounds. It looked like he might finish inside of 2 minutes as Sotiropoulos was badly wobbled from two big right hands early, but Sotiropoulos was able to close the distance and tie Pearson up so he could recover. That said, Sotiropoulos was still woozy after Pearson broke free and began throwing more rights. Pearson also put Sotiropoulos down with a low kick and by countering a left straight with a left hook. Sotiropoulos had a takedown at the end of round 1 and in round 2 knocked Pearson backwards with a perfectly timed a jab when Pearson was coming in, but his moments were few and far between. Pearson landed a left hook to start the third that more or less put Sotiropoulos down then finished him off 30 seconds later with a right hook-left straight-left body hook combo. It was never dull, but too one-sided to get that excited about. Above average match.
BACK TO QUEBRADA REVIEWS


* MMA Review Copyright 2012 Quebrada *