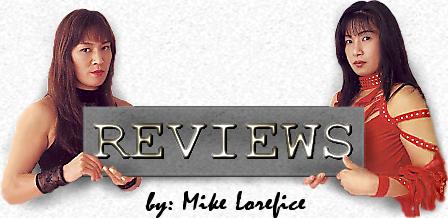 UFC on Fox 5: Henderson vs. Diaz 12/8/12 Seattle, WA KeyArena
Daron Cruickshank vs. Henry Martinez R2 2:57. A jobber match pitting skilled kickboxer vs. punching bag brawler that yielded some pretty spectacular action from Cruickshank. One-sided that was a great showcase for Cruickshank's flashy but technical style. Cruickshank pretty much landed at will, showing great technique but also being flashy and stylish as a kind of taekwondo version of Cung Le. He used the middle kick as a more damaging distance keeper than the pushy front kick, and built his high and low kicks off this bread and butter strike. Martinez tried to brawl and make it ugly, but basically his claim to fame was his ability to take a punch, and the one thing you could say about him is he was unwilling (or perhaps too dumb) to give up. Cruickshank backed Martinez into the cage with kicks and then unload with kicks and knees early. I thought the fight could be stopped there as Martinez was basically just being held up by the octagon. Cruickshank landed a high kick, jumping knee, big punch, and so on but couldn't put Martinez down. He kept on him with the punishing middle kicks, and was just putting on a kicking clinic including the Andy Hug spinning heel kick to the calf. Martinez finally walked into a high kick for the knockout because he was so used to getting kicked in the midsection he automatically defended that area when he saw Cruickshank turn his hip. Good match.
Matt Brown vs. Mike Swick R2 2:31 Vintage Matt Brown, winning another war of attrition. He gassed Swick with his high pace, relentless attacking style. Both started out aggressive, but were coming up short on their punches. Brown took over with a takedown and a D'Arce choke. Swick eventually popped his head out, but Brown never allowed him to take the offensive, controlling his wrists en route to two triangle attempts. The second was lengthy, but Swick was on his side and locked Brown's upper body with his legs. Brown put a good flurry on Swick against the cage at the end of the round, and continued to dominate the inside standup game in round 2, landing regularly with elbows and knees from the clinch as Swick burned himself out trying for the takedown. Swick tired or damaged to the point of being wobbly before he missed a big right hook and was taken out with Brown's right/left/right punch counter. Above average match.
Rory MacDonald vs. BJ Penn 3R. You already know that BJ has never wanted to train hard or cut weight and has long been short on stamina and never beaten anyone above 155 pounds other than Matt Hughes. These problems were all contributing to his typical demise tonight, but McDonald is the real deal and this was simply the younger fighter having too much skill, diversity, and movement for BJ. MacDonald's size and strength advantages certainly helped, as he looked a full two weight classes larger than the Hawaiian, but it was more that he kept a high pace and utilized his reach, conditioning, and variety to just pick Penn apart. He scored from the outside, closed the distance and scored without taking counterfire. MacDonald did a great job of working the body, digging in the body uppercuts, and he did a nice job of not simply jabbing to score but to open up his combinations. MacDonald kept Penn guessing, and kept him on the defensive. Keep in mind McDonald standing toe-to-toe with him was what Penn wanted, but BJ was way too flatfooted, and all too often seemed perplexed as to what to do when McDonald was in front of him. Penn was wobbled early, and was fading fast. I wasn't sure he was going to last the first round after MacDonald rocked him with a short left elbow, and Herb Dean nearly stopped it in the second after a good middle kick and some combos against the cage. Penn was just a sitting duck all too often, letting MacDonald take it too him against the cage. Round 2 was mainly target practice, a 10-8 round for MacDonald on 2 scorecards. Penn is still one tough guy, and even though you think he's going to get finished, he manages to stay on his feet and take more punishment. He may have been slow and he may not have been attacking, but somehow he was still there after 15 minutes, for what that was worth. MacDonald outlanded Penn 116-24 en route to a unanimous decision. Above average match.
Mauricio "Shogun" Rua vs. Alexander Gustafsson 3R. Another Shogun war. Another passing of the guard match as the 25-year-old beat the '00's superstar. Rua made a good showing despite the final scorecards, but he's just not quite the athlete and lacks the explosion of the elite fighters. It's also extremely hard to deal with 6' 5" light heavyweight. Gustafsson could score from the outside, but his big damage was with clinch knees. Shogun just threw caution to the wind and made it a big brawl, closing the distance and winging huge overhand rights. It was a fan friendly fight with Rua not seeming to care at all if he got hit coming in and coming out, and usually did. Shogun was going to throw full force and let the chips fall where they may. Both men were battering each other, but Gustafsson had the better technique as well as just physically not having to do nearly as much to score. I thought Gustafsson had an early knockdown, but actually Shogun just slipped after missing a right low kick and scrambling to try to evade Gustafsson's right hand counter. Gustafsson pounced though and landed a few decent shots before Rua hit a leg lock out of a sweep attempt and took Gustafsson's back when he stood out. Rua put Gustafsson down countering a right low kick with an overhand right, but couldn't keep him down and began to get marked up on his feet, particularly bleeding from the nose from Gustafsson's knees. Rua had the advantage with low kicks, but otherwise it was mostly Gustafsson scoring by using Rua's aggression and predictability against him. Gustafsson began taking Shogun down in the 2nd, and had 6 takedowns to 1 overall in the fight. Shogun slowed in the third from the combination of damage and lack of stamina, so this round was less competitive. Gustafsson hurt Shogun midway through the third with a body punch and followed with some good knees. Gustafsson also had a front kick to the face. Gustafsson won a unanimous decision, taking every round including a 10-8 on 1 scorecard. Very good match.
UFC Lightweight Championship Match: Benson Henderson vs. Nate Diaz 5R. Henderson had a brilliant gameplan to negate Diaz's 6 inch reach advantage and executed it to perfection. Diaz has rarely landed so few punches in a single round, much less an entire fight. He was completely shutout to the point of getting outstruck 124-30. To add insult to injury, Diaz was also totally dominated on the ground, getting taken down 8 times! Henderson was never there for Diaz to hit. He circled left or backed sideways, stopping to land a kick to the calf then closing the distance and put Diaz on his back with a leg pick. Henderson's leg kicks were slowing Diaz down and limiting his mobility. He was also jabbing the knee, and once he got Diaz needing to defend this, he faked low and knocked him down with an overhand left that cut and swelled Diaz right eye. Henderson also dropped Diaz late in the third with a right hook. On the ground, Henderson tried to further gas Diaz by targeting his ground and pound to the body. Diaz has never taken this kind of beating, and certainly never given out so little in return. It was a total whitewash with Diaz trying some leg locks on the ground but really not even being competitive in any round. I was truly shocked at how dominant Henderson was. He even won this so easily one judge even had it 50-43. Above average match.
BACK TO QUEBRADA REVIEWS


* MMA Review Copyright 2012 Quebrada *