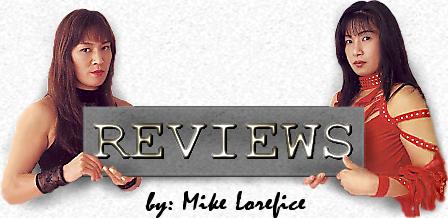 UFC 154: St-Pierre vs. Condit 11/17/12 Montreal, Que Canada Bell Centre
Pablo Garza vs. Mark Hominick 3R. A big fight to stay in the UFC as Hominick hasn't won since going 5 rounds in his title challenge against Jose Aldo at UFC 129 4/30/11, and Garza has lost two in a row. Hominick has 2 fight of the nights in those 3 losses, and this certainly started at that level, so if UFC has any brains they'll keep him around win or lose. The first round was one of the most exciting of the year with great back and forth action that in the second half was hard to even keep up with. Hominick, arguably the slightly better standup fighter, was giving up 4 1/2" in reach, so he tried to come forward and pressure Garza all round. Garza was doing a great job of picking him apart with accurate counter punches early, but Hominick landed a couple good shots midway through the round to stun Garza. Garza went for the takedown, got reversed, but had an armbar attempt from his back. Hominick landed some good ground and pound after escaping, but it was back on their feet where he did his damage, dropping Garza with a body uppercut that appeared to be below the belt. Hominick flurried on the ground and you felt he had a real chance to finish, but Garza not only got up, but cut Hominick above and below the left eye with a right hand. Garza continued on the offensive until the round ended, landing some good shots with Hominick against the cage. Garza thought he won the round, but it was tough to call as Hominick came closer to winning the fight. It didn't wind up mattering though as Garza was able to take Hominick down in the subsequent two rounds and bully him with short shots across the face that further opened the existing cuts as well as created a new one under the right eye. Hominick finally pushed Garza off late in the third, but Garza went right back to the takedown and Hominick's omoplata failed, pretty much sealing the deal for Garza. Garza won a unanimous decision. Good match.
Rafael Dos Anjos vs. Mark Bocek 3R. A give me a title shot performance from Dos Anjos. Just a comprehensive dissection where Dos Anjos stuffed all 11 of Bocek's takedowns and in turn took Bocek down whenever he felt like it. In round 1, Dos Anjos had his way in standup, moving so much more fluidly and scoring with kicks and knees whereas Bocek really only had punches. The difference in their footwork was enormous. In round 2, Dos Anjos continued to stuff Bocek's takedowns, but started using Bocek's momentum and aggression against him, spinning him, and taking him down, perhaps cracking him in the face first for good measure. After 4 takedowns in round 2, Dos Anjos had the fight sealed, but one of the most impressive things about his performance is he kept upping the pace on the always hard working Bocek, and didn't seem to even begin to slow down until the final minute, but that may have been as much easing up due to lack of competition as anything. Bocek's face looked pretty bad by the end, with a bloody nose and cuts around the eyes, the left one badly swollen. Dos Anjos won a unanimous 30-27 decision. Above average match.
Francis Carmont vs. Tom Lawlor 3R. A horrible fight with an even worse hometown decision that was heavily booed anyway. Lawlor made it ugly, punching his way in and grinding away in the clinch game. Lawlor wasn't the better standup fighter, but at least he was trying to make something happen, and was eventually able to get the fight to the ground, ending the first two rounds with arm in guillotines, albeit ones that weren't truly threatening. Carmont was all bound up and just fought not to lose. He had the big reach advantage, but didn't use it. He kept setting up the right hand, but never let it, or anything else fly. All he did was push with some distance keeping kicks, and even then, he actually only landed a few more kicks than Lawlor. To me he had no real strategy and wasn't being aggressive at all, so even if Lawlor didn't have a ton of success either, you have to give it to him for at least working and trying. I had it 30-27 Lawlor, and I was rooting for Carmont. Somehow Carmont, did I mention he fights out of Quebec, won a 29-28 split decision. Poor match.
Martin Kampmann vs. Johnny Hendricks R1 0:46. I thought this might be the best fight on the card, but Hendricks is so powerful Kampmann simply couldn't withstand his punch. Hendricks tried his new combination early, perhaps grazing with a short right hook but then covering a ton of ground with a left straight followup that Kampmann never saw. Kampmann was propelled to the canvas with his head bouncing hard, and the fight was stopped at the first punch on the ground.
UFC Welterweight Championship Unification Match: Georges St-Pierre vs. Carlos Condit 5R. GSP hasn't lost anything despite the 19-month layoff to recover from surgery on his right ACL. His ground game was as dominant as ever, taking Condit down round after round and busting him up with elbows. The entire right side of Condit's face was covered in blood. Condit was certainly a formidable opponent, but it's so hard to fight GSP because even if you feel you have a standup advantage as Condit certainly did, it's hard to open up knowing St-Pierre is going to counter with a takedown attempt, and likely be elbowing away for the duration of the round. Condit was tentative during the first 7 minutes, but started to go for it after that, which mostly resulted in exactly what he feared. Condit's ground defense was strong, but it just took the one big elbow at the end of round 1 after a whole round of good bottom defense to busted him open above the right eye, and GSP targeted the cut whenever possible. Despite all the adversity, it was Condit who came closest to winning the fight. Early in the third, he landed a left hook and missed with a right, but leveled GSP with a left high kick he never saw, immediately mousing GSP's forehead. Condit pounced on St-Pierre and went all out for the victory, but was arguably too aggressive as he pulled out after GSP secured guard, and before he could try a guard pass punch GSP stood. GSP came back with 2 takedowns and controlled the rest of the round, but it was beyond ludicrous that two judges gave the Canadian this round as riding time doesn't come close to outdoing a near knockout blow and a good follow-up flurry. In any case, as GSP outwrestled Condit in each and every round, scoring was purely incidental. It was an interesting fight that you never thought Condit was out of, but he wasn't even close to winning any round but the third on the scorecards. GSP won a unanimous decision 49-46, 50-45, & 50-45 to surpass Matt Hughes with a record 10th defense of the Welterweight title. Good match.
BACK TO QUEBRADA REVIEWS


* MMA Review Copyright 2012 Quebrada *