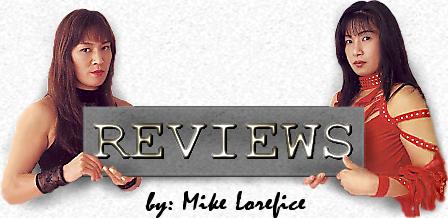 UFC on Fuel 6: Franklin vs. Le 11/10/12 Macao, China Cotai Arena
Takeya Mizugaki vs. Jeff Hoagland 3R. Mizugaki wanted to take Hoagland down and work ground and pound and Hoagland wanted to work submissions, so their strategies theoretically played into each others hands. Hoagland worked an open guard trying for a triangle, armbar, and even a head an arm choke when Mizugaki missed a punch, but in general, this just played into Mizugaki's hands. Mizugaki was able to posture up and just blast away with ferocious shots all night. Hoagland was in with a chance for the submission in the first, but after that he was mainly just taking punishment and getting further behind on the scorecards, so it was surprising he pulled guard early in the 3rd, though I guess by then he figured his only chance was to get the submission. Mizugaki busted him open horribly with a short elbow above the last eye in the final minute. I didn't get why one judge scored it 30-25, but it was certainly an extremely clearcut unanimous decision win for Mizugaki. Above average match.
Jon Tuck vs. Tiequan Zhang 3R. Exciting back and forth fight. The first round had some of the best transitioning on the ground I've seen in the UFC in a long time. The fans went nuts that Zhang got the takedown, but Tuck rolled him into an armbar and would have had the submission if Zhang didn't manage an odd head and arm scissor counter. Zhang went right into an inverted triangle, but Tuck escaped, took his back, and tried for the first of many rear naked chokes. Zhang was always able to protect his neck though, usually by keeping one of Tuck's arms under his armpit. Tuck was generally in control on the ground, and did a great job of taking the positions he wanted, but Zhang countered him at every turn. Zhang really began to tire in the 2nd from all the pressure Tuck was applying, and Tuck's size advantage helped in this regard as well. Tuck won the first two rounds on the ground in my opinion, and Zhang was spitting a lot of blood in between rounds and breathing heavily throughout the third. However, Zhang managed to keep the fight in standup in the 3rd, and landed some good shots. He seemed to lack the energy to really follow them up and apply the pressure necessary to finish, and it didn't help that he was literally readjusting his mouthpiece between punches, but he hurt Tuck a couple times in the finale. Tuck would come right back though, for instance with a jumping knee after Zhang landed the best shot of the fight, so perhaps Zhang thought he was in better shape than he really was, or knew he couldn't be too aggressive because Tuck still had the ability to do big damage. In any case, this was definitely a Zhang round, and I worried he might get the decision due to the Bisping factor of being at home, but one judge actually gave Tuck all 3 rounds which I found peculiar to say the least. Good match.
Takanori Gomi vs. Mac Danzig 3R. Gomi gave his best performance in the UFC, showing more stamina, cardio, and volume than we've seen from him since his PRIDE days. It was the difference in a very close fight, as it kept Danzig from being able to bully him and allowed The Fireball Kid to win every round in standup. Danzig was certainly very competitive in standup though, and had takedowns in round 1 & 2 to potentially sucker the judges into giving him the rounds. The one in round one was with 10 or 15 seconds left, so it shouldn't have been a factor, but that was Danzig's best round on his feet as he was coming forward the whole time. Gomi didn't allow Danzig to be the aggressor after round 1, taking Mac out of his comfort zone even though Gomi was doing fine in the first, outstriking Danzig by countering him. In round 2, Gomi pushed forward and Danzig wasn't doing a good job of backing out of trouble. Gomi was tagging him in the nose with the left jab at will, and landing some good power shots as well. However, Danzig hit a double leg with 90 seconds left and kept it on the ground, working for a guillotine. Gomi had more volume throughout the fight and was the fresher fighter both at the start and the finish of round 3, which would surprise many. He followed a punch combo with a takedown to start the third, and worked for submissions, but they countered each other back and forth before finishing with some aggressive standup. Gomi won a split decision. Good match that won Fight of the Night.
Dong Hyun Kim vs. Paulo Thiago 3R. Kim has the grappling skills, strength, and cardio to close the distance immediately and stay on you the entire fight. Thaigo defended Kim's judo throws and submissions, but couldn't keep him off of him for a minute. Kim had back control for the majority of the fight, so he got some punches in that Thiago couldn't defend, likely increasing his already division record connect percentage, but mainly he was just controlling and hoping for a rear naked choke that never came. Thiago was forced to defend the entire fight apart from perhaps working for a Kimura from the bottom for about half the second round. This fight was pretty dull and tedious. Kim won a unanimous decision even getting 30-26 from a judge. Below average match.
Thiago Silva vs. Stanislav Nedkov 3R. Silva had the size and reach advantage and wanted to slow Nedkov down with leg kicks, but mainly allowed Nedkov to make him small for the first two rounds. Nedkov would just come forward and Silva would back away straight into the cage, which is exactly where Nedkov wanted him. Nedkov tied him up and worked the clinch game, but wasted a ton of energy in failing to score takedowns. Still, Nedkov won the first two rounds of this ugly grinding brawl through octagon control. Nedkov did finally hurt Silva late in the second, dropping him with an overhand right counter and working him over on the ground briefly until the bell. I thought Nedkov would come out strong in the third, but he was instead under the delusion that he could have more of that success if he simply led with overhand rights. Silva avoided or countered them all, and Nedkov seemed demoralized and just kind of ran out of gas. Silva did land some decent counters, and finally a short right that wasn't that great but Nedkov walked into it, leading to Nedkov turning and walking away. Silva then took Nedkov down and won with the head and arm choke. Below average match.
Cung Le vs. Rich Franklin R1 2:17. Le normally starts fast and kicks himself out, so it wasn't encouraging to see him doing nothing in the first few minutes, especially since this was a 5 rounder. Franklin is a lefty and has a 6 inch reach advantage, which isn't what Cung is used to, and Le was also coming off a foot injury. Franklin was looking solid, but suddenly Le countered a low kick with a picture perfect overhand right that spun Franklin and sent him crashing to the canvas face first for one of the best knockouts of the year.
BACK TO QUEBRADA REVIEWS


* MMA Review Copyright 2012 Quebrada *