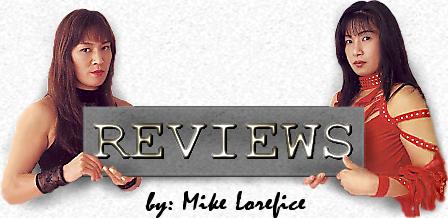 UFC 153: Silva vs. Bonnar 10/13/12 Rio de Janeiro, BR HSBC Arena
Rony Jason vs. Sam Sicilia R2 4:16. Big time brawl where they threw everything just about as hard as they could, stunning the opponent with anything that landed flush. The defense and technique was somewhat lacking, but the aggression, power, and ability to just shake off a big shot and land one of their own made for an entertaining slugfest. Sicilia fought a very predictable bull style, charging forward with head and hands low and winging power punches. Jason had better defense, not only keeping his hands where they belonged rather than at his waist, but having better reflexes that allowed him to duck and weave punches. Both fighters were mainly looking to punch, but did a nice job of working the body, particularly in round 2. Again, it was Jason who showed more diversity in his striking, hurting Sicilia with a jumping knee followed by a good left hook. Sicilia really didn't seem to care if he got hit. It was hard to tell if he even noticed that he was cracked, for instance taking a big elbow while shooting in for the takedown, but still finishing it off. Sicilia tended to be the aggressor, but Jason was more apt to connect with a big shot if he got a combination off because he had more diversity and his opponent had less defense. The finish came when Jason caught a rare right middle kick and dropped Sicilia with a right hand counter then flurried on the mat for the stoppage. Good match.
Demian Maia vs. Rick Story R1 2:30. Maia got a quick takedown and used punches to advance position, sneaking around the back and setting up the rear naked choke. Story tucked his chin, so Maia shifted to a neck lock, leading to a gory movie scene where blood splurted out of both of Story's nostrils before he was forced to tap.
Wagner Prado vs. Phil Davis R2 4:29. Total domination by Davis. Obviously Davis had the huge wrestling advantage, but we are starting to see a legitimate striker and submission fighter to go along with his grappling. Davis was also too quick and strong for Prado, and especially had too much cardio. Early on, Davis used standup offense and defense to set up the takedown, but as Prado proved unable to defend, Davis stopped caring about the setup and just closed the distance and dropped Prado. Davis kept a high pace both on his feet and on the ground, using punches and looking to advance his position and apply submissions. Prado survived an arm triangle in the second, but Davis soon took him out with an Anaconda choke. Average match.
Jon Fitch vs. Erick Silva 3R. Jon Fitch aiming for Fight of the Night? I couldn't help by laugh my ass off. Granted, Silva is an entertaining fighter who has no regard for the opposition and just tries to do his thing no matter the cost, but still, this is Jon Fitch, king of lay and pray, yet somehow it came true. The difference here is it was Jon Fitch in need of money, actually throwing punches when he got the takedown beyond the minimum to prevent the standup, and even taking chances, risking control for the opportunity to hit a submission. I have to say, this amazingly was a good fight, albeit an annoying one because Fitch could fight like this all the time if the UFC didn't allow him to get away with doing absolutely nothing once he quickly got the fight to the ground. Silva utilized a karate stance and was rightfully showing no respect for Fitch's standup, but throwing wild kicks and looking for spinning strikes isn't a great strategy against a guy who is just sitting back waiting for the opening to take you down. Silva's risky techniques got what they deserved, and he was fighting from behind most of the match. Silva did land a good overhand right in the first, but otherwise was comprehensively outwrestled as expected. Fitch had a standing rear mount, and actually tried a standing arm triangle. Silva did much better in the second, sweeping Fitch's leg during a scramble, taking his back, and sloppily trying for a crucifix but nearly getting taken down. Silva was able to regain back control and had a strong rear naked choke attempt that Fitch typically managed to survive. Fitch even came back with a late armbar attempt, but didn't control Silva's hand, so once Silva set his hand position to alleviate pressure, Fitch was no longer pulling against the joint. Fitch was actually trying to pump the crowd up before the third round. Silva was gassed after his choke attempt failed in the second, and came out weakly, getting taken down quickly and pounded on. Fitch gambled for a submission, but lost control and Silva had a sloppy arm in guillotine attempt that he quickly had to release. Silva was totally spent, and Fitch worked him over for the rest of the round with punches from rear and full mount. Fitch wasn't punching very hard, and his arms were more or less dead, but the ref almost had to stop it for lack of resistance as Silva literally spent half the round covering. Fitch was going to win the decision, but still really wanted the finish his first fight in 5 years. However, he was too tired, as actual activity on the ground has a way of doing that even to the better conditioned fighters. Fitch won a unanimous decision, and his first Fight of the Night. Good match, amazingly.
Glover Teixeira vs. Fabio Maldonado 2R. Unbelievable fight as Teixeira dropped Maldonado almost immediately with a right hook and seemed poised to buzzsaw him, but somehow Maldonado kept hanging in there beyond logic, beyond reason, beyond belief. Teixeira absolutely brutalized Maldonado on the mount with huge elbows and punches, but Maldonado just refused to give up. Teixeira hit his favorite arm triangle, but Maldonado somehow managed to use the answering the phone technique to stop it. Teixeira went back to bludgeoning him, and you were just hoping for the fight to be stopped for Maldonado's sake because it was already obvious he wasn't going to surrender, but miraculously Maldonado not only got back to his feet, but managed to hurt Teixeira with a left hook and follow with two more good lefts despite barely even being able to stand himself. Even after nearly scoring the crazy upset, Maldonado was still so wobbly he could hardly stand. Teixeira took Maldonado down to start round 2, but Maldonado was back up and jabbing away from muscle memory of his old boxing days. Teixeira hit another takedown though, and continued to punch himself out on Maldonado's head. The fight could have been stopped by the ref on numerous occasions during the first or second round, and was nearly stopped by the doctor in the middle of the second, but Maldonado talked him out of it. Finally, after the second round, the doctor stopped it and wouldn't allow Maldonado to change his mind. Teixeira said he executed his gameplan and Maldonado was simply "not human" to be able to withstand that kind of punishment for so long. Teixeira looked great, but the fight kind of made you want to see more of Maldonado just because he proved himself to be a true warrior or an insane lunatic. Good match.
Antonio Rodrigo Nogueira vs. Dave Herman R2 4:31. Nogueira finally returned from his broken arm against Frank Mir at UFC 140 12/10/11, sporting a plate and 16 screws in the arm. Herman is a wrestler with improving standup who took the first round against Stefan Struve on UFC on Fuel 1 2/15/12 by pressuring him and making him look small. I'd still give Nogueira a definitive boxing advantage, but Minotauro really wanted to be the first to submit Herman because Herman claims Jiu Jitsu doesn't work on him. Nonetheless, this presented a potential problem for Nogueira because wrestling, working the clinch game, and especially utilizing the wizard puts a lot of strain on the repaired arm, and this is what was giving Nogueira problems in his attempt to make his return to the octagon. Nogueira worked the clinch game, but wasn't having much luck getting Herman down in the first, and looked tired in between rounds. The first round was decent, but the second round was quite good with Nogueira dropping Herman early with a big left out of a punch combo, taking side mount, and working for the Americana. Herman had a chance to slide Nogueira off his back, but Nogueira rolled into an armbar, only to lose the position and have Herman stand. They exchanged takedowns, but Nogueira was much more opportunistic, transitioning to mount and hitting an armbar. Herman seemed safe, but added pressure when he rolled to his stomach, allowing Nogueira to readjust and bring him back to his back for the finish. Nogueira said he's sure Herman does practice Jiu Jitsu because he knows how to defend himself. Good match.
Anderson Silva vs. Stephan Bonnar R1 4:40. I like the American Psycho as much as the next guy, but I think Christian Bale would have had about as much chance of beating Anderson Silva as Stephan Bonnar, which is to say, just slightly above zero. The mismatch was such that Silva basically wasn't trying early on, seemingly to prevent it from being a 20 second main event the audience would feel cheated by. Bonnar closed the distance and worked the clinch game, trying to make it an ugly brawl. Silva took no punishment and got free then stood against the cage flatfooted allowing Bonnar to take his best shots, perhaps because people said Bonnar's only chance was if Silva stood in front of him and didn't move. What was amazing is Silva's reflexes and upper body movement are such that Bonnar still couldn't really hit him! I mean, he grazed a few times, but the shots rolled off Silva and meanwhile Silva landed perfect precision short shots when he felt like it. Silva finally started fighting, tripping Bonnar up and landing a huge knee to the midsection when Bonnar got up that buckled him into fetal position on the canvas. Silva then stood over Stephan and landed a few shots to finish things off. It's always great to see Anderson fight, but this was more like a light hearted exhibition than anything else.
BACK TO QUEBRADA REVIEWS


* MMA Review Copyright 2012 Quebrada *