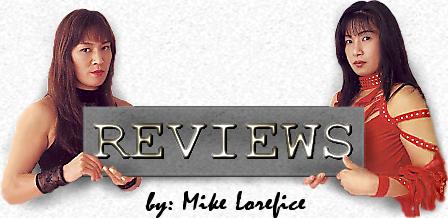 UFC on FX 5: Browne vs. Bigfoot 10/5/12 Minneapolis, MN Target Center
Diego Nunes vs. Bart Palaszewski 3R. Nunes has been criticized for being too conservative, but it was three rounds of all out aggression tonight. He kept the heat on Bart from bell to bell, winging bombs, but striking with some technique and diversity and not tiring out in 2 minutes like Leonard Garcia. Nunes was too fast for Bart, and was often able to close the distance and clock him with overhand rights since Bart keeps his hands at his chest. Nunes cut Bart with a couple big right hands at the opening bell, but Bart dropped into a guillotine then switched to a triangle. Nunes landed big elbows after escaping and, once they were back on their feet, dropped Bart with an overhand right. In the second, Nunes landed a spinning backfist and tripped Bart up. Bart was just allowing Nunes to dictate everything in the first two rounds, but finally began to initiate in the third after stunning Diego with a left hook counter early on. Bart got aggressive because Nunes was wobbly, but Nunes weathered the storm, and Bart went back into his shell, allowing Nunes to settle back into his routine of coming forward and throwing haymakers. Nunes was slow and groggy, and mainly just missing, but he had 2 rounds in his pocket so the urgency to finish needed to be on Bart. Nunes finally regained his senses in the final 30 seconds and stunned Bart with a partially blocked spinning heel kick then dropped him with an overhand right just before time expired. The knockdown was enough to take the round back on some scorecards, but either way the unanimous decision was easily Nunes'. Good match that won Fight of the Night.
Aaron Simpson vs. Mike Pierce R2 0:29. Pierce wanted to be the wrestler that utilized his wrestling, but Simpson had an excellent first round because he was winning the clinch game, apart from an early judo throw by Pierce, and generally outmaneuevering Pierce. Simpson dropped a chasing, circling, kinda stumbling Pierce with a right then beat him up with punches and knees when Pierce refused to give up on his single leg. Simpson stunned Pierce again with his punches, had a big slam, and nearly choked Pierce out near the end of the round. I thought Simpson was going to finish late in the first, even before he had the choke attempt, and wasn't giving Pierce much chance going forward. Pierce shocked me though ducking a right hook early in round 2 and countering with a short right as Simpson's momentum continued to carry him forward. The punch snapped Simpson's neck back and had him out on the canvas for a while after the fight. Good match.
Josh Neer vs. Justin Edwards R1 0:45. They jockeyed for position then Edwards dropped into an arm in guillotine and Neer went limp.
John Dodson vs. Jussier Formiga R2 4:35. I was looking forward to a flyweight fight to determine the first challenger, but I'm not sure this counts since Formiga decided to just hop backwards every time Dodson tried to initiate. Formiga kept things at such a distance even when he wasn't just running that he had no chance of hitting his takedown attempts, so the first round was a complete non entity that had the rednecks were booing regularly. Formiga eventually came forward before jumping back, so Dodson shifted into counter mode and eventually Formiga walked into a left hook. Dodson gained some momentum, and put together a left body hook right to the back and left to the face combo for the knockout. Poor match.
Jake Ellenberger vs. Jay Heiron 3R. Another fight that just didn't come off. They feinted and faked, but didn't connect very often. Heiron had the reach advantage, but didn't seem able to utilize it apart from some kicks that were mostly blocked. Ellenberger showed some great takedown defense even hoping over Heiron's attempt to finish a single leg by sweeping the other leg, and hit a couple double leg takedowns of his own, busting Heiron's nose up in the 2nd with a short elbow. Ellenberger clearly won round 2, but the other two rounds were too uneventful to care about. Ellenberger won a unanimous decision 29-28. Below average match.
Antonio Silva vs. Travis Browne R1 3:27. A main event that wasn't interesting to begin with went south quickly when Browne, who should have had the speed and movement advantage, tore a hamstring in his left knee early on. Browne was a stationary target almost from the outset, and had a hard time even coming down on the leg when he finished his strikes. Silva kicked the bad leg then landed an uppercut and big overhand right against the cage and finished on the ground. This was the lowest rated UFC on FX, and with a nothing match followed by 3 losers I doubt it will be gaining a huge cult following.
BACK TO QUEBRADA REVIEWS


* MMA Review Copyright 2012 Quebrada *