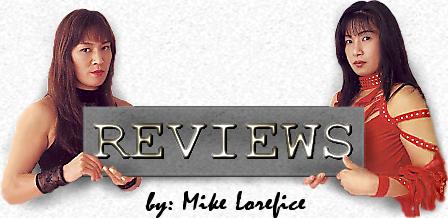 UFC on Fuel TV 5: Struve vs. Miocic
9/29/12 Nottingham, England Capital FM Arena
Che Mills vs. Duane Ludwig R1 2:28. Ludwig came out firing, but Mills took him right down two different times into side mount. Ludwig was able to get up quickly, but unfortunately tore his ACL on the initial takedown, so by the time he stood out in a wizard position the second time he couldn't take any weight on his knee and just crumbled to the canvas where he was forced to quit. It was truly bizarre live because you couldn't tell Ludwig had hurt his knee. Ludwig wasn't favoring the knee during the brief course of the match, so when Ludwig crumbled after taking a knee to the face you first thought Mills knee had dropped him then you saw him pointing to his bruised knee and being unsure if he could stand for the official decision.
Robbie Peralta vs. Jason Young R1 0:23. Peralta came out swinging, getting inside and landing a right body hook then dropping Young with a right hook to the head after missing with the left. Peralta landed a shot or two before the stoppage, but Young really seemed out of it when he crashed to the canvas.
John Hathaway vs. John Maguire 3R. A boring non fight. Hathaway had a big reach advantage, and Maguire inexplicably seemed to think you could beat a fighter with a big reach advantage by always circling to the left and never moving forward. Hathaway landed a lot of half-hearted jabs and low kicks while Maguire ran and did nothing. In the 2nd round, Hathaway took Maguire down and controlled him on the ground. Maguire was obviously down 2 rounds, but still showed no aggression or urgency in the 3rd. He finally had a takedown in the final 90 seconds, but it was much too little too late. Hathaway won a unanimous 30-27 decision. Poor match.
Matt Wiman vs. Paul Sass R1 3:48. A quality short fight because both were active and aggressive the entire time, working hard to advance position and get a finish. Sass hit an immediate single leg and tried to pass guard, but Wiman had a triangle attempt. Sass began throwing big punches once he escaped, but exposed his arm, and Wiman was eventually able to put him on his back and submit him with the armbar.
Gunnar Nelson vs. DaMarques Johnson R1 3:34. Nelson hit a quick double leg takedown and passed guard when Johnson's submission failed. Nelson took Johnson's back and worked for the rear naked choke. Johnson got his neck free, but Nelson was able to maintain the body triangle, so it was just a matter of time before he got the submission.
Brad Pickett vs. Yves Jabouin R1 3:40. Good fast paced action here with Jabouin seeming to do a really nice job of keeping Pickett on the outside with his feints and low kicks. Pickett finally managed to close the distance and really did just need the "One Punch" his nickname suggests, as Jabouin ducked into an uppercut he never saw coming and was out of it.
Dan Hardy vs. Amir Sadollah 3R. Entertaining fight between two fairly evenly matched and skilled fighters. Sadollah got off to a great start, coming forward and throwing punch combos through Hardy's guard. Hardy either started slow or was simply feeling Sadollah out. He landed a good counter punch now and then in the first round, but was mainly on the defensive because he allowed Sadollah to get off first and then Sadollah simply didn't stop punching. Sadollah also did a good job of both using kicks to keep Hardy on the outside and coming in off a low kick. Sadollah didn't decrease his ridiculous pace by choice or through fatigue, but rather Hardy stepped it up once he gave up on the counter punching late in round 1. Even though the counter attack is the style Hardy prefers, it was a different fight from there. Once Hardy got aggressive he also became unpredictable because he changed levels with his strikes, and mixed kicks and takedowns in. Hardy had a couple takedowns in the 2nd and 3rd rounds, and cut Sadollah's face all up with good short elbows. Sadollah wanted to be active on the bottom, but working for submissions was getting him busted open, so he'd eventually have to defend. Hardy won the 2nd & 3rd rounds with his ground work, but even in standup, once Hardy came forward and attacked, Sadollah's output dramatically decreased and he was getting outstruck. Hardy won a unanimous decision. Good match.
Steffan Struve vs. Stipe Miocic R2 3:50. Fast-paced standup fight that had a much higher workrate than one would expect from heavyweights. Struve fought small in the first round, not utilizing his scary reach. Miocic took advantage, using feints to get inside and score with overhand rights of combos to the body. Struve began utilizing his jab in round 2, and the rest of his offense immediately followed, as Struve was following it even if he had to run after Miocic. Miocic slowed down some in the 2nd, but mainly from Struve clocking him, as he wobbed Stipe a few times. The end came when Struve put his hand out for distance and pushed forward, gouging Miocic, which Herb Dean somehow missed despite Miocic wincing and blinking. Then to make things worse, Miocic randomly slipped and got clocked with a big right hand. Struve just put a big barrage of rights on Miocic, landing some particularly nasty uppercuts, until he was out on his feet against the cage for the stoppage. Good match.
BACK TO QUEBRADA REVIEWS


* MMA Review Copyright 2012 Quebrada *