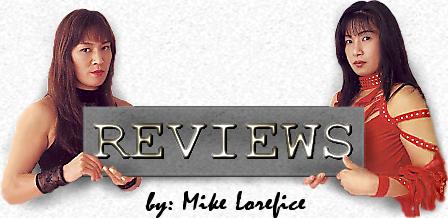 UFC 152: Jones vs. Belfort 9/22/12 Toronto, Ont Air Canada Center
Marcus Brimage vs. Jimmy Hettes 3R. Brimage showed an exciting standup attack, punching endlessly and in combination. He had a lot on his punches early, but after charging forward the whole round, going back and forth between the left and right hand, he began to slow up some. Well, it would be hard for anyone to sustain the kind of pace they set in the first, and that round was really what made this a memorable fight. Brimage outpunched Hettes 2-1 in the first, but Hettes was able to take him down twice in the second. The first time Brimage rolled free, but the second time Hettes had rear mount for quite a while, working for the rear naked choke and armbar. The ground work wasn't as exciting as the standup, but was definitely interesting as Hettes was making a genuine effort to finish (which contributed to Brimage getting back to his feet quickly the first time). The fight was even after 2 rounds, but both were somewhat tired in the third so it didn't have the spectacular climax one might have hoped for. Hettes came forward the entire third round, a definite change from Brimage's all out attacking in the first, but Brimage was still doing all the striking, landing a punch or two then backing out. I felt like Brimage actually outlanded Hettes by a higher rate in this round, though his punches didn't have nearly as much steam on them. In any case, while the announcers tried to put over Hettes chances for being the aggressor, it seemed to rather obviously be Brimage's round, and the scoring beared that out as each judge had it 29-28 in his favor. Good match.
TJ Grant vs. Evan Dunham 3R. Grant & Dunham were disappointed their match was ousted from the main card, and set out to have a memorable bout that would prove the matchmakers wrong. This was pretty sick as they more or less stood toe to toe for 3 rounds and slugged it out en route to Fight of the Night honors. Dunham kept his hands low and barely bothered to move his head, so he was eating clean short range shots, particularly hooks, the entire night. These two were really banging, but it was Grant who was consistently getting the better of it, scoring with hooks to the head and body and opening up a huge gash down the middle of Dunham's forehead with a knee. Dunham's corner gobbed a ton of Vaseline on it in between rounds, but in what looked like a deleted scene from Raging Bull, the whole clump went flying off as soon as Grant cracked him. I don't know how Dunham took all these shots without even seeming the least bit phased, but his face looked like it was tenderized by the end of the fight. Dunham was able to get 3 takedowns, but he couldn't keep Grant on the ground for any length of time. They were enough to get Dunham a round from a judge, but that was pretty generous given the difference in the quality of full on shots that Grant landed compared to Dunham's which were often partially avoided. Very good match.
Cub Swanson vs. Charles Oliveira R1 2:40. Swanson survived Oliveira's early takedown and got his standup going. He hurt Oliveira with a brutal hook to the liver. Oliveira was trying not to let on the extent of the damage from that punch, and then from a big overhand right, but a few seconds later he just collapsed forcing Yves Lavigne to stop the fight.
Matt Hamill vs. Roger Hollett 3R. Hamill made his return to the octagon after a 13 month retirement, dominating overmuscled newcomer Hollett in a disappointing match. Hollett was supposed to be a big power puncher, but Hamill stood right in front of him yet Hollett was just too slow and clumsy to ever land anything. Hamill made him look silly with his agile footwork and quick and fluid movement. He also took Hollett down at will, hitting 6 of 7 attempts. Hamill put a huge beating on Hollett in round 1, setting the significant strike record for a round essentially during a 2 minute stretch where he just clobbered Hollett with left after left when Hollett was trapped on his knees. Hollett got up just before the round ended and landed perhaps his only good punch of the night, but was totally beaten and blown up, and never did anything again. Hamill punched himself out going for the finish, so he was pretty lame in round 2 as well, looking gassed throughout the second and with rubbery left arm jabs. Hamill was still able to take Hollett down though, and round 3 saw more of Hamill scoring with ground and pound while Hollett was on his knees. The fight was never competitive, and I think Hamill, Hollett, and the fans were glad when it was over. It wasn't terrible, but seeing blown up fighters go at it for 2 rounds isn't too exciting, especially in a fight that was disinteresting and one-sided from the outset. Hamill won a unanimous decision. Average match.
Michael Bisping vs. Brian Stann 3R. The announcers acted like this was an awesome fight, but the punches weren't doing damage and the takedowns weren't leading to anything. Once again, neither of these guys impress me, but Bisping does know how to do what it takes to win. Bisping may not have landed a single damaging punch, and he may not have kept Stann down or did anything notable to lead to a finish on the ground, but he looked great on the scorecard, landing 79% of his strikes and scoring 4 takedowns. Stann has been fighting for 6 ½ years, yet still has nothing beyond a big punch. All his opponents know that, so it's hard for him to actually ever land. He did connect twice at the end of the first round when he caused a little chaos punching his way out of a clinch. This was enough to win him the round, as he had Bisping on wobbly legs, but the rest of the fight he was pretty much just forced to defend. Bisping was the better standup fighter as he had the movement and was able to land light strikes at will, but mainly controlled Stann, tiring him out by making him defend a bunch of takedowns. Bisping won a unanimous 29-28 decision. Average match.
UFC Flyweight Championship Match: Demetrious Johnson vs. Joseph Benavidez 5R. Johnson's speed is so amazing that, despite an exceptional effort, there just wasn't much Benavidez could do to him. Benavidez was in attack mode the entire fight, pressing the action and trying to use his standup since Johnson's wrestling is also at such a high level, but he just couldn't catch up to Johnson. Benavidez was extremely active, but just kept hitting air, and Johnson would sometimes drop down and deposit him on the canvas. Johnson landed more strikes, but the key stats were he connected at a 62% rate to Benavidez's 37% and had 5 takedowns to 0. After 3 plus rounds of largely chasing what seemed like the ghost of Johnson, Benavidez finally connected with a big overhand right that dropped Johnson and went into a guillotine. Johnson seemed to be in trouble, but protected his neck and came back strong with a kneebar and then three takedowns late in the round. It was still a Benavidez round, but arguably the only one. Certainly going by their faces, it was easy to give Johnson the nod in the close rounds as he was completely unmarked even after 5 rounds while Benavidez had numerous cuts and bruises. I expected a more entertaining fight, but it was one of those cases where Johnson's defense was enough ahead of Benavidez's offense that all the action didn't actually create many highlights. Still well worth watching though, and apparently a closer fight than what I saw as Johnson won via split decision. Above average match.
UFC Light Heavyweight Championship Match: Jon Jones vs. Vitor Belfort. Jones knows Belfort is most dangerous with an early standup explosion, so he wanted to wear Belfort down early by taking him down. Belfort surprised Jones by catching him in an armbar, and it was a big time serious near submission where he popped the joint. Jones said after the fight that the arm was numb, but simply refused to tap, and once Jones regained control on the ground it all went his way for the duration. Jones busted Belfort up with ground elbows for the rest of the round, cutting him over the right eyelid. Belfort tried a little standup in the second, but frankly looked pathetic. He had no footwork, no movement, no aggression. When you are supposed to be the most feared standup striker, you ought to do more than stand right in front of your opponent with your back against the cage and your hands down, just waiting to get hit. Obviously Jones reach advantage is a factor, but Belfort wasn't creating any chaos, he wasn't angling, he wasn't even attacking, so of course Jones was going to pick him apart. Jones used his knee extending side kicks and low kicks to set up high kicks. Belfort quickly had enough of this, and seeming both lost and totally fixated on the failed armbar, proceeded to pull guard the rest of the fight and just try to hook another armbar. The first one was a surprise because Belfort doesn't/hasn't had to show his BJJ game that often, but once you start pulling guard and holding on to the damaged arm, there isn't exactly much in the way of deception going on. Also, Jones was winning the fight merely by being on top, so he had no reason to take any big chances. Belfort was the one whose eye was jacked up, and was in danger of having the fight stopped if he took too many more of the ground elbows he was setting himself up for by pulling guard. Again, Belfort wasn't moving or attacking on the ground, he was really just waiting for Jones to beat him up most of the time, just as in standup. Jones hurt Belfort with a front leg side kick early in the third, so Belfort just dropped to his back and took more punishment hoping Jones would gift him the arm. In round 4, Jones finally got a dominant position, the mounted crucifix, and quickly finished Belfort with a Kimura. Not a bad fight, but as I never believed in Belfort's chances of winning by pulling guard, I mainly found it repetitive and annoying.
In the days after the fight, it was leaked that Belfort broke his hand in training, which might explain his unwillingness to fight in standup. I guess after UFC 151 was canceled because Jones challenger Dan Henderson was injured and Jones feared an undersized, out of shape Chael Sonnen, Belfort, who has no business being in a title match in 2012, didn't want to risk destroying his ridiculously overvalued stock by causing a repeat. That said, when you are a guy who merely has a puncher's chance against a legitimate fighter, if you know you can't punch, you know you can't be yourself and thus aren't doing anyone any favors and are arguably just there for a payday. I'm not a betting man, but if I were dumb enough to bet on a huge underdog because he might get a lucky KO, it would be nice if he at least came into the fight with that slight chance. Belfort did go a long way and came closer to beating Jones than any of his other opponents, but considering Belfort has 1 submission win in the last 11 years, would you have paid for this fight knowing that was what he was left to hope for? Average match.
BACK TO QUEBRADA REVIEWS


* MMA Review Copyright 2012 Quebrada *