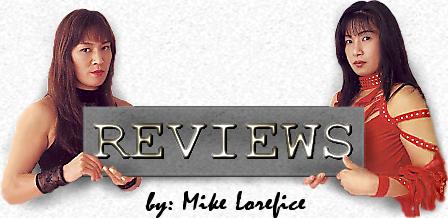 UFC on Fox 4: Shogun vs. Vera
8/4/12 Los Angeles, CA Staples Center
I'm not a big fan of anything once Fox gets their overblown and produced paws on it, and their MMA presentations haven't been too different, but I have to say, this was the best UFC I've seen in a long time. Every fight on the main card was compelling, and when was the last time that happened? The undercard delivering a couple good matches wasn't too out of the ordinary, but even there, only Phil De Fries vs. Oli Thompson had me wishing it would just end already. Lauzon vs. Varner was a step above the rest, but a handful of fights could have won fight of the night had they been on any number of UFC cards from 2012.
Manny Gamburyan vs. Michihiro Omigawa 3R. A back and forth fight early that Gamburyan took over with his pressure and takedowns. Gamburyan controlled the center of the octagon and kept coming forward, relying on his power punching early and his takedowns as the match progressed. Manny did a good job of using left body punches to set up rights to the head. Omigawa could really take a shot though, for instance 15 seconds after Gamburyan landed a big jumping knee, he came back dropping him with a left straight. The knockdown was enough to secure a close round for Omigawa on 2 scorecards, but Manny came out strong in the 2nd round, rocking Omigawa with a right high kick. Gamburyan went for the kill landing a few good punches and another high kick, but 45 seconds into the round he'd punched himself out and Omigawa had recovered! Omigawa came on with his best segment of punching, but Gamburyan shifted to his takedown game. Though most of his 7 takedowns were flash takedowns that led to no offense on his part, he was able to take Omigawa down into rear mount to secure the 2nd round. Omigawa tried to counter Gamburyan's takedown attempts with standing chokes, but could never get a clean lock under the neck. Round 3 was competitive, but overall Gamburyan's 67-37 advantage in significant strikes and 7 takedowns to none made it easy to give him the decision. Good match.
Nam Phan vs. Cole Miller 3R. Though almost all Miller's finishes have come on the ground, he was more than content to fight an entirely standup fight with the high level boxer Phan. It was nonetheless an extremely competitive fight with a high pace throughout. Miller might not have had the technique, but he had a considerable reach advantage. However, Phan was able to totally negate it in the first by coming forward the entire time. Miller kept making the mistake of backing rather than circling, and once Phan would get him against the cage he'd cut him off and use body/head punch combos. Phan landed some big left hooks in the first, and was generally working Miller over, but Miller moved better in the subsequent rounds and was the superior conditioned fighter. After the first, Miller either circled or came forward, which allowed him to utilize his reach advantage, keeping Phan off him with jabs and kicks. Miller won a close 2nd round, but Phan hurt him early in round 3 with a series of punches. Miller quickly stabilized, and round 3 was again very even. I felt Phan not only showed the better technical striking, but that allowed him to land the better shots, but in the end, he only landed 5 more significant strikes than Miller so it was more or less a toss up. Phan won a split decision. Good match.
Mike Swick vs. DaMarques Johnson R2 1:20. They talked like they were both there to throw leather, but Johnson did his best work taking Swick down and either working ground and pound or going for the submission (D'Arce choke). Johnson got the best of the early standup exchange before taking Swick down, but Swick was able to get back to his feet quickly and was the better standup fighter after that. Swick landed 3 or 4 good punches and a knee right after getting off his back the first time, but Johnson tripped him up. The first round was very entertaining and aggressively fought, and it was taking it's toll, as both were looking somewhat winded at the start of the second. Swick caught Johnson's kick and pushed him down, coming down on top of him with a huge right hand that allowed him to pound Johnson out on the ground. Above average match.
Joe Lauzon vs. Jamie Varner R3 2:44. A really fast paced match with Varner attacking constantly in standup, but what really stood out here was the great display of transition ability by Lauzon, using his diverse skills to pounce on any and all openings. It's been a long time since we saw someone show such skillful maneuvering from the opponent's offense into seemingly any position he wanted on the mat. Varner took the fight on short notice, so Lauzon did his best to make him work, not only to tire him out but to open up his takedowns so he could use his amazing submission game. Varner has a lot more standup offense, but Lauzon did a nice job of avoiding Varner's punch combos and occasionally taking advantage of an opening and hurting Varner. Varner began to slow down after Lauzon landed a good knee midway through the first, and after this Lauzon was able to contest the fight at a closer range, though that also opened up Varner's short elbows. Varner's problem was he was fighting an amazing submission fighter who is one of the best at turning defense into offense, but beyond that Varner didn't have the stamina to simply fight 3 rounds at the pace he likes to push the standup at, and thus felt compelled to rely on his normal tactic of mixing in takedowns. This usually helps him wins close fights such as this one via decision, but invariably backfired because Lauzon is such an expert at countering. Every time Varner used his power double leg takedown or dropped into a guillotine, Lauzon would almost immediately sweep him and attempt a submission. He kept getting Varner's back, but Varner was defending the rear naked choke and slipping out. In round 2, Varner landed some good combos, but Lauzon hurt him with one of his short punches and got the takedown. Lauzon had another takedown late in the round, but Varner defended 3 submission attempts from dominant positions before taking the top and landing a few good shots at the bell. I thought Varner was better off sticking to pacing himself in standup, but he went back to the power double twice in the 3rd. On the second takedown, Lauzon rolled through and immediately hit a triangle for the win. Very good match.
Lyoto Machida vs. Ryan Bader R2 1:32. An incredible mismatch. Machida dictated the fight, as usual forcing the opponent to fight at his range. Bader couldn't hit or take Machida down from the outside, so he had to come in, and as soon as he took a step forward, Machida snapped a kick or knee to the ribs or a punch to the chin. Machida's ability to strike from a stationary position without stepping totally confounded Bader, who never appeared to see any of Machida's attacks coming. Machida landed pretty much every one of his counter strikes, while Bader supposedly landed at least 5 significant shots, but they must have been when I was blinking. Finally, Bader got impatient and charged in with a right hand only to get knocked out by Machida's right hand counter. Machida doesn't dominate in standup in the conventional manner of aggressive attacking, but so what? The important thing is he hits you and you don't hit him.
Mauricio "Shogun" Rua vs. Brandon Vera R4 4:10. It's easy to pick on Brandon Vera. I mean, he hasn't had a notable win since he beat Frank Mir at UFC 65 11/18/06, and even that was when Mir was struggling to get his form back after the motorcycle accident. But Vera really stepped it up tonight. He wasn't winning rounds, but he was standing toe to toe with Shogun and landing enough elbows and kicks that Shogun found it prudent to take him down. It was not only a very competitive fight, but quite a grueling one with the damage and fatigue increasingly riddling both mens bodies with each round. You knew it was going to be a good fight when Shogun landed a big right early in round 2 and flurried on Vera against the cage, but rather than wilting, Vera not only weathered the storm but soon landed a good left straight and elbow. Rua fired back with a big looping right and a series of clinch knees that busted Vera open, but again was nowhere close to finishing. Shogun may not have been at his best here, but it was more that Vera's standing skills simply made him look worse. Rua has shown himself to not only be a clutch performer, but a guy who can dig deep and will a victory in the later stages. This wasn't a fight where he was ever losing, but on the other hand, both were so blown up in the forth from the combination of pace and impact that it was as much heart and will as skill that determined who finally withered. And in that situation, it was again Shogun who was throwing big combos, landing a few lefts in the midst, the second of which half knocked Vera's mouthpiece out. As Vera was fixing his mouthpiece, Shogun landed another big left hook and followed with an overhand right that brought on the stoppage. Good match.
BACK TO QUEBRADA REVIEWS


* MMA Review Copyright 2012 Quebrada *