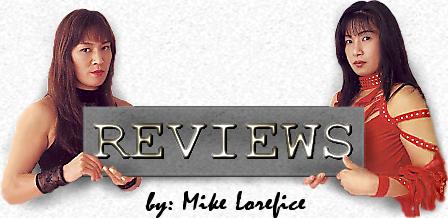 UFC 149: Faber vs. Barao 7/21/12 Calgary, Alberta CA Scotiabank Saddledome
Matthew Riddle vs. Chris Clements R3 1:25. Pretty good wrestler vs. striker match. Riddle took the match on short notice when Siyar Bahadurzada was injured, and his grappling was the dominant aspect of the fight. Riddle did land a deadly low blow in the first that Josh Rosenthal somehow thought was clean and forced Clements to continue, but otherwise it was mostly Clements until Riddle tied him up. Riddle had a couple takedowns in the first and controlled much of the second, but Clements stuffed a takedown late and landed some good elbows and hammerfists from the top to bust Riddle open. In the third, Riddle made a truly beautiful move ducking a spinning backfist and locking a standing arm triangle then finishing it on the ground after tripping Clements. Above average match.
Brian Ebersole vs. James Head 3R. A stalemate with Ebersole defending against Head's standup, but Head defending against Ebersole's wrestling. Ebersole kept shooting head first, but Head would drop down on top. He tried for the guillotine early, but Ebersole is still immune to those, so he didn't bother after that. Ebersole's corner was actually instructing him to "stay awkward" in between rounds. He kept Head off balance in standup with a fighting style that's just so weird Head didn't know what to do with him, with a weird rhythm to his movement and unorthodox strikes such as punching/chopping the knee. I really didn't know how to score it because both men were trying to do their thing, but failing miserably. Head wound up winning a split decision 29-28. Average match.
Cheick Kongo vs. Shawn Jordan 3R. Jordan, an athletic football project who was recently fighting on the Strikeforce Challengers shows, was way over his head replacing the legendary Antonio Rodrigo Nogueira, but at least he had a game plan. Jordan knew he couldn't strike with Kongo, so he worked the clinch game all night. Kongo landed a good punch or two whenever he had distance, but refused to ever make any attempt to disengage, instead either trying to strike from the clinch or take Jordan down. The result was a grueling stalemate that was boring as all hell. Kongo did enough to win every round, but it took way more effort to get no other reward, and it wasn't making anyone want to see him in a big fight. Kongo won a unanimous decision. Poor match.
Tim Boetsch vs. Hector Lombard 3R. 3 rounds of the same soporific slow motion standup. Rarely has there been a fight with so little activity, movement, and aggression, and it was just shocking coming from these two midsized bangers. Normally Lombard rushes in for the quick KO, and Boetsch is nothing if not a tough guy who will mix it up with anyone. Lombard never charged Boetsch or caused any semblance of chaos. Boetsch wanted to make it a long fight so Lombard would run out of juice, but Lombard kept stuffing his takedowns in round 1, so Boetsch just settled into landing low kicks because that's what was working. Nothing was really working for Lombard, who seemed so nervous he forgot how to attack. Lombard did have a good 30 seconds late in round 2 where he didn't land a clean liver kick but his toes did enough damage that Boetsch buckled, and Lombard leaned over him and pounded for 30 seconds. This was enough to earn Lombard the second round, but Boetsch won the 1st and 3rd with his leg kicks. Boetsch won a split decision. Poor match.
Interim UFC Bantomweight Championship: Renan Barao vs. Uriah Faber 5R. Faber could move with Barao and was defending well enough, so it wasn't the sort of whipping Jose Aldo gave Faber at WEC 48 4/24/10, but again Faber was never competitive. Barao could score from distance, and Faber couldn't get inside or take him down. Barao was landing combinations with kicks and punches, even mixing in knees and spinning kicks, whereas Faber was just throwing a single punch. Faber had nothing to scare Barao, nothing to earn his respect, so Barao was extremely calm and landed what was available. Barao wasn't really hurting Faber, but he was in control of every round, landing twice as many significant strikes. Faber did a better job of protecting his lead leg, so his mobility wasn't really diminished as the fight progressed, but Barao broke Faber's rib with a knee midway through the first, and perhaps that rather than the lead leg was what was preventing Faber from really extending and following through with his punches. Faber did better with his punching in the second half of the fight, but you never felt he had a chance to even hurt Barao with anything. I thought Barao won every round, but 2 judges took pity on Faber and gave him something. It wasn't quite a boring fight, but there was no intensity because it was just so academic. Below average match.
BACK TO QUEBRADA REVIEWS


* MMA Review Copyright 2012 Quebrada *