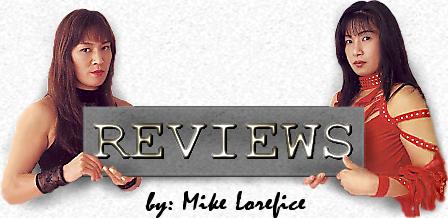 UFC on Fuel 4: Munoz vs. Weidman 7/11/12 San Jose, CA HP Pavillion
Rafael Dos Anjos vs. Anthony Njokuani 3R. Dos Anjos didn't do a lot of damage, but did a great job of nullifying Njokuani's volume striking. Dos Anjos used low kicks to score from the outside, negating Njokuani's reach advantage. Dos Anjos also countered Njokuani's attacks with takedowns, so Njokuani wasn't able to utilize his kicks or combinations to nearly the extend he would have liked to. The end result was Njokuani was throwing one or maybe two shots and then either defending or moving, so he wasn't scoring by mounting up the strike count, nor was he getting in the big shots later in the exchanges. Dos Anjos had a hard time actually keeping Njokuani down for more than a few seconds, often because he didn't weigh down the upper body, but he was getting 2 takedowns per round. The only time either fighter was hurt was a minute into round 1 when Dos Anjos landed a big overhand left. Otherwise, I wasn't impressed by Dos Anjos' offense, but it was an easy decision win for him because he completely negated Njokuani for almost the entire fight. Njokuani did a little better in the third, but not to the point where you would consider giving him the round. Average match.
T.J. Dillashaw vs. Vaughan Lee R1 2:33. Lee came out striking aggressively, but Dillashaw was avoiding all his powerful shots. Lee stood out of a takedown, but Dillashaw snuck behind and secured standing rear mount. Lee guarded his throat, but Dillashaw was able to take him out with the neck crank.
Francis Carmont vs. Karlos Vemola R2 1:39. Some pretty good grappling here as both were able to get takedowns and work for submissions. Carmont maneuvered and transitioned better on the mat, while Vemola seemed too focused on the guillotine, even dropping into an arm in guillotine. Carmont landed a big front kick at the start of round 2, but Vemola walked right through it and nearly completed the takedown. He tried for a takedown against the cage, but Carmont did a sit down Kimura and manuevered from crucifix position to the back to choke him out. Above average match.
Aaron Simpson vs. Kenny Robertson 3R. Simpson was the bigger and stronger fighter now that he dropped to welterweight, and was able to impose his will upon fellow wrestler Robertson. Simpson kept the pressure on, advancing position and go for submissions, but Robertson defended well and ultimately the fight was mostly Simpson wearing him down. The first round did have some standup with both fighters getting cut, but the 2nd and 3rd were marked by Simpson's takedowns and ground control. I thought Simpson got all 3 rounds, but 2 of the judges gave Robertson the first. Average match.
James Te Huna vs. Joey Beltran 3R. Wild brawl that was easily the fight of the night. Beltran may not have a great deal of skill or defense, but the guy is almost peerless in his ability to block punches with his noggin, and that makes for entertaining slugfests. Te Huna did a great job of mixing the area and speed of his punches, punching around and through Beltran's low guard all not. Te Huna not only connected with 61% over the course of the fight, but landed a light heavyweight division record 71 significant strikes in round 1. Te Huna knocked Beltran down late in round 1 with a couple big left hooks and mounted, but Beltran escaped and managed to eat another big flurry of punches before the bell sounded. Beltran was battered and bloodied, but his heart was unfaltering, and Te Huna had punched himself out on his head. Te Huna wasn't the same after the ridiculous activity of the first round, but both men kept swinging and swinging nonetheless. Te Huna landed a series of big right hooks early in round 3, but Beltran actually came on as the round progressed, cutting Te Huna under the eye and scoring a takedown. In a fitting closing, both men recklessly winged haymakers for the final 30 seconds, which was a credit to Te Huna risking the sure decision victory for the chance at the knockdown. Te Huna won a unanimous decision, but the quasi boxing scoring system is so confused and retarded only 1 judge gave him a 10-8 round 1 despite landing a record amount of significant strikes and scoring a knockdown. Good match.
Chris Weidman vs. Mark Munoz R2 1:37. Weidman controlled the first round from front facelock, landing some good knees before grounding Munoz. Munoz came out aggressive in the second, hoping to get his boxing going to even the fight. Weidman perfectly timed a big Munoz right though, cracking him with a short right elbow then taking his back as he was staggered and pounding him out, leaving a big puddle of blood on the canvas. Somehow always finishing the fight when he isn't a short notice opponent led to Weidman petitioning for a title shot against Anderson Silva.
BACK TO QUEBRADA REVIEWS


* MMA Review Copyright 2012 Quebrada *