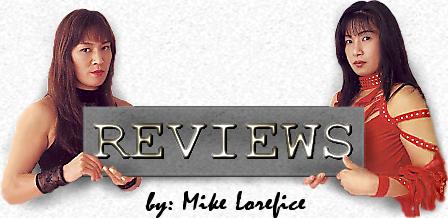 UFC 148: Silva vs. Sonnen II 7/7/12 Las Vegas, NV MGM Grand Garden Arena
Mike Easton vs. Ivan Menjivar 3R. A close, relatively uneventful standup fight that drew sporadic boos. Easton came forward throwing punches and Menjivar circled left, stopping to kick. Each fighter landed 15-20 shots per round, but nothing really significant beyond a left high kick by Easton that cut Menjivar's nose. Menjivar welted Easton's lead leg, but could never slow the bigger man down. Easton won the decision unanimously because he was doing more to make it, coming forward and pushing the pace. Below average match.
Chad Mendes vs. Cody McKenzie R1 0:31. Mendes caught a right low kick and countered with a big right to the body then pounded Cody out on the ground.
Dong Hyun Kim vs. Demian Maia 0:47. Maia shot immediately, got Kim's back, and eventually took him down awkwardly into mount when Kim's hip throw counter failed. Kim landed awkwardly on his hand, shoulder, then neck, but was grabbing the side of his lower rib. Apparently he spasmed really badly while defending the takedown to the point he could no longer continue.
Cung Le vs. Patrick Cote 3R. Le only had to worry about Cote's right hand, so he was staying on Cote's left shoulder and mixing his attacks. Cote couldn't find the distance because Le's kicks and spinning attacks kept him away and from charging in. When Cote held the center of the octagon, Le relaxed and attacked. When Cote chased, Le ran until he stopped. Le won the first round clearly, but started slowing early in round 2, so Cote stepped up the pace and became more aggressive. Cote cut Le's left eyebrow with a right hand, but Le cut his forehead and the top of his head with kicks. The fight could easily have been even going into the third, and Cote was being aggressive if nothing else, so it wasn't the routine fight I expected. Le had trips in R1 & 3, but didn't pursue the ground game until staying on top after a throw in the final to seal the decision. Le won a unanimous decision. Above average match.
Forrest Griffin vs. Tito Ortiz 3R. The best Tito Oriz we've seen in years showed up for his retirement fight. It was one of his best matches, and one of his closest. After a career of always getting the benefit of every close decision, including the first of the trilogy against Forrest at UFC 59 4/15/06, I was very surprised he didn't get the nod here, as for once you could actually make a case that he won every round. As a whole, the fight was clearly dominated by Griffin, who had way too much pace, stamina, and accuracy. Forrest badly outworked Ortiz in standup, landing 146 significant strikes to a mere 50, and frankly the way Griffin was moving and attacking while Ortiz was standing around, one might have guessed the differential was even more gaping. Ortiz didn't even bother to try to defend any of Griffin's leg kicks, and Griffin was landing to the body as well. Griffin repeatedly landed good solid punches, but none of this was rocking Tito, it was just accumulating to take his already subsequent amount of energy and keep him from attacking. It was Ortiz though who had the only two knockdowns of the fight, and especially for the first minute of round 3, was the one who had his opponent in trouble. Ortiz lost the fight because he totally lacked the stamina to even try to throw with Griffin, much less go for his takedowns, so even though Ortiz landed the key blow early in both the 2nd and 3rd rounds, Forrest was able to weather it without taking too much subsequent damage and go back on the offensive once he regained his bearings. Ortiz wasn't shooting that often, but did have a good minute of his signature ground and pound midway through the first, and had a rather meaningless flash takedown at the 1st round bell. In the third, he was able to take the top after dropping Forrest with a big left hook, but mainly conserved energy for two minutes until Griffin was able to wall walk. Griffin really didn't have the energy left in the final two minutes to do more than pepper Ortiz, so Tito clearly won the third round. I felt four minutes of Griffin landing good shots outweighted Tito's one minute of takedown and ground and pound in the first, but the 2nd round was pretty much a toss up because Ortiz had the knockdown, but still ultimately got hit the vast majority of the round. Griffin once again left the octagon immediately after the fight, probably figuring he lost, but Dana White tracked him down and Forrest wound up conducting the post match interview with Ortiz before Rogan resumed his duties to interview him. Griffin won a unanimous 29-28 decision. Very good match.
Anderson Silva vs. Chael Sonnen R2 1:55. The much awaited rematch of their UFC 117 8/7/10 match didn't live up to their previous encounter the way Griffin vs. Ortiz did, but did once again prove the greatness of Anderson Silva. Sonnen wasn't going to give Silva any space or even any time if there was anything he could do about it. Everything went his way in the first round as he avoided a punch and took Silva down just 6 seconds in, and was able to maintain top position for the duration. Silva did a great job of tying Sonnen up, really only taking one flurry of good shots even though Sonnen eventually mounted. Silva was able to defend the takedown in the second round, and began to use his movement, which made Sonnen have to press. One of the things that makes Anderson so great is you can't make a mistake against him, and Sonnen made a huge one, badly whiffing on a telegraphed spinning backfist to the point he fell down. Silva immediately pounced with a great knee to the body, and never allowed Sonnen to recover, punching his way through Chael's defenses until the stoppage. Anderson did his best to put all the bad blood behind them in the post match interview, even inviting Sonnen to a barbeque at his house, and Sonnen was now 0-2 so he pretty much had to be humble. Average match.
BACK TO QUEBRADA REVIEWS


* MMA Review Copyright 2012 Quebrada *