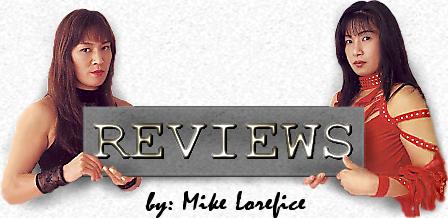 UFC on FX 4: Maynard vs. Guida 6/22/12 Atlantic City, NJ Revel Casino
Cub Swanson vs. Ross Pearson R2 4:14. Exciting battle of standup fighters. Swanson normally has good fights, but Pearson seemed a particularly good opponent for him to showcase his entertaining offense against, or perhaps Swanson was just going to show off no matter what. He was certainly the quicker, more fluid and flexible fighter and had by far the vaster arsenal of techniques. Swanson's fancy footwork helped, but tonight he seemed to just be trying to be as flashy he could like a wild man rather than truly setting things up. Pearson, in his second fight since dropping from lightweight to featherweight, had the big size and strength advantage. He was much heavier on his feet and didn't get off as often or as quickly as Swanson, but he was the one who was throwing the combinations, and he was also getting the fight to the ground and working ground and pound. Swanson had a flash knockdown in round 1 with a right hook and landed some impressive shots that somehow didn't even seem to bother Pearson such as a capoeira kick and wicked short elbow. Pearson may have won both rounds due to his takedowns, but he was sloppy last in the 2nd, not controlling Swanson's body, which allowed Swanson to stand out with a minute left. Pearson tried to put the pressure on to secure the round, but came forward into a front kick, two rights and then was KO'd by a left hook he never saw as Swanson turned the corner to evade his charge. Good match.
T.J. Waldburger vs. Brian Ebersole 3R. Waldburger was a submission machine, but that was both his strength and ultimately his demise. He knocked Ebersole down early when Ebersole lunged into a short left, mounted and hit a D'Arce choke. They exchanged good shots for the rest of the round, with Ebersole lucking into landing a big knee that was intended to be a kick. Waldburger won this round, but when Ebersole took him down in the second, he was so focused on being offensive - working submissions from the rubber guard - he never really bothered to defend. It made for some exciting ground work to be certain, with Waldburger putting on a clinic for a while. However, ultimately Ebersole landed several big ground shots, particularly late in round 2, really jolting T.J.'s head, and Waldburger was never the same. Ebersole had a lot more in the tank in round 3, and though position wise round 3 was similar to round 2, it had a lot more of Ebersole dominating the top position through persistence and grinding rather than Waldburger making the fight with his ground movement and submission attacks. In the end, it was pretty easy to score this a 29-28 victory for Ebersole. Good match.
Sam Stout vs. Spencer Fisher 3R. This may have been the worst bout in their trilogy, but 5-6 years later these two warriors still really brought it. The previous matches were back and forth standup wars, but Fisher, despite being 8 years older, clearly had the advantage in standup tonight. Fisher was sticking and moving early, and later just angling forward and landing short right hooks. The big difference here though was Stout has matured as a fighter, and has learned that all you have to do to win in the UFC is keep your opponent on his back. Stout now has the smarts and technique to do that, which is why this wasn't nearly as exciting as their previous encounters. Stout had at least one takedown in every round, if not two. Looking at the fighters, it was Fisher who appeared to be winning, as Stout's face was very red and the mouse under his right eye opened up midway through the second. However, it was no surprise that Stout was winning the fight on the judges scorecards, though Fisher not even getting a round was lame even by their standards. Kevin Mulhall had a questionable standup with 30 seconds in round 3 when Stout was working in half guard, which allowed for some late fireworks including Stout cutting Fisher's nose. I don't want to make it sound like Stout did nothing in standup when it was Fisher who did nothing on the ground, but anyway, Stout did adjust somewhat in the second half and find some angles of his own. He deserved the decision, but they still need to do a better job of emphasizing damage over control when scoring these fights. Good fight.
Clay Guida vs. Gray Maynard 5R. Guida was the one that controlled the entire fight by executed his game plan. You knew Guida was going to be able to bounce for 5 rounds, but this was the best moving Guida we've ever seen. Just huge improvement in his footwork. He was bobbing and weaving, circling to the left then circling to the right. Maynard had no clue what he was doing or where he was going, and just stood there looking dumb for most of the 25 minutes. Maynard had no footwork whatsoever, just standing there flatfooted loading up for power punches that were never there because you can't cut off the ring if you either don't move or move really slow. Guida wasn't landing nearly enough, in fact he was seemingly even more inefficient than Maynard, but he was the one that was making the entire fight, whether you thought it was good or bad is entirely irrelevant. Everyone who thought it was boring wants to blame Guida, but if all you can do is punch air all night, it's up to you to make Guida do something different, and if you can't then you aren't good enough and deserve to lose. Instead of actually trying anything, Maynard was just a whiny bitch. The idea that Guida wasn't fighting was just absurd. He was throwing a lot of punches, he simply wasn't fighting efficiently. He was landing 10 shots a round without getting hit in the typical Floyd Mayweather, Joel Casamayor, Hector Camacho win by being impossible to hit style that any fan of boxing should be all to familiar with. And this was absolutely a boxing match, or rather it was Guida boxing and Maynard standing around throwing a hopeless power punch now and then. I felt without scoring rounds that Guida clearly won because he outworked him so badly and just made him look silly, but with scoring rounds that it could possibly be a draw with Guida getting the first two rounds, the 3rd being even since Guida missed just about everything, and the 4th and 5th going to Maynard because of his clinch knees and a guillotine attempt. The thing is Maynard did nothing in the fight that would make you think he was a good fighter. In fact, he just did nothing, and when you aren't dictating or being aggressive or trying anything or even actually fighting then you can't win the fight. It was like Maynard just decided to wait for Guida to stop moving, and you knew that wasn't going to happen, so Maynard never really got started. Guida at least did everything he tried to do well except actually connecting with his shots. Sure, he could have been more aggressive in the last two rounds, but in the end, he had his moments and just needs to be able to use his footwork to angle better so he won't come up short on so many of his punches. If Guida can turn this sort of activity into actually effective striking, he'll be incredibly hard to beat, or at least if UFC shows any consistency in their scoring, which they never do. Dana White played his usual favorites in backing up the 48-47 split decision win for Maynard, saying that what Guida did wasn't fighting, though this style is somehow good fighting when his boy Frankie Edgar does it not nearly as well, as he can manage to fail to actually dictate half the time and get hit way more and way harder than his opponent and still have Dana defend his supposed brilliance. In the end, this was one of Guida's worst matches, but mostly because Maynard refused to ever actually attack, leaving us with a defensive minded counter puncher against a turning nothing. Average match.
BACK TO QUEBRADA REVIEWS


* MMA Review Copyright 2012 Quebrada *