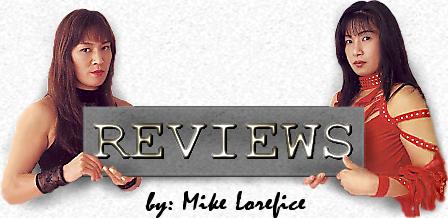 UFC Fight Night FX 3: Johnson vs. McCall 6/8/12 Sunrise, FL Bank Atlantic Center
Eddie Wineland vs. Scott Jorgensen R2 4:10. The prelims on this show were all boring, but once they put a WEC match on we finally got some big time action. Jorgensen might not be the best technical fighter, but you know he'll die with his boots on if he's gonna die. He had a lot of trouble with Wineland in the first round because Wineland not only had the size advantage, but also is so unorthodox with his upper body movements that Jorgensen was unable to read him and close the distance. Wineland keeps his hands really low, but he's always faking with his upper body by swinging his shoulders as though he's starting to punch, and it's just an awkward rhythm. Wineland was the more technical fighter once he actually threw, and he was able to drop Jorgensen with a stiff jab midway through the first. Jorgensen listened to his corner in round 2, and was able to close the distance to both land strikes and score takedowns. He gashed Wineland's eye with a knee when Wineland was standing out of a flash takedown. As a Jorgensen round was nearly in the books, Wineland missed a double jab, but followed with a vicious right cross that Jorgensen never remotely identified for one of the most crushing KO's in recent times. Good match.
Mike Pyle vs. Josh Neer R1 4:56. Pyle was out techniquing Neer early, using his standup footwork to set up the takedown and working to pass guard. Neer got back to his feet with 90 seconds left in the first round. Pyle seemed to just lose his balance pulling his leg out of Neer's grasp, but he fought like he was stunned, covering against the cage and allowing Neer to show what he could do for the next minute. Neer displayed his excellent inside volume striking, doing a great job of working the body. However, he wasn't ready for Pyle to start fighting again, and Mike did a beautiful job of timing a short overhand right when Pyle was throwing a right of his own. Pyle just walked away as Neer crashed face first to the canvas, knowing no more work needed to be down to secure the finish. Fun match.
Charlie Brenneman vs. Erick Silva R1 4:33. Kind of an old school wrestler vs. striker match, except Silva is a dangerous finisher on the ground. Brenneman pushed the pace, desperately shooting over and over to avoid standup and test the conditioning of Silva, who is known for his quick victories. Silva made Brenneman pay for every second he gave him distance, and also landed when Charlie was trying to close the distance. Silva was also able to go for submissions transitioning from Brenneman's takedown attempts. This led to the finish where Silva slipped around the back and quickly won with a rear naked choke.
Tim Means vs. Justin Salas R1 1:06. Means stunned Salas with a left hook right away, and kept landing good punches as Salas desperately grasped at a takedown. Salas was able to do no more than touch Means, who just kept moving and unloading. Finally Means matadored Salas and buried his left knee in his side as he unloaded with right hands until the stoppage.
Flyweight Tournament Semifinal: Demetrious Johnson vs. Ian McCall 3R. It took three months, but UFC finally found 3 judges who could add to 30. This very close rematch from UFC on FX 2 3/3/12 looked much like their first highly competitive match, a very fast paced encounter where Johnson's speed and movement controlled the standup game, but McCall's grappling somewhat made up for it. McCall was competitive enough in standup to keep every round in doubt, but wasn't able to capitalize on his takedowns this time, as Johnson, who normally dominates the wrestling against every other fighter, was always right back to his feet. Johnson's jump circling away from McCall's pursuit was the key to the first round. McCall was unable to cut off the ring or grab hold of him, and Johnson scored the key blow of the fight, stopping on a dime and landing a big short right as McCall was loading up that dropped Ian and cut his nose. McCall did a better job of closing the distance and using level changes to take him down in the second, scoring a handful of flash takedowns to even the fight at a round a piece. McCall was able to tie Johnson up a bit more in the later stages, but Johnson did a good job scoring off the break. The third round was the closest, but Johnson had the takedown and was continuing to outland him because his movement was just too good. Johnson won a unanimous decision. Good match.
BACK TO QUEBRADA REVIEWS


* MMA Review Copyright 2012 Quebrada *