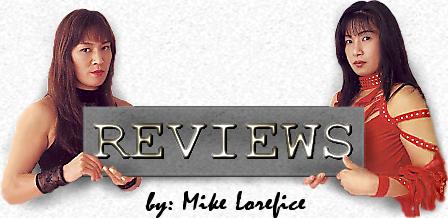 UFC The Ultimate Fighter 15: Live Finale 6/1/12 Paradise, NV Palms Casino Resort
Justin Lawrence vs. John Cofer R3 0:19. Cofer had the wrestling advantage and was the aggressor in standup to set up his takedowns, though he wasn't really shooting, in part because Lawrence moves so sell. Lawrence is really good at landing while backing away or turning the corner, so Cofer attacking played into his hands. Cofer did land as many punches as Lawrence, and stunned him with a left hook a minute into the fight, but overall his blows weren't as clean. Cofer finally got Lawrence's back late in round 2 and took him down, but was too high on the back going for a triangle armbar and was pushed off. It was probably 19-19 going into the third. Lawrence started the closing round by faking a kick and missing a left straight, but finished the combo dropping Cofer with a wicked right high kick for the KO. Above average match.
Max Holloway vs. Pat Schilling 3R. Jobber match. Holloway had a huge advantage in footwork and quickness, and just picked Schilling apart in standup. Holloway landed over 50% of his strikes, and showed particularly impressive body punches, taking will and life from Schilling. The only surprise here was that Holloway didn't find a way to finish this. Average match.
Charles Oliveira vs. Jonathan Brookins R2 2:42. Oliveira presents such a difficult challenge because his submissions are very high level, so good that taking him down is very dangerous, but he's also a quicker and more technical standup fighter than most. Brookins got intimidated when Oliveira immediately went for a submission after Brookins put him on his back, so he mainly tried to match him in standup, going for volume over power and precision. The problem is Brookins punching technique is nothing short of terrible, throwing loopy arm punches that are easy to identify. Oliveira was landing all the substantial shots, so Brookins switched it up trying for a standing guillotine. Oliveira took him down anyway and fought his way out then locked a guillotine of his own for the win. Average match.
Lightweight Tournament Final: Michael Chiesa vs. Al Iaquinta R1 2:47. Iaquinta was the better standup fighter, and got some solid shots in early, but Chiesa caught him getting overaggressive, ducking a punch and grabbing a bodylock. Chiesa got behind and took Iaquinta down, getting the second hook in as soon as they hit the ground and choking Iaquinta out.
Martin Kampmann vs. Jake Ellenberger R2 1:40. The Danish Zombie Martin Kampmann once again came back from the dead. Ellenberger dropped him with a big left hook 30 seconds in, but Kampmann recovered by the time he hit the mat and worked the guillotine for the rest of the round. It wasn't so much that he was going for the submission, but rather setting himself up to at least get back to his feet once Ellenberger pulled his head out. Ellenberger busted Kampmann's nose open early in round 2, and there was blood everywhere, but again Kampmann was only momentarily slowed. He hurt Ellenberger with a short right then got the clinch and KO'd him with 3 knees. I thought this was a quick stoppage, though it probably just saved Ellenberger from taking a few big shots on the ground. Above average match.
BACK TO QUEBRADA REVIEWS


* MMA Review Copyright 2012 Quebrada *