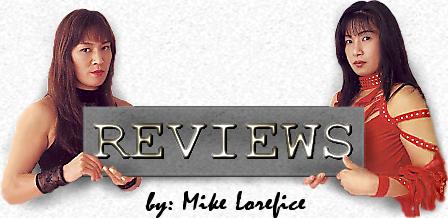 UFC 146: Dos Santos vs. Mir 5/26/12 Las Vegas, NV MGM Grand Garden Arena
Mike Brown vs. Daniel Pineda 3R. Good skilled groundwork in addition to some quality striking. Brown was the stronger of the two and was able to use that to his advantage in the grappling. Though he kept taking Pineda down, Pineda was feisty and much of the entertainment came from his ability to kept finding ways to get out quickly - standing up, sweeping, or even taking his back and looking for a rear naked choke. The best takedown was when Brown identified Pineda's charged and used his momentum against him. The standup was competitive, but Pineda was the more confident and aggressive of the two. Brown appeared to take more damage as he was the more marked and cut up of the two, but Pineda just couldn't be consistent because Brown would always get it to the ground. Brown's did a nice job of working the body, doing his best damage with a knee to the midsection in the third that buckled Brown and allowed him to work Pineda over from half guard. I was most impressed with Pineda's ground defense, but you knew that all Brown's takedowns were going to get him the decision, and in this case rightfully so. Pineda had a chance late to take it out of the judges hands with the rear naked choke, but couldn't get it and wound up losing 29-28. Good match.
The only thing worse than being subjected to a heavyweight match is when there are five of them! It seemed like 55% of the PPV was talking and 35% was replays of more interesting matches with guys from the undercard who could actually move. When there was actually a match from the main card, it was as short and non competitive as anything on the thankfully defunct WWF Superstars of Wrestling program. And the undercard wasn't that great either, so I can safely say this was the worst of the 146 UFC PPVs.
Steffan Struve vs. Lavar Johnson R1 1:05. Johnson landed a couple good shots early, but Struve tied him up against the cage and jumped guard as soon as he had the overhook. Johnson tried to punch his way out of the armbar attempt instead of pulling out, and then had nowhere to roll, so Struve broke the arm before Struve even managed to roll onto his belly.
Stipe Miocic vs. Shane Del Rosario R2 3:14. Looked to be a standup war on paper, but Del Rosario put on a striking clinic in the first round, mixing the right low kick, left liver kick, and left straight. Stipe has plenty of striking power, but was just too robotic to hang with Del Rosario in standup. Miocic shifted to the takedown at the end of round 1, but inexplicably let Del Rosario right up. In round 2, he made no such mistake, passing to half guard and busting Del Rosario open with punishing blows until the stoppage. Average match.
Roy Nelson vs. Dave Herman R1 0:51. Nelson knocked Herman out with an overhand right that Herman somehow didn't see coming.
Cain Velasquez vs. Antonio Silva R1 3:36. Silva made his unawaited UFC debut here, but it was Velasquez who once again made a huge statement, making Silva look worse than the jobber of the month. Velasquez immediately took Silva down, and was simply relentless with his fast and furious ground and pound. He cut Silva so badly between the eyebrows with a short elbow that within a minute there was a pool of blood that could make Mario Bava jealous. Velasquez soon mounted and knocked Silva into next week before the mercy stoppage.
UFC Heavyweight Championship Match: Junior Dos Santos vs. Frank Mir R2 3:04. Antonio Rodrigo Nogueira may be Junior Dos Santos' mentor, but they don't fight the same style, and Mir was delusional if he thought his wins over Nogueira were going to help him in any way. If you've seen every other Junior Dos Santos match, well, this was exactly the same thing. His opponent knows he's only going to box, but they lack speed and the footwork to do anything about it. Mir tried to pull a footlock right away, then gave up on the takedown and appeared all to content to get pummeled in a boxing match just like everyone else. That's exactly what happened as Dos Santos moved beautifully, landing at will. He did a great job of working the body, and generally just used Mir as a punching bag, sniping without taking any counter fire. Mir was staggered by a right hook to the temple with 15 seconds left in round 1, the lack of time being the only reason he survived Dos Santos' barrage. Mir came out with the same losing strategy in the second, refusing to try anything or cause any chaos. Mir landed a middle kick, but got knocked down with a right straight counter and put out of his misery on the ground. Dos Santos was impressive, but I just found the match annoying because Mir seemed resigned to being a punching bag. Below average match.
BACK TO QUEBRADA REVIEWS


* MMA Review Copyright 2012 Quebrada *