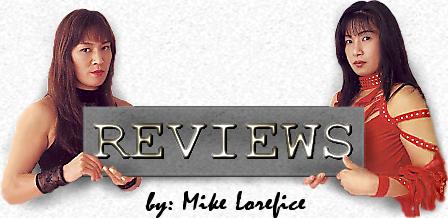 UFC on Fox 3: Diaz vs. Miller 5/5/12 East Rutherford, NJ IZOD Center
Lavar Johnson vs. Pat Barry R1 4:38. You knew these two were going to slug it out, and they didn't disappoint. I thought Johnson's 6 1/2" reach advantage might be the difference, but actually he was doing his big damage on the inside. Johnson landed a series of punishing knees against the cage early that caused Barry to shoot in desperation. Barry was able to take Johnson down into mount, but did little of note in the few minutes they were on the ground, working an ill applied Americana from side mount. Barry tried an overhand left at the same time Johnson tried a right high kick, and it wound up as a stunning knee to Barry's upper side/underarm. Johnson did a great job of following this up, landing a flurry of blows that was based around his left hook/right uppercut combos for the knockout. Fun match.
Alan Belcher vs. Rousimar Palhares R1 4:18. Palhares got the immediate takedown, but Belcher showed faith in his own ground game all the way. They traded submission attempts with Belcher first working a twister, but Palhares taking over with a kneebar attempt. Palhares seemed to be close to getting into his leg lock rhythm, but Belcher didn't stand out when he had the chance, and took the top when Palhares' heel hook failed. Belcher hurt Palhares with a big elbow, and continued to work a simply covering up Palhares over on the ground with punches and elbows until Dan Mirogliotta called a halt to it. Another good short match.
Johny Hendricks vs. Josh Koscheck 3R. Two champion wrestlers mostly doing a boxing match because their wrestling canceled each other out. Koscheck got off to a quick start because the ref missed an eye gouge, landing most of his best shots in the first two minutes. Hendricks spent the entire first round wincing and blinking, but after Koscheck's initial flurry, he landed a good left and slowed it down with a takedown attempt. Hendricks was the more aggressive at trying for takedowns, but Koscheck was the one who finally got one late in round 3, and was able to finish the fight on the ground. I knew that round was then his, but the other two were hard to call. There was a good segment early in round 3 when Koscheck picked up the pace, but otherwise the fight was just sort of there. Koscheck's surgically repaired orbital wasn't looking good at all, as he was cut and swollen all around it, so it certainly looked like Hendricks got the better of him. That stats also beared that out, as Hendricks outlanded Koscheck 91 to 59. However, Hendricks' punches were so unorthodox it was often hard to tell when they connecting, much less if they were doing any real damage, and the significant strikes were only a slight advantage to Hendricks. Hendricks won a split decision. Average match.
Nate Diaz vs. Jim Miller R2 4:09. Miller did his best to implement a winning strategy, trying to put the pressure on Diaz and keep him from using his reach advantage to box by throwing low kicks just outside Diaz's range then closing the distance and working the clinch game. Diaz was just too good though, finding a handful of ways to land even when Miller was holding his body and an arm. Diaz was outlanding Miller at almost a 3-1 rate on the inside. Diaz put Miller down with a right/left straight in the first, busting his nose in the process. In the second round, Miller was breathing heavily from his mouth, and it was hard to tell if he was gassing from the incredible pace or simply unable to breath through the bloody nose. In any case, Diaz confidence and cockiness were growing by the minute, and he kept landing multiple blows no matter what Miller tried or threw at him, taunting Miller at every turn. Miller finally shot, but Diaz hooked a guillotine and rolled to mount. Miller lost his mouthpiece, and was actually biting his own tongue until the stoppage. This wasn't vintage Diaz, but in a way an even more impressive performance because a top level opponent did everything he could think of to keep him out of his comfort zone, and just got punished for his trouble. Above average match.
BACK TO QUEBRADA REVIEWS


* MMA Review Copyright 2012 Quebrada *