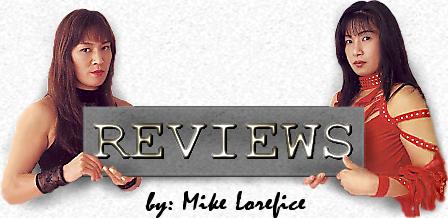 UFC 145: Jones vs Evans 4/21/12 Atlanta, GA Phillips Arena
Matt Brown vs. Stephen Thompson 3R. Brown talked about Muay Thai beating karate, which is probably true if the skill levels are equal, but Thompson's karate is extraordinary. The match instead appeared to be a classic grappler vs. kickboxer match with Thompson showing a great standup arsenal and getting off first, but Brown constantly taking advantage of Thompson's pathetic takedown defense. In the end, it was Brown's experience as well as his relentlessness, his guts and determination that kept him coming despite getting battered midway through the 2nd round and being ridiculously gassed from the combination of the damage sustained, the high pace, and all the takedown attempts. The first round was close with Thompson landing more and better strikes, but getting taken down 4 times, though he generally got back up quickly. Brown was a punching bag for 2 minutes in the middle of the 2nd when Thompson really began to exploit his predictable defense of ducking all the strikes, but suddenly Brown dropped Thompson with an elbow and cut his forehead with ground elbows then opened the cut with well targeted punches. Brown landed early in round 3, and was able to turn it into his style of brawl. You could see Brown's mojo returning and Thompson growing increasingly tight and tired because his takedown defense had been so badly exposed. Thompson came back with a good combo 2 minutes into the final to hurt Brown, but Brown took him down momentarily then was able to win with his inside brawling, putting Thompson down and bludgeoning him from mounted crucifix for the duration. The fight was a lot more competitive than the final unanimous decision scoring of 30-27, 30-27, 29-27 Brown. Good match.
Mark Bocek vs. John Alessio 3R. Bocek put on a grappling clinic. He's a BJJ fighter that actually has a takedown, and he was able to transition into side or rear mount with regularity. Alessio had enough ground defense to keep from getting submitted, but he took 70 odd ground strikes and was in peril most of the fight. Alessio had the advantage in standup, with working his trusty left jab, but was simply unable to stay on his feet long enough to capitalize. Bocek won a unanimous decision. Average match.
Mark Hominick vs. Eddie Yagin 3R. A standup war pitting the quick release technical precision of Hominick against the winging power of Yagin. Yagin was more than happy to stand toe to toe with Hominick, and apart from Hominick avoiding Yagin's highly telegraphed spinning strikes there was a surprising indifference to defense in this kickboxing contest. Yagin did the notable damage in the first two rounds, dropping Hominick once in each, first with a right hook/left uppercut combo then with a right. Yagin really put a beating on Hominick right after the first knockdown before Hominick could recover his senses and tie him up, bloodying and mousing his left eye. As the fight progressed, it was Hominick that tenderized Yagin's face. Conditioning was a huge factor, and the effortless striking style of Hominick began to pay off in the third round, where he increasingly picked Yagin apart. Hominick made a big push in the final minute, knocking Yagin's mouthpiece out and landing a handful of really good right hands, but Yagin somehow managed to do what Hominick couldn't, stay on his feet, and that was the big difference here. I'm sure Hominick, who never lost the spring in his step despite absorbing countless low kicks and was doing pushups after the match, would have won a 5 round fight. However, with well more strikes landed in the first two rounds including the big damaging shots and the knockdowns, there was really no justification for giving Hominick any round but the third. Yagin won a 29-28 split decision. Very good match.
Miguel Angel Torres vs. Michael McDonald R1 3:18. Joe Rogan was saying early in the fight that the smaller weight classes age quicker. Torres is just 31-years-old, but he has 45 sanctioned fights in addition to the nightclub fights he started out with at age 16. McDonald is 10 years his junior, and was simply the quicker fighter. When you add being the more powerful striker to that, it was a quick night for the former WEC Bantomweight Champion, as McDonald lit him up with impressive combinations before KO'ing him with two big right uppercuts.
Ben Rothwell vs. Brendan Schaub R1 1:10. Schaub stunned Rothwell with a spinning elbow and went for the kill, but got caught with a left hook and didn't know where Rothwell was to defend himself on the ground so Herb Dean had to stop it.
Rory MacDonald vs. Che Mills R2 2:20. Mills got the first good shot in, but MacDonald took him right down and comprehensively beat him down for the rest of the fight. Mills was totally helpless on the ground, not moving at all. MacDonald worked him over from mounted crucifix, then shifted to full and rear mount, cutting and swelling his forehead with big shots. I felt he took too long to go for the choke in round 1, but he just took Mills down at the start of round 2 and it was an instant replay until the TKO. Squash match.
UFC Light Heavyweight Championship Match: Jon Jones vs. Rashad Evans 5R. Jones looked like a giant, and did a great job of exploiting his 9 1/2" reach advantage. Evans was coming up short on his strikes, and rather than finding a way to close the distance, Jones reach mainly forced him to run. When Jones was closer, it was Jones who was scoring with big elbows, particularly impressive with the left. Jones was more active and certainly more effective, but the pace wasn't that high and you never felt Rashad could win. Rashad did hurt Jones late in round 1 with a partially blocked high kick, and was able to follow with a few punches, but for the most part Evans was just looking for the 1 big shot and didn't do a good job of following it up when he actually did stun Jones. Evans may have earned some respect for being the first fighter to last 5 round with Jones, but it was essentially 5 rounds of Jones stalking him and picking him apart. Jones previous defense against Lyota Machida at UFC 140 12/10/11 may have been less than 2 rounds, but was a far more interesting and competitive fight because Machida can backpedal to negate the reach advantage then explode in and score with something violent and dangerous whereas Rashad had to either choose to run or choose to stand in front of Jones, and both were losing propositions. Jones won a unanimous decision. Average match.
BACK TO QUEBRADA REVIEWS


* MMA Review Copyright 2012 Quebrada *