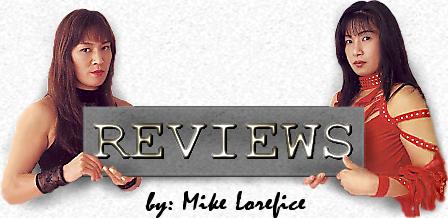 UFC FX 2: Alves vs. Kampmann 3/3/12 Sydney, Australia Allphones Arena
Andrew Craig vs. Kyle Noke 3R. Fast-paced back and forth match with aggressive ground work. Craig is a slow starter, and although his corner urged him to fight the first round as if it were the second, it's just not that easy. Noke had several submission attempts early and was controlling the fight when they were locked up, either in the clinch or on the ground. Craig stopped a single leg midway through the 2nd and took the top, coming on in a big way and dominating the duration of the fight. It was now Craig who controlled the ground, working Noke over with ground and pound and bloodying him. Craig did enough late to win the 2nd round, and the third round was definitely his as well. There was some good standup here as well, but more for the speed than for landing powerful shots. The ground was similar actually, in that it was more the activity that made it a fun fight, the taking chances and pressing for the submission, than their actually every coming that close to winning. Craig won a unanimous 29-28 decision. Good match.
Steven Siler vs. Cole Miller 3R. Very aggressive standup brawl. Siler kept attacking, throwing all power punches. He'd basically just step in winging a hook and immediately step forward again with a hook with the other arm. When he landed, he was pretty nasty. He dominated the first half of the fight, but his active style tired him out, and Miller began to get off first in the second half. Miller didn't land a lot of big blows, but was easily the more technical of the two and he had a very solid jab that Siler didn't defend well because he had his arms low and was always coming forward and throwing so wide. Miller busted Siler's nose up, but Siler kept finding energy to land his big combos. Miller had a takedown into the mount late in round 3, but couldn't finish Siler off and wound up losing a unanimous 29-28 decision. Good match.
Costa Philipou vs. Court McGee 3R. Philipou was well prepared for the fight, and McGee pretty much played into his hand. Philipou moved laterally, allowing McGee to follow him, but stepping in throwing power punches at will, including some nice uppercuts. McGee controlled the center of the octagon, but was never able to cut off the ring, and Philipou, who has a powerful right hand, was landing more often and with more power. McGee had the size advantage, but was never able to get the takedown. Even scooping Philipou up and dropping him didn't really work. McGee did win the clinch battle with his hands, but it still wasn't leading where he wanted. McGee didn't give up, and did enough in the third round to get on the board. Philipou won a unanimous 29-28 decision. Above average match.
Flyweight Tournament Semifinal: Demetrious Johnson vs. Ian McCall 3R. These guys were ridiculously fast, and the defense was way ahead of the offense here. It was a very close fight. Johnson normally has the takedown advantage in every fight, but here McCall got him 5-0. Until the third round, they were mainly flash takedowns and the fight was largely contested in standup. I felt Johnson won the first two rounds because he was landing the more significant shots. Though Johnson's wrestling was failing, he did a great job of hitting McCall hard on the transitions. His best shot of the fight was a big right while McCall was backing out after stopping a single leg. Though the first two round were very close, the third round was all McCall with 3 takedowns. The fight really turned when he caught Johnson's flying knee and took him down. McCall had rear mount on one takedown and full mount on the final one, playing to the crowd and trying to convince the ref he should stop the fight in between big punches. The ref gave Johnson some leeway because this all started in the final 15 seconds, and he was narrowly able to hold on. Johnson was declared the split decision winner 28-29, 29-28 and 29-28 scores, but later it was switched to Johnson by majority decision 29-28, 29-29 and 29-28. Finally, they figured out one judge gave McCall the final round 10-8, making the final scores were 28-28, 29-29, 29-28 (Johnson). If anyone could actually add, this would have led to a sudden death 4th round to see who advanced to the tournament final, but it was too late by the time someone graduated the 2nd grade, so they wound up calling it a draw, giving both fighters their win bonuses, and working on putting together a rematch. Good match.
Flyweight Tournament Semifinal: Joseph Benavidez vs. Yasuhiro Urushitani R2 0:11. Benavidez outwrestled Urushitani in the first. At the start of the 2nd, he blocked Urushitani's kick and leveled him with a huge right hook then pounded him out on the ground. Below average match.
Martin Kampmann vs. Thiago Alves R3 4:12. Alves showed improved lateral movement here, and that was huge because Kampmann wanted to back him into the cage, clinch, and take him down. Kampmann had his moments here and there when he was able to come in with a combo, but for the most part Alves was out moving him and out landing him at about a 2-1 ratio. Kampmann landed a great short range front kick midway through the first that acted as a foot uppercut, catching Thiago under the chin and knocking his head back. Alves was cut above the left eye and briefly taken down, but he took over the fight after that, probably even winning the first round with a takedown where he had both side and full mount. Kampmann's face was beginning to look really bad in the second with a bloody nose and a cut under the right eye that was leaking down his face. Alves was rolling in the second and the third, seemingly coasting to a decision. Kampmann tried the short front kick in the last minute of the fight, but Alves was ready for it and rocked him with a right and got a high kick mostly through. He went for the takedown to ride it out, but Kampmann saw his brief opportunity and hooked a guillotine on the way down, rolling Alves as soon as he hit the ground and pulling off the submission to steal a fight he was seconds away from having the judges award to his opponent. Good match.
BACK TO QUEBRADA REVIEWS


* MMA Review Copyright 2012 Quebrada *