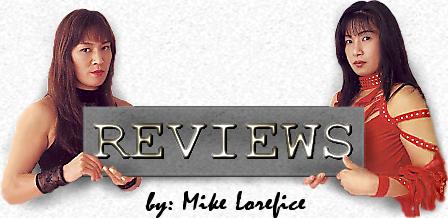 UFC 144: Edgar vs. Henderson
2/26/12 Saitama, Japan Saitama Super Arena
Riki Fukuda vs. Steve Cantwell 3R. Fukuda was extremely impressive in this entertaining and action packed bout. Everyone figured he'd have to use his wrestling to beat Cantwell, but after an early takedown he instead won by controlling the standup. Cantwell was the more diverse and powerful striker, but he's so up and down. When he's loose, moving, and in synch he's really dangerous, but he seems to disappear for half rounds, and Fukuda took advantage of every lull, seizing octagon control and sometimes even bullying Cantwell. Fukuda really had the superior conditioning, and was able to stay aggressive, continuing to move forward and push the pace throughout the majority of the contest. I expected most of the effective kicking to come from Cantwell, but Fukuda did a good job of using the inside leg kick and working both body punches and kicks into his combos. Fukuda had a big flurry against the cage in the middle of round 2. Cantwell eventually fought his way out of it and got a flash takedown late, but it wasn't enough to keep Fukuda from going up 2 rounds. I felt the 3rd round was Fukuda's best because he was able to maintain the same level of activity and confidence we'd seen throughout the first two rounds while Cantwell was seeming more defeated and had a harder time mustering the energy to be effective and aggressive. Fukuda won a unanimous decision. Good match.
Takanori Gomi vs. Eiji Mitsuoka R2 2:22. Wild standup fight. Both men were very unorthodox, keeping their hands low but exploding and getting their body into their blows. Gomi is the more unconventional of the two, constantly switching stances, hunching and pawing to find distance then unloading a bomb. Mitsuoka was the more active fighter in the first round, using his lead hand very well with hooks and uppercuts in addition to the straights. Late in the first, Gomi walked headfirst into a short right hook while trying for a right body hook and was nearly tapped in a rear mounted triangle. Though bloodied, knocked down, and nearly submitted, it was Gomi who came out on fire in round 2. Mitsuoka had replaced George Sotiropoulos on short notice, and Gomi was pretty much praying that because Mitsuoka didn't have a full camp, the big push for the finish gassed him. The Fireball Kid was right, and it was Gomi landing bombs for the first few minutes until Mitsuoka finally tried for a single leg. He was unable to complete it though, and Gomi got behind and pounded him in the face until the stoppage. A great comeback. Good match.
Anthony Pettis vs. Joe Lauzon R1 1:21. Lauzon identified a left kick but dropped his head thinking it was a low kick, and wound up ducking his chin right into Pettis' left high kick.
Hatsu Hioki vs. Bart Palaszewski 3R. Hioki put on a ground clinic here. Palaszewski did a great job to just hang in there and not get tapped, as Hioki was really working hard to advance position and lock a finisher. Hioki dropped Bart with a left jab 15 seconds in, but otherwise it was his domination on the mat that was the story. Bart had a guillotine attempt, but Hioki popped his head out, passed into side mount, and pounded away to set up submissions. The first and third rounds saw Hioki always working his way to a dominant position on the ground, but Bart finding a way to defend the submission despite eating a consistent diet of fists. The highlight was Bart escaping an armbar in the first, but Hioki hitting an omoplata to regain control. I felt this could have been a 10-8 round for Hioki, but Bart came on in round 2, coming forward the whole round and turning it into a kickboxing match. Hioki's reach was problematic, but Bart was able to land low kicks consistently and work some body jabs. Hioki tripped Bart up early in round 3 and eventually worked through his half guard to side mount then took Bart's back when he gave it, but couldn't choke him out. Hioki won a unanimous decision. Good match.
Yushin Okami vs. Tim Boetsch R3 0:54. I've been bored almost every time Yushin Okami stepped into the octagon, but I've never seen him more effective and exciting than in this fight. Boetsch looked woefully outclassed. In round 1, Okami punished him with stiff jabs, cutting him on both cheeks and landing some huge knees to the midsection. In round 2, Okami was equally dominant on the ground, mounting and putting a beating on Boetsch in between going for an arm triangle. Boetsch seemed to have no answers, but he didn't give up, and came out in round 3 like he still had a chance to win. He went for it, and amazingly, he hurt Okami with an overhand right 30 seconds in. Okami stumbled into the cage trying to retreat, and that was Boetsch's cue to go for broke. Boetsch chased Okami landing big hooks until he was able to get him against the cage and hold his head with the right hand while landing a series of huge left uppercuts. After 6 of these, Okami crumbled. Joe Rogan's voice was cracking he was so excited, calling it the greatest comeback he'd ever seen in UFC, though hedging on that later when he regained sanity. Good match.
Jake Shields vs. Yoshihiro Akiyama 3R. A big win for takedown specialist Shields, as he managed to beat Akiyama even though Akiyama was defending the takedown as exceptionally as ever. The fight didn't go the way Shields wanted, but Shields was able to adjust and stay aggressive and active throughout. He outlanded Akiyama by a 2-1 ratio. Akiyama landed a few more powerful shots, and had flash takedowns at the end of the first two rounds, but it was like he was so concerned with his defense he forgot he had to actually do something to score points. Shields finally took Akiyama down with a minute left in the 3rd, and got Akiyama's back when Akiyama got right up, taking him back down and applying a rear naked choke despite two blatant cage grabs by Akiyama that should have resulted in a point deduction. I felt this was a rather dull fight because Akiyama wasn't attacking at all, while Shields boxing was constant but still unimpressive. Shields won a unanimous 30-27 decision. Below average match.
Cheick Kongo vs. Mark Hunt R1 2:11. I've criticized Kongo in the past for abandoning his standup game, but Hunt, a K-1 champion with a negative ground game, is the opponent you try to take down at all costs. Kongo was suddenly a standup fighter again though, but it was Hunt who landed all the significant shots. Kongo was rocked quickly walking into a huge left hook counter, but Hunt didn't attempt to follow it up. Still, 30 seconds later Hunt caught Kongo with a big right hand that wobbled Kongo then flurried against the cage for the stoppage.
Rampage Jackson vs. Ryan Bader 3R. Bader badly outworked a 6 pounds overweight Jackson whose lazy training cost him 20% of his purse, and arguably the fight itself. Bader constantly kept the pressure on Jackson, who stopped the takedowns early, but apart from a huge scoop slam on the right arm then head early in the second round, couldn't get much offense going and eventually wilted under the pressure. Bader actually took the fight over not long after the slam, controlling Jackson on the ground for most of the rest of the fight, beating him up with punches and having a Kimura attempt. Bader won a unanimous 30-27 decision. Below average match.
UFC Lightweight Championship Match: Frankie Edgar vs. Benson Henderson 5R. Henderson had so much more on his blows than Edgar, and there just seemed to be nothing Edgar could do to make up for that. Henderson does such a great job of cutting weight, whereas Edgar doesn't cut any weight at all, and with Henderson appearing a weight class if not two bigger than Edgar he was able to brush off Edgar's shots as if he were a fly and stuff his takedowns. For me it's more a style difference than a size difference though, as Henderson moves and throws huge shots whereas Edgar moves and tries not to get hit. I don't want to make it sound like Edgar doesn't throw, he way outlanded Henderson, but there's just a complete absence of malice as Edgar throws blows that barely even register just to be active whereas Henderson doesn't throw anything that isn't packed with ill intent. Edgar was all battered and bloodied after 2 rounds, his left eye swollen almost shut and his nose all busted up, whereas Henderson's body looked in as good of shape after 5 rounds as it did at the outset. Edgar had more takedowns, but Henderson either went for a submission or got back to his feet quickly. One tactic that worked extremely well was going for a standing Kimura every time Edgar grabbed him around the back, forcing Edgar to release. One of the key portions of the fight was late in round 2 when Edgar got a takedown, but Henderson went for an armbar, pushed Edgar off with his legs then knocked him down with an upkick counter to Edgar's guard pass, took the top and flurried. Edgar did better in rounds 3-5, but his face looked so bad by then it was hurting his chances with the judges. Henderson had a good guillotine attempt on an Edgar takedown, but there's just no quit in Edgar. He never slowed down, and he fought the way he always wins for the entire 5 rounds, which made him think he was going to get this decision also. I felt the way I usually do in an Edgar fight, which is that if the opponent is controlling the center of the octagon, being the aggressor, and landing the more powerful shots, Edgar moving well and landing a high quantity of insignificant blows isn't really enough. I was certainly afraid that Edgar might get all of the last 3 rounds, but the judges were comfortably on Henderson's side with two 49-46 and a 48-47. Good match.
BACK TO QUEBRADA REVIEWS


* MMA Review Copyright 2012 Quebrada *