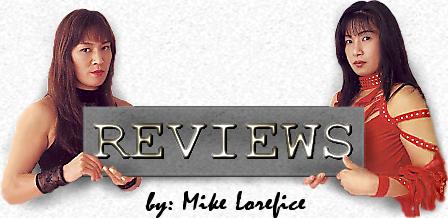 UFC on FUEL 1: Sanchez vs. Ellenberger
2/15/12 Omaha, NE Omaha Civic Auditorium
Ivan Menjivar vs. John Albert R1 3:45. Exciting back and forth match with both combatants taking chance after chance to go after the victory. Menjivar had the first takedown, but Albert went for one submission after another anytime they were on the mat. Albert was the first to do damage in standup, stunning Menjivar with a left high kick then flurrying on him, including an illegal knee when Menjivar dropped to a knee. Albert tried to transition into a guillotine, but Menjivar quickly popped his head out and took top control, though Albert continued going for submissions from his back. Menjivar made a great move to escape an armbar by rolling Albert to his knees, which allowed him to take the back, flatten him out, and rear naked choke him for the win. Good match
T.J. Dillashaw vs. Walel Watson 3R. Dillashaw blitzed Watson the entire fight, slamming him to the canvas and relentlessly going for the rear naked choke. Dillashaw had 5 rear naked choke attempts in the first round alone! Watson had a chance in the third when he countered a single leg attempt with a jumping triangle, but used punches once they hit the ground rather than pulling Dillashaw toward him and tightening the lock. Watson followed with an armbar and heel hook attempt, but it was much too little too late as Dillashaw really put on a wrestling clinic and did a nice job passing and pounding away. Scoring wise, it was one of the most lopsided matches in UFC history as Dillashaw won 30-25, 30-25, 30-26. However, it was an entertaining match because Dillashaw was so aggressive, really pushing the pace on the ground and trying for the finish rather than just using his ridiculously superior wrestling to ride it out like Jon Fitch or Brock Lesnar. Dillashaw actually had a 172 to 12 advantage in strikes landed despite primarily looking for the submission victory. Watson should be commended for his heart though, as he never gave up despite being overmatched, and was finally able to pressure Dillashaw in round 3 both in standup and on the ground. Above average match.
Stipe Miocic vs. Phil De Fries R1 0:43. De Fries came out super aggressive, but he was just lunging in off balance with wide punches. You could see he was going to get countered at any moment, and once Miocic took that inititive, it was pretty much over. A right straight counter sent De Fries into backpedaling mode, and as soon as he ran out of real estate Stipe finished him off with punches on the ground.
Aaron Simpson vs. Ronny Markes 3R. A really close fight where Simpson did the only notable damage, but was slightly edged in two virtually toss up rounds due to Markes scoring a takedown. Markes did generally seem to be the slightly better fighter, as he was able to score from the outside with kicks then get inside and work the clinch game. Simpson should be the better wrestler in a pure amateur setting, but as Markes dropped to middleweight for this fight he was the bigger, stronger fighter and was able to muscle Simpson a bit and get takedowns out of the clinch game. His takedown in round 2 and a late one in round 3 were likely the difference in him getting the 29-28 split decision. It had to be a tough fight for Simpson to lose as he rocked Markes with an uppercut in round 1 and flurried on him with ground strikes until he began to tire and it was clear Markes had weathered the storm. Although highly competitive, the fight was more of a grind that tended to be a bit stagnant. Average match.
Jonathan Brookins vs. Vagner Rocha R1 1:32. Rocha caught a kick and tried for a takedown, but was too high with his bodylock, and Brookins stuffed it, sat into Rocha's guard and landed a series of right hands. It all happened so quickly I was surprised that Dan Mirogliotta stopped it, but on the replay you could clearly tell Rocha was on dream street.
Stefan Struve vs. Dave Herman R2 3:52. Struve started really slowly, with his refusal to utilize a jab allowing Herman to close the distance and back him up for most of the first round. Herman made Struve small by being the aggressor and closing the distance, doing a much better job of throwing in combination. Struve began to right the ship early in the second with a takedown, but lost control trying to take Herman's back. As Herman slowed a bit and Struve finally became aggressive, Struve started to come on, cutting and mousing Herman under the left eye with a good right hand. Struve backed Herman with a left and right hook, decked him with a big uppercut and mounted. Herman was just covering his head, so Struve calmly proceeded to throw punches around the block until Josh Rosenthal saw enough. Above average match.
Jake Ellenberger vs. Diego Sanchez 3R. Ellenberger seemed too smart and hard hitting for Sanchez, but you knew sooner or later it was going to become a war, and Sanchez turned it on late despite having nothing left in the tank. Ellenberger didn't respect Sanchez's standup, keeping his hands low to better defend the takedown. In round 1, Ellenberger waited for Sanchez to attack, and was befuddling Diego because he never knew when Jake would back out of danger or when he'd stand his ground or stop and counter. Sanchez had trouble backing Ellenberger, and wasn't continuing forward when he attacked, which allowed Ellenberger to hit him on the way out. Ellenberger had a flash knockdown and cut Sanchez's nose with a big right hook late late in the first. Ellenberger either broke the nose immediately or when he continued to work it over with jabs, hooks, and ground and pound. Sanchez wasn't in as good of shape as he was in his early days, and that combined with the frustration of getting behind early and the inability to breath through his nose first took his confidence and then his cardio. Ellenberger began to be the aggressor in round 2, and really took over the fight with big ground elbows to the nose after countering a left with a power double leg takedown late. Down but not out, an exhausted Sanchez mounted a late rally in the third, cutting Ellenberger's nose with a kick and landing a couple good punches. Ellenberger stopped the comeback with a double leg, but a risky attempt to take Sanchez's back when he was wall walking resulted in Sanchez getting rear mount and unloading the tank with a huge flurry of punches. Sanchez dug deep because he needed the finish and expended every ounce of energy he could muster, with Ellenberger finally ended the great late run with an escape seconds before the bell. It would have been interesting to have seen what would have happened if there was a 4th round, especially since the decision was the only thing without drama given Ellenberger had clearly taken the first 2 rounds. Good match.
BACK TO QUEBRADA REVIEWS


* MMA Review Copyright 2012 Quebrada *