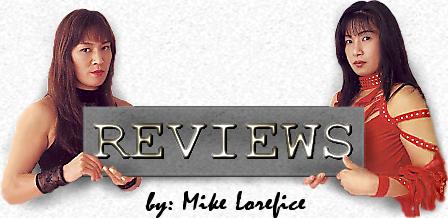 UFC on Fox 2: Evans vs. Davis
1/28/12 Chicago, IL United Center
Cub Swanson vs. George Roop R2 2:22. A standup fight with a complete style clash. Roop used his Muay Thai in a methodical manner, trying to keep Swanson off him with front kicks then coming in with kick combos that were too easy to identify, and thus kept getting blocked or backpedaled away from. Swanson was a wild man, rushing in and winging hooks. While Roop wanted technique, Swanson aimed for an out of control brawl, and had Roop backing away constantly. The huge difference in the fight was definitely in their ability to close distance, with Swanson being on top of Roop before he could even react and often gone before Roop could reach him. There were some pretty good exchanges though. Roop tried to change things up going for a single leg, but Swanson stopped it and hit an awesome judo throw when Roop switched to a bodylock. Roop held off several fierce attacks from Swanson, but finally got caught with an overhand right trying to follow Swanson's left straight with a left hook. The punch not only knocked him down and pretty much out, but produced a sure to be classic moment where his mouthpiece went flying out and actually boomeranged off the cage, hitting Swanson on the arm. The momentary distraction didn't stop Cub from pounding Roop out on the mat though. Good match.
Demian Maia vs. Chris Weidman 3R. This had all the makings of a disappointing fight. You had Weidman who took the fight on 11 days notice when Mark Munoz suffered an elbow injury that required surgery and thus had to do extra work on the last day to make weight. Then you had Maia, who used to submit everyone, but realized he could only go so far with no standup game, so he became the reverse Chieck Kongo and decided he was only going to use his newfound "striking skills". Maia has a good left knee and a powerful left hand that doesn't do him any good because he spends all fight loading up on it, and has no idea how to set it up. Once Weidman figured out there was no threat at all coming from the right side, which didn't exactly take long as Maia just pawed with his right hand, Weidman relaxed and had his way. Weidman didn't look good by any means, but he was the one that was coming forward, who at least looked comfortable in standup (Maia was all stiffness and tension), who did some physical damage (cut Maia's right eye), who was getting all the takedowns, and who tried a submission or two. The first two rounds were adequate, but the third round stunk because both were so gassed they became really sloppy. I thought Weidman won every round, I mean Maia having no ground offense is pretty much all you need to know about his performance. However, the judges had it much closer than I did, with Weidman earning a 29-28 split decision. Below average match.
Chael Sonnen vs. Michael Bisping 3R. A generally underwhelming fight with Bisping's defense thwarting Sonnen's offense, and Bisping's offense being generally invisible even against a not particularly strong standup fighter. Sonnen could take Bisping down, did so in every round, but until the third round couldn't hold him there. It doesn't really matter though because when you get takedowns you win decisions. Bisping's defense and conditioning were standout aspects of the fight along with Sonnen's takedowns, but until someone makes sweeping changes to stop the takedown from being the be all and end all of scoring they can't even consider there being a shred of controversy to Sonnen winning the first and third rounds. Sonnen had a tough weight cut and looked gassed most of the second, so Bisping had plenty of opportunity in standup, but was all too happy to hold Sonnen against the cage, which really doesn't even score you any points. He had a couple good blows throughout the fight, but even in the second, didn't land any shots that stood out, and wasn't making up for it with even semi quality volume. Though it wasn't one of Sonnen's better fights, he did what he had to, coming back big in the third when he was finally able to keep Bisping on the mat and getting rear and full mount, though Bisping prevented any submission attempts. Bisping fans will be impressed by his ability to get back to his feet even and to reverse position and pin Sonnen against the cage, but his offense was even more lacking than Sonnen's 2nd round conditioning. A gassed Sonnen still managed to take Bisping down and cut him under the left eye, while Bisping did enough to maybe win the round but certainly not to leave any lasting impression or break the will of a very prone and frustrated Sonnen who later admitted he was never in a comfortable position. Sonnen won a unanimous decision. Below average match.
Rashad Evans vs. Phil Davis 5R. Davis had the height, the reach, and was the better wrestler on paper, but was so totally outclassed he could never be comfortable and confident and was always on the defensive. Evans was far more fluid and relaxed. He had too much foot and hand speed, too much skill, and even the leverage, being the fighter who scored all but 1 of the takedowns. Davis looked really green and totally out of his depth. Davis bled from the mouth and even the right shin from blocking Evans kicks. Evans never came that close to finishing, but landed numerous solid shots in standup and on the ground. Rashad usually had a takedown against the 4 time All American wrestler, doing particular damage from the mounted crucifix en route to the unanimous 50-45 decision that earned him a title shot against Jon Jones. Average match.
BACK TO QUEBRADA REVIEWS


* MMA Review Copyright 2012 Quebrada *