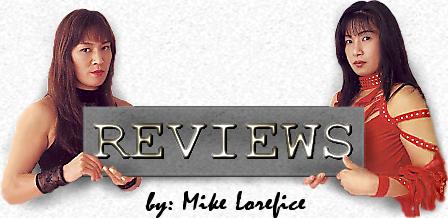 UFC on FX 1: Guillard vs. Miller
1/20/12 Nashville, TN Bridgestone Arena
Pat Barry vs. Christian Morecraft R1 3:38. Morecraft's strategy was to get the takedown and immediately go for a submission. He had a pretty good armbar attempt, but in general, I felt his lack of patience was a major detriment. In particular, trying to force a rear naked choke when he took Barry down against the cage into the mount was silly because Barry came down on his side and was against the cage, so Morecraft had no real opportunity to get behind without pounding Barry into giving his back and no leverage choking from the side. Barry defended the submissions and got back to his feet, where he fought his fight even though Morecraft had taken him down catching his first kick. Morecraft isn't a great mover and is particularly slow reacting to his own misses or getting out of the pocket in general. Barry marked Morecraft's face up with some stiff jabs, and soon knocked him down slipping a left hook and firing back with his own then landed a few big punches on the ground for the stoppage. This fight wasn't boring by any means, but the fact that this was the best they could come up with for fight of the night shows this was one of the most lackluster UFC's of the past few years.
Mike Easton vs. Jared Papazian 3R. A highly competitive standup match. They fought most of it on the inside, standing toe to toe and exchanging uppercuts and hooks. Both men have quick hands and good power, but just absorbed high quality blows, so it was sometimes difficult to tell if someone landed a really good shot and you tended to get lulled by the sameness. Easton had a meaningless 30 second takedown late in round 2, so you knew he was getting that round. The others could have gone either way, and the scoring was all across the board from 30-27 Easton to 29-29. Easton won a majority decision. Above average match.
Duane Ludwig vs. Josh Neer R1 3:04. Neer is one badass fighter. His gameplan is to come forward no matter what. Ludwig certainly isn't a fighter you can simply walk through, so Neer was taking a lot of abuse, but he just didn't seem to care so Neer only backed up when Ludwig knocked him back, such as a nice body hook. Ludwig showed an impressive short right hand, both as a counter or while Ludwig was stepping forward, and marked Ludwig's face up quickly. Neer backed Ludwig into the cage, and Ludwig tried to use his Thai knees, but after eating a few Neer got hold of a leg and took Ludwig down. Ludwig tried to use his legs to push Neer off so he could stand, but Neer hooked his neck during the transition and tapped him with a guillotine. Fun stuff.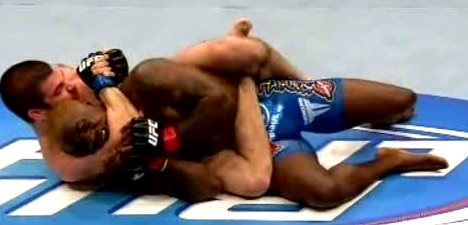 Jim Miller vs. Melvin Guillard R1 2:04. A similar fight to the previous one, with Miller's persistence and singlemindedness in the face of adversity also paying off. Miller was aggressive, looking for the takedown, but Guillard was tagging him in standup. Guillard hurt Miller early with a left hook while Miller was trying a left low kick, but it was Miller that pushed forward trying his hardest for the takedown. Miller took some good uppercuts and a powerful knee, but stabilized. A little later Miller ate a flying knee to get a takedown, and this was the beginning of the end for Guillard, who was simply no match for Miller on the ground. Miller mounted quickly and took Guillard's back during a scramble then choked him out. Entertaining match.
BACK TO QUEBRADA REVIEWS


* MMA Review Copyright 2012 Quebrada *