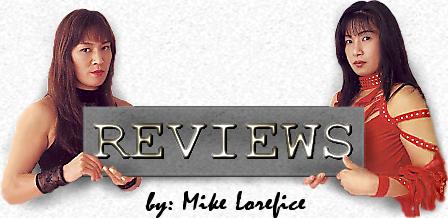 UFC on Fox 1: Velasquez vs. Dos Santos
11/12/11 Anaheim, CA Honda Center
Damarques Johnson vs. Clay Harvison R1 1:34. Johnson tried to establish his left jab to set up his combinations. He couldn't find the range, but surprised Harvison by changing it up and putting a right straight out then following with a huge left uppercut that allowed him to finish the already out Harvison on the ground with just 1 punch.
Ricardo Lamas vs. Cub Swanson R2 2:16. Swanson started strong as he clearly had the advantage in standup, scoring with a variety of kicks. Swanson was definitely fighting with some flair, but Lamas was very determined to get him to the ground. Swanson countered Lamas' takedown with a tight guillotine that Swanson held as long as his arms would last, but Lamas simply wouldn't tap. As the fight progressed, Lamas was able to control with his wrestling and Swanson's guillotine and Kimura attempts were in vain. Lamas seemed to be trying to take Swanson's back as Swanson tried to wall walk, but once Swanson gave up and turned to his back Lamas pounced on an arm triangle for the submission. Above average match.
Pablo Garza vs. Dustin Poirier R2 1:32. Poirier outstruck Garza in the first round, putting him down a few times by catching his kick and tripping him up or knocking him off balance. Garza generally seemed to be on roller skates or ice even without much help from Poirier. Garza grabbed for a double leg after Poirier hit a good left hand, but Poirier settled into Garza's half guard and pounded on him to finish out a successful round. Garza's double leg early in the 2nd had the same result, and Poirier softened him up with ground and pound until he got hold of Garza's head and rolled him into an anaconda choke for the win. Average match.
Ben Henderson vs. Clay Guida 3R. I felt this was a really close fight with very little separating the two. Guida pressured constantly as always, but wasn't that successful at getting Henderson to fight in a wild out of control manner after the initial flurry. Henderson did a nice job of reversing Guida's takedown attempts and working the clinch game, scoring with knees a lot more than Guida could do anything with his punches. Guida had a good right hook to set up guillotine attempt late in round 1, but Henderson's big left hook was the best shot of the round, seeming to be a potential knockdown but Guida recovered into a desperation shot. Overall, it was basically an even round. Both men had early takedowns in round 2, but Henderson's was the one that stuck a little bit and allowed some ground and pound. Guida hit a spinning backfist and had a guillotine attempt in the 2nd, but Henderson escaped and had a rear naked choke attempt so I'd marginally give the round to Henderson. Henderson's relied more and more on his knees from the clinch as the fight progressed. He ducked a high kick and took Guida down midway through the 3rd and had another rear naked choke attempt. Henderson tried a jumping knee, but Guida jumped into a takedown at the same time and went into an awkward looking guillotine where he struggled for conventional body control. Again, it was pretty much an even round. I feel like Henderson winning the fight 29-28 was accurate, but you could pretty much go either way with any of these rounds, so I was surprised that it was a unanimous decision where only 1 judge even gave Guida a round. In any case, it was easily the fight of the night. Good match.
UFC Heavyweight Title Match: Cain Velasquez vs. Junior Dos Santos R1 1:04. Velasquez tried to feel Dos Santos out, but that didn't make much sense because Dos Santos has never done anything beyond try to use his other skills to allow him to knock his opponent out with his boxing. Velasquez needed to pressure him with his wrestling and try to tire him out if not finish him on the ground, but instead he stood right in front of him and got leveled with an overhand right then pounded out on the ground. The Juan Manuel Marquez vs. Manny Pacquiao match was certainly the notable fight of October 12th, but at least the man who really won this one easily had his hand raised in the end.
BACK TO QUEBRADA REVIEWS


* MMA Review Copyright 2011 Quebrada *