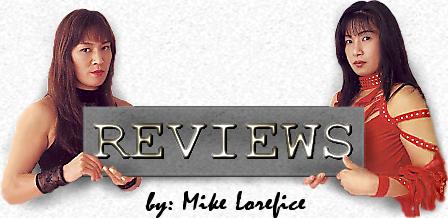 UFC 137: Penn vs. Diaz 10/29/11 Las Vegas, NV Mandalay Bay Events Center
Hatsu Hioki vs. George Roop 3R. A dull fight defined by Hioki's grappling advantage not being put toward any attempt to be offensive. Hioki wasn't even going for submissions or striking during an extended period in full mount. Roop was far more aggressive, but Hioki defended well on his feet and controlled the clinch and ground game. Roop wasn't as skilled, but did more damage and generally put forth a far better effort to make it a fight. The first round could have gone either way depending upon whether you favor the striker or the grappler, Hioki dominated the 2nd round with a great display of positional dominance on the ground, but Roop actually had the takedown advantage to win the third round. Hioki won a split decision. Below average match.
Scott Jorgensen vs. Jeff Curran 3R. Far from the usual Jorgensen slugfest, Scott finally got himself a BJJ coach, and the rewards were immediate as he was able to utilize his wrestling advantage and then defend Curran's sweeps and submission attempts and maintain top control. It was a pretty good technical battle on the ground, but not a particularly exciting fight. Jorgensen was clearly losing the standup as Curran consistently got off first, winging right hands, but even though Jorgensen was mainly standing in front of him, Curran wasn't able to do enough damage to make his case. Jorgensen did what he had to, and rode his way to the decision. Average match.
Mirko Cro Cop vs. Roy Nelson R3 1:30. Cro Cop tore his bicep in training 10 days before the match, but hid this fact from UFC officials and fought anyway. He basically fought what may be the last MMA fight of his career with one arm, circling left and loading up with the left hand and foot. The lack of a jab, or anything coming from the right side, made it easy for Nelson to pursue him in a relaxed fashion as he wasn't taking the small shots while defending the big ones, and just made Cro Cop so predictable it was hard for him to even hit the human punching bag. More importantly, it made it incredibly hard for Mirko to defend Nelson's takedowns. Cro Cop had one big flurry early in round 2, ducking Roy's follow up after Nelson landed a big right hook, and flurrying with body hooks and uppercuts against the cage. It was the last hooray to his storied career though, as Nelson, who can take a punch like no other, weathered the storm and was able to take Cro Cop down again. Nelson had takedowns in each round, and had Cro Cop in increasing peril with each one. He finished the second round landing one shot after the other from mounted crucifix. When Cro Cop slipped or missed an ill advised takedown early in the 3rd, Nelson secured rear mount and pounded him out. Above average match.
Denis Siver vs. Donald Cerrone R1 2:22. Cerrone gave one of his most impressive performances here, just shredding one of the best strikers in the UFC. He said he had technique and Siver just had flash, and while Cerrone has always seemed kind of wild because he has enough confidence in his chin and ability to defend on the ground that he doesn't care, one couldn't argue with the results here. He hurt Siver twice in the first minute, but Siver was able to tie him up and seemed to have weathered the storm. Cerrone landed a left high kick though then followed an inside leg kick with a right cross and choked him out. There was more entertainment in 2 minutes here than in the rest of the undercard combined.
Matt Mitrione vs. Cheick Kongo 3R. Mitrione's footwork and agility were too good for Kongo to do much of anything to him in standup, but although he constantly pressured Cheick, he wasn't able to cut off the ring or utilize his movement for much offense. The first two rounds were basically uneventful pick ems with Mitrione moving forward but not landing and Kongo retreating but not landing. Kongo clearly won the 3rd round with two takedowns and good stretches of ground and pound that busted Mitrione open. I was surprised that Kongo won the decision so easily as he basically just ran for the first two rounds without even showing any actual quality defense, but I guess his low kicks were better than nothing. Below average match.
Nick Diaz vs. BJ Penn 3R. The days when Penn can win on superior natural ability are almost as long gone as the days when Tito Ortiz can win by having a 30 pound weight advantage at the opening bell. Penn's conditioning has always been questionable at best, and you knew if he didn't get Diaz early, he was going to be in big trouble because Diaz would just increase the pace and pressure until Penn did something to stop him or collapsed. Penn did get off to a great start, striking accurately to cut Diaz's right eye and nearly getting his back in a lengthy ground segment he controlled. Penn won the first round, but couldn't come close to sustaining that level, and in fact was about ready to go home by the start of the second. Diaz's amazing pace and superior ability to pressure was noticably slowing him down, and Penn was basically done after the first minute of the second round. What makes Diaz great is not merely his cardio, but his ability to use his combinations to back his opponent into the cage and continue the onslaught so they are simply trapped there. Penn had no room to run and no longer had the energy to put enough on his punches to make Diaz back off. Diaz just walked Penn down landing at will and peppering him against the cage for the final nine minutes with Penn looking at the clock just wishing it was over so he could get some oxygen. Diaz barely missed a punch after the second round, battering Penn's face like it has never been before. Diaz won a unanimous decision. Good match.
BACK TO QUEBRADA REVIEWS


* MMA Review Copyright 2012 Quebrada *