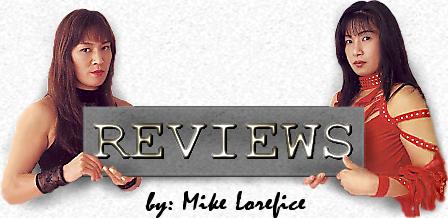 UFC 135: Jones vs. Rampage 9/24/11 Denver, CO Pepsi Center
James Te Huna vs. Ricardo Romero R1 0:47. Te Huna's right uppercuts were the story here. He countered Romero's right hook with a big one, which sent Romero, who wanted little to do with standup in the first place, into full desperation mode. Romero pretty much crawled after Te Huna to avoid giving up on a single leg takedown, and Te Huna just leaned over and put him out with a right uppercut then landed a few more big shots before the ref could get in and stop it.
Takeya Mizugaki vs. Cole Escovedo R2 4:30. Almost two different fights in one, though good action in both. In round 1, Mizugaki seemed to want to take Escovedo down and it was Escovedo who was landing some good elbows and scoring from the clinch. I was thinking this wasn't going to be one of Mizugaki's most entertaining fights, considering his standard is pretty high, when Mizugaki hurt Escovedo late in the first round with body shots. After that, his confidence not only swelled but he seemed to realize that Escovedo was more dangerous on his back than in standup, thus switching to striking in the second round. Mizugaki showed some really evolved combinations, and began taking Escovedo apart. Still, perhaps the main difference was Mizugaki could take a shot to give one or more back while Escovedo didn't have that kind of chin. Mizugaki knocked Escovedo halfway across the ring onto his butt with a left hook counter. Escovedo seemed to recover, but his lack of footwork and bad habit of just standing in front of Mizugaki led to Mizugaki having many successful followups. Escovedo tried to go back to the clinch, but in refusing to release it at all costs, he allowed Mizugaki to light him up punching through, over, and around it. Mizugaki had a big flurry at the end of round 2, dropping Cole with lefts twice in 10 seconds and finally getting the stoppage when he followed to the ground. Good match.
Tim Boetsch vs. Nick Ring 3R. Boetsch was the far more powerful puncher and was certainly the aggressor, but early on it was a lot of chasing and missing. Ring was very patient, and kept moving with his corner screaming at him any time he even thought about setting his feet. Ring seemed to be trying to wear Boetsch out, which seemed very possible considering Boetsch has to cut a ton of weight to make 185 and they were fighting in high altitude. However, aside from the occasional kick, Ring arguably lacked any real plan as to how he'd mount the offensive necessary to win the fight, or perhaps Boetsch's size and strength were simply too much for him. Boetsch worked the angles much better after the first round, and was able to walk Ring down, land a heavy punch or two, then tie Ring up and work him over or take him down. Boetsch's best opportunities to finish came at the end of the 2nd and 3rd rounds, first taking him down and hooking a Kimura with about five seconds left in the 2nd and then hitting a beautiful hip roll into side mount. Boetsch won a unanimous decision. Average match.
Aaron Riley vs. Tony Ferguson 1R. Riley's matches always have good action. He's become more elusive and less predictable, faking, feinting, changing his timing and not falling into patterns, but he's still a guy that always winds up taking a beating. Riley has kicking aggressively early, doing damage even if Ferguson blocked them, but Ferguson turned the fight after a few minutes with some wicked uppercuts. First he broke Riley's jaw with a big left uppercut, causing Riley, whose jaw was also broken by Spencer Fisher at UFC Fight Night 3 1/16/06, to open and close his mouth repeatedly the rest of the round. Ferguson's punching power was extremely impressive, and he did a great job of mixing straights and uppers. He appeared to bust Riley's nose with an uppercut as well, with the gushing blood giving him additional breathing problems. Riley fought the round out, but once he told his corner the jaw was broke the fight was stopped. Entertaining well it lasted.
Nate Diaz vs. Takanori Gomi R1 4:27. Diaz was on fire here, not just landing a ton of half power punches like the Diaz brothers usually do, but stepping in with hard straight punch combos that were doing good damage while also keeping Gomi out of his striking range. Gomi never had a chance to get inside because Diaz kept hitting him, and just wasn't able to get off most of the time. Diaz dropped him with a left straight less than a minute in. Gomi wasn't rocked, but he was just getting clipped left and right. Finally, he dropped down for a takedown, but Diaz chained through a series of triangle and armbar attempts until he finally got the submission with the arm bar. Just great torrid paced action from the Diaz brothers as always. Good match.
Travis Browne vs. Rob Broughton 3R. Browne was scoring with whatever he did, but seemed strangely unable to really capitalize. He took Broughton down at will and passed guard immediately, but then let him off the hook. He had the reach advantage, but ran away most of the fight. He was scoring with heavy low kicks, but only threw a handful. Broughton didn't look to be in any sort of shape, but was actually the better conditioned of the two, and just kept coming forward even though he was the one getting hit when he did so. He did wear Browne down, but still never really got any offense going. Browne won a unanimous 30-27 decision. Below average match.
Mark Hunt vs. Ben Rothwell 3R. Big guys and high altitude just don't mix. This started out as an actual interesting back and forth heavyweight match, but Rothwell could barely even stand to start the third round. Hunt was ready to rush him, but a few minutes into the round he was totally exhausted as well. What was interesting here is that kickboxer Hunt was making a big effort to win the match on the ground even though he was the far superior standup fighter. Rothwell got the first takedown with an explosive tackle into full mount, but after that it was mainly Hunt that was getting it to the ground where he would pound on Rothwell, bloodying him and even breaking his nose. Hunt might have had an armbar finish in the 2nd, but Rothwell was saved by the bell. The ref actually stood the fighters up late in the 3rd when Hunt had side mount and was pounding away (his pace had slowed some, but still...). Somehow a totally depleted Rothwell managed to counter Hunt's subsequent takedown, dripping blood all over Hunt's back as he took the top. Rothwell attained full mount and went for a choke just as the bell rang. Other than a few good moments though, it was all Hunt after the first round. Hunt won a unanimous decision. Average match.
Matt Hughes vs. Josh Koscheck R1 4:59. This was a tough fight for both men because their wrestling was going to negate each other. Both can be good in standup, but aren't exactly the most technical or consistent on their feet. Hughes got off to a great start, working the surgically repaired right orbital bone that GSP broke at UFC 124 12/11/10. Hughes was winning the round scoring from a distance, but Koscheck turned the fight late following an uppercut with an overhand right then landing a few more big shots. Hughes tried to clinch, but slipped throwing the knee and Koscheck pounced on him and pounded him out with hammerfists. Hughes didn't officially retire after the fight as many had suspected, but UFC putting him on the shelf at his request has lasted throughout 2012. Above average match.
UFC Light Heavyweight Championship Match: Jon Jones vs. Quinton Rampage Jackson R4 1:14. Jones is a bad matchup for anyone, but particularly Rampage because Jones' 11.5" reach advantage is further magnified by Rampage's boxing stance shortening him and thus making it that much more difficult for him to score without getting inside. Jones is much too strong a kicker and moves a lot better than Rampage, so he basically he was nowhere to be found and just had his way with Rampage. You almost felt like the rare occasion when Rampage actually got into range was just Jones toying with him and taking the opportunity to do something different. Jones wanted to show a diverse attack, and at one point even tried a guard pull triangle. Jackson showed the briefest flashes of having a chance to get in the match when he finally threw some kicks in round 3, giving him a better opportunity to sneak into range, but Jones made a great transition from a single leg into a double leg to take Rampage down into side mount, switched to full mount and opened up a nasty gash over Rampage's eye with an elbow. Rampage made a great move to buck and stand, but Jones took him down again at the start of the 4th and quickly finished him with a rear naked choke. Rampage didn't take too huge a beating, all things considered, but his offense was almost non-existent, so I found this rather dull and academic and have no idea how this won Fight of the Night beyond being part of the usual Jon Jones propaganda. Average match.
BACK TO QUEBRADA REVIEWS


* MMA Review Copyright 2012 Quebrada *