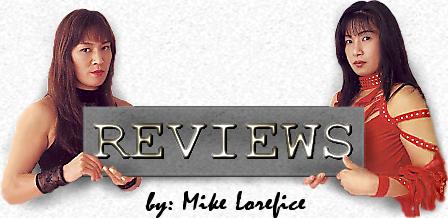 UFC Live 5: Hardy vs. Lytle 8/14/11 Bradley Center Milwaukee, WI
Amir Sadollah vs. Duane Ludwig 3R. Tough, grinding full time striking contest where both men's faces were pretty dinged up by the end. Ludwig did a lot of Muay Thai clinching early, not scoring so much from it but wearing Amir down. Ironically, it was at a distance that Ludwig did his best work. He was able to make Amir respect his right hand, which opened up his other options. He got off quicker, and also showed the sharper counters, including a couple of left hooks that wobbled Amir. Sadollah finally came on in the third when Ludwig was more tired than he was, but he had slowed considerably as well, not so much from lack of conditioning as Ludwig, but from Ludwig's Muay Thai attack. Sadollah got a takedown and hit a nice front kick to the face. However, Ludwig came on again late and tried to steal the 3rd with a last second takedown, but the judges correctly stuck with Sadollah. It didn't matter though, as Ludwig had clearly won the first two rounds to secure the 29-28 decision. Above average match.
Donald Cerrone vs. Charles Oliveira R1 3:01. They traded strikes throughout, but it was Cerrone who largely dictated the fight, keeping Oliveira on the defensive. He landed a super body hook and a knee, though the former seemed largely responsible for dropping Oliveira. Cerrone leaned over and reigned punches, which weren't great, but Oliveira could only cover so the ref stopped it.
Jim Miller vs. Ben Henderson 3R. What looked to be a competitive match turned out to be a whitewash as Henderson was a beast here, totally overpowering Miller. He just took him down at will, hitting all 7 takedown attempts, and manhandled him on the ground with some really punishing ground and pound. Miller was bludgeoned pretty badly, getting sliced around the right eye from one of Henderson's crisp elbows. Miller went for submissions from the bottom, including a decent kneebar attempt, but was clearly down 2 rounds to none. Miller momentarily turned the fight by knocking Henderson down with a big left hook, but Henderson quickly recovered, took Miller down yet again, and got a rear naked choke. Miller couldn't finish, but did enough on the ground to earn the round from two of the three judges. Henderson won a unanimous decision. Good match.
Chris Lytle vs. Dan Hardy R3 4:17. Lytle has been about as entertaining a fighter as UFC has had, and this was a fitting climax to a thrilling career, capturing a record setting 6th Fight of the Night. Lytle was far from the greatest mixed martial artist ever, but he's the type of fighter everyone wants to see, the all too rare fighter who tries to win in an entertaining fashion, and is more than willing to accept that taking these chances may also lead to him going down in a blaze of glory. It was an action packed brawl where neither combatant showed any orientation toward defense, just dodging and ducking really. Hardy was kicking in the first round, but almost totally abandoned these tactics, which didn't make much sense considering the how kick was there all day. More importantly, it allowed Lytle to get inside unchallenged. Lytle was typically wild, dropping his head and winging overhands which were nice when they actually landed. He was more successful going to the body from this low posture, showing some nice right left combos. Perhaps it was the few times that Hardy wobbled Lytle with short rights that sucked him into a fight that was more on Lytle's terms. The fight was competitive with a lot of good shots back and forth, but Lytle won enough of the exchanges to take the first two rounds. Hardy got a late takedown, but Lytle guillotined him and rolled right into the mount for the submission. Very good match.
BACK TO QUEBRADA REVIEWS


* MMA Review Copyright 2011 Quebrada *