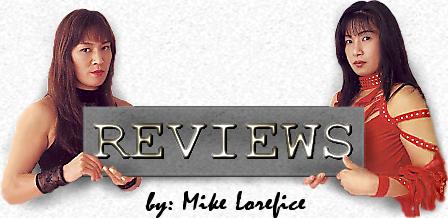 UFC Live: Kongo vs. Barry 6/26/11 Pittsburgh, PA Consol Energy Center
Matt Mitrione vs. Christian Morecraft R2 4:28. Both men are 260 pounders, but that's about where the similarity stops. Mitrione has the speed and footwork of a much smaller man. He's very light on his feet, a fluid and easy mover. I'm not very experienced at the world of Morecraft, but I wasn't seeing anything particularly dynamic, in fact he seemed rather robotic. I'm not sure that Mitrione's striking in and of itself was that much better, but he had his way with Morecraft in standup because he outmoved him so badly. Mitrione knocked Morecraft down with a left straight early in round 1 and busting up his nose. Morecraft protested a punch to the throat for reasons known only to him, but he was already looking like he was to the point where he needed a break. It didn't come, and Mitrione nearly KO'd him with a few good lefts straights then a right straight and right hook. Morecraft somehow made a good move to take the top though, and was able to hang on until time expired. Morecraft never really recovered though. He was able to take Mitrione down in the second, but still couldn't get beyond holding him and into his submission game. His shots were kind of slow, and he may have injured his hamstring when Mitrione brushed one off or maybe he was just cramping? In any case, Morecraft stood in front of Mitrione when he got up, and Mitrione KO'd him with a big punch combo. Above average match.
Matt Brown vs. John Howard 3R. I have a lot of respect for both of these guys. They are very well rounded, technically skilled fighters who work hard. This particular match didn't really come off though because the defense was too far ahead of the offense. Howard did well with low kicks but didn't have the confidence to stick with them, while Brown did well with his hands, particularly his jabs. Howard mainly focused on the takedown, but didn't have much luck, and it was Brown who spent most of the time on top. Howard's defense was too good for Brown to do much on the mat though. While Howard had one really nice sweep and a few submission attempts, Brown's ground control was the primary factor that ultimately earned him the 29-28 decision. Average match.
Rick Story vs. Charlie Brenneman. Story took the main event on short notice, a little under a month after a tough 3 round decision over Thiago Alves at UFC 130. Poised to step in for Anthony Johnson and fight Nate Marquardt in one of the million matches that could potentially earn the victor a title shot, the match was demoted yesterday when Marquardt didn't receive medical clearance and little known 13-2 prelim fighter Brenneman was suddenly elevated from off the card because his opponent TJ Grant got sick match to a no lose situation in the semifinal. One can debate whether Story was burned out from trying to fight again too soon, had a let down because he was no longer facing a big name opponent, or Brenneman simply answered the call and proved to be the better technical fighter, but in any case it was a star making performance for Brenneman. Brenneman had great success taking Story down, and his ground control winning out over Story's submission attempts was the story of the fight. In round 1, Brenneman led with a right hand then went right into a leg trip and started the second and third with single leg takedowns. Story would try for his guillotine, but could never secure full guard to get the leverage. He had more success in the third when he kept Brenneman away and worked for the armbar, but the ref inexplicably stood them up. Luckily, the wound up right back in the same position, but this time Story adjusted and nearly had a triangle. Brenneman was on his knees though, so the challenge was locking his knee. Story knew he was down two rounds and needed the finish, and this submission attempt took all the energy he had but Brenneman still slipped out. Story took the top though and mounted, but Brenneman had a late hip escape to survive and thus secure the unanimous decision. Good match.
Cheick Kongo vs. Pat Barry. I don't know how to describe this, except to say it was totally unreal and like nothing I have ever seen before. I could swear Kongo was unconscious twice within 30 seconds, but almost as soon as he got up the second time, he scored the KO! It was like something you see in a silly movie, and laugh off as more lazy Hollywood feelgood nonsense. Joe Rogan dubbed Kongo "Undisputed Champion of the Scary Looks", but Barry wasn't intimidated. He stalked Kongo and dropped him with a big overhand right. Kongo seemed to go limp, but did immediately roll right to his knees. Barry somehow managed to miss a whole flurry of bunches and Kongo was able to hold on, but Barry broke free and dropped Kongo with another overhand right. Again, it appeared Kongo was unconscious as he fell, but he kept moving. Even still, I was shocked Dan Mirogliotta didn't stop it this time, given the first time was questionable enough and now Kongo had been down twice in a row. Mirogliotta apparently knew what he was doing for once though, as Kongo got distance and Barry did the Bald Bull charge right into a slow wobbly right hook. Kongo managed to get his balance long enough to render Barry limp with a right uppercut just as Pat started to throw his own right hand. It was arguably the most remarkable comeback in UFC history because of the turnaround time from when Kongo sustained his two knockdowns to when he immediately won with one of his own. Good match.
BACK TO QUEBRADA REVIEWS


* MMA Review Copyright 2011 Quebrada *