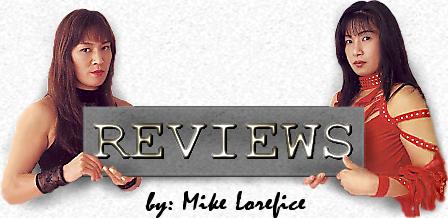 UFC Live: Sanchez vs. Kampmann 3/3/11 Louisville, KY KFC Yum! Center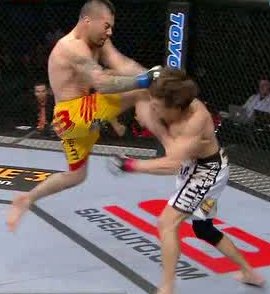 Brian Bowles vs. Damacio Page R1 3:30. Exciting short match. Page threw caution to the wind, coming out as aggressively as humanly possible with furious even jumping kicks and knees. Bowles took some shots, but weathered the initial storm and seized control, catching a kick and taking Page down. Bowles threw a flurry of punches on the ground then took Page out with a guillotine.
Igor Pokrajac vs. Todd Brown 1R. Pokrajac fought an aggressive standup fight, and that's what Brown claimed to be looking for. However, when he stunned Pokrajac, he tied him up on the cage rather than going after the finish. Pokrajac recovered by the time Brown let him go, and landed a high kick ala his mentor Mirko Crocop (okay, it was actually with the right leg). Brown's desperation shot failed, and Pokrajac was able to get a Thai clinch and blast him with a knee that more or less ended the fight. Brown actually survived a bit of ground and pound and was saved by the bell, but was too far gone for it to matter, never getting up in between rounds and quickly giving up. Above average match.
Chris Weidman vs. Alessio Sakara 3R. All American wrestler Weidman made his UFC debut, taking the fight on 2 weeks notice and proceeding to control three rounds against a game Sakara. Sakara was aggressive when he was on his feet, but just couldn't keep Weidman off him. In round 1, Weidman wasn't able to get the takedown, but he cut Sakara around the right eye and controlled with the clinch. In rounds 2 & 3, he was able to take Sakara down and bust his face up horribly with elbows from side mount. Sakara had one nice reversal and tried to flurry, but was quickly taken down again. Otherwise, it was a rather dull fight that was mainly notable for Sakara using ref Gary Copeland's sleeve to wipe his blood just before the doctor checked his cut. Weidman won a unanimous 30-27 decision. Below average match.
Mark Munoz vs. CB Dolloway R1 0:54. Dolloway had a quick takedown and went for a guillotine, but Munoz escaped and clocked Dolloway with a right hand that sent him stumbling to the canvas. Munoz followed to the ground and landed two hammerfists before Mario Yamasaki stopped it. Some questioned the stoppage, but Dolloway didn't seem in possession of his faculties from the moment he clumsily fell, and I didn't see where anything was going to happen beyond him taking more unprotected shots.
Thiago Tavares vs. Shane Roller R2 1:28. Tavares is very comfortable on his feet, a smooth striker who has become more patient. Roller is a wrestler whose striking is improving, but he basically pushes the pace and tries to stay in attack mode to make up for his myriad of shortcomings. I expected Roller to be pushing to get the fight to the ground, but he also seemed content to stand and throw power punches. Tavares won the first round, and you figured he'd roll if the fight continued in this fashion. However, he was caught early in second when he was backing away from a couple left jabs and suddenly Roller shot a right cross Tavares never even saw through for the thrilling KO! Above average match.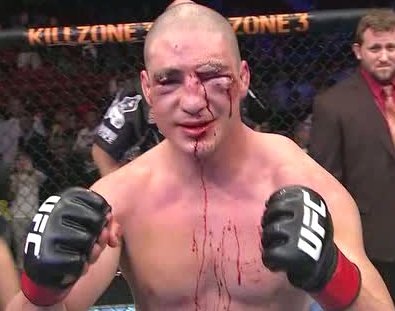 Diego Sanchez vs. Martin Kampmann 3R. A memorable fight with the great technical striker picking apart the wrestler, but the wrestler showing amazing heart and finding a way to make a fight of it by changing things up in the discipline he was previously grossly overmatched in. Kampmann had the model to win not only this match, but to potentially go all the way in UFC, having mastered his takedown defense so the one-dimensional wrestlers would be forced to fight him in standup. When Kampmann controlled the center of the octagon, he totally dominated the fight, just picking Sanchez apart with one crisp punch to the head after another. Kampmann was surgical, landing most of what he threw and making Sanchez's face look like it had been worked over with a tenderizer. Sanchez was bleeding from the mouth then nose and under the right eye by the end of the first round. By the end of the fight, his left eye was virtually swollen shut from a huge mouse and his right eye was a bit slitty as well. Sanchez was knocked down with a right straight in the first, and Kampmann made him look foolish for most of the first half of the fight, stopping every takedown, which just Diego try harder, holding on longer and switching levels and numbers, all to no avail. The fight turned when Sanchez began to turn the standup into a brawl. He cut Kampmann on the eyelid with what was very obviously a headbutt, though this was never mentioned on the broadcast. Kampmann made the mistake of pausing momentarily to check the cut, and Sanchez capitalized with a big flurry against the cage that buckled Kampmann. Kampmann recovered, but Sanchez pushed hard in the last 30 seconds, winging a bunch of punches to try to steal the round, and slightly buckling Kampmann again with a right. Kampmann also had a minor cut under his right eye now, but looked ready for a photoshoot compared to Sanchez. Sanchez's striking was sort of deceptive in that he was very aggressive, but he basically threw a bunch of wild, not exactly technically sound punch combos that largely missed. Kampmann didn't throw many combos, but was active enough and landed what he did throw, defense and accuracy being a pretty sure way to win most boxing matches. I felt like Kampmann was in control much of the second round and landed a lot of quality shots, but as Sanchez hurt him twice I can't argue with the round going to Sanchez or it being called even. Though Sanchez didn't look to be in as great a shape as usual with some extra fat around his waist, his famous conditioning was the key to him taking over in the third round. Kampmann grew progressively slower after the headbutt, and was controlling the center of the octagon less and less with Sanchez blowing out tons of energy to keep the standup a brawl. Sanchez had a meaningless takedown in the third that Kampmann immediately escaped when he tried for rear mount, but Sanchez's constant attacking in standup clearly earned him the final round. It's hard to find an argument that doesn't say Kampmann was clearly the better fighter and overall did a lot more to recommend him for the victory. However, he was his own worst enemy, as his stamina let him down and he was too passive in the later stages. The fight was pretty much split down the middle, but it was total domination in the first half with Kampmann embarrassing Sanchez compared to Sanchez being the aggressor and momentarily stunning Kampmann twice in the 2nd half. Still, having to score it by the round, it's difficult to find a way for Kampmann to win. The first round should probably be a 10-8 round because Kampmann shredded Sanchez's face, but a knockdown usually doesn't automatically give you a dominant round as it does in boxing so everyone becomes tentative to say it does this time, especially when the argument can't be made that Kampmann threatened to finish the fight. The second round could also be scored even, but again there aren't that many even rounds especially rounds that have significant action. A draw would probably be the fairest call, but if you are sticking to the standard scoring than the official decision of 29-28 Sanchez isn't a bad one. Excellent match.
BACK TO QUEBRADA REVIEWS


* MMA Review Copyright 2011 Quebrada *