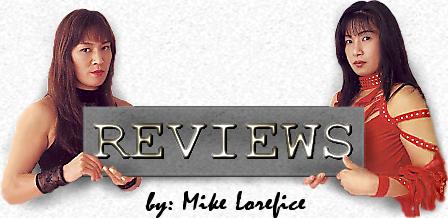 UFC 126: Silva vs. Belfort 2/5/11
Las Vegas, NV Mandalay Bay Events Center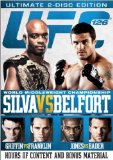 Chad Mendes vs. Michihiro Omigawa 3R. Omigawa lost this fight because his standup was pathetic. He's slow and robotic with no footwork whatsoever. In round 1, Mendes was the only one getting off, either scoring with the right hand, sometimes set up by the left jab, or with inside leg kicks. In either case, he received no counterfire. Omigawa managed to be more aggressive in the final 2 rounds, but immediately walked into a right cross for the knockdown to start round 2. After that Omigawa was able to get off first at least half the time, but his punches were entirely with the arm, so even if he did manage to hit Mendes, the threat was similar to that of a pillow fight. I know Mendes is a wrestler, but I honestly don't know why he was even bothering to put all that effort into taking the standing duck down. Omigawa's takedown defense was good, and he had submissions from any position. He only threatened once, early in the first when he trapped Mendes right arm against his chest and straightened it (I don't think I've ever seen someone win with this in a no gi competition), but that's one more time than he even made Mendes take notice in standup. Mendes did open up and worsen Omigawa's cuts with his ground and pound, including an elbow late in the 2nd that created a disgusting eyebrow size gash across the upper eyelid. Mendes won a unanimous decision. It wasn't a boring match, but I never believed Omigawa had any real chance. Below average match.
Kyle Kingsbury vs. Ricardo Romero R1 0:21. Romero closed the distance, but Kingsbury buckled him with knees to the midsection, decked him with a left hook and threw some academic shots on the ground for the stoppage.
Donald Cerrone vs. Paul Kelly R2 3:48. Cerrone fought the intelligent fight rather than his typically exciting one, not being too keen to mix it up with the rather one-dimensional Kelly, and instead relying on his wrestling and BJJ, no doubt confident he could tap anyone that Marcus Davis can tap. Cerrone did look rather nervous though, especially in standup where he didn't do the expected damage with his kicks. Kelly hit him right away when Cerrone was looking for a glove touch, and in the middle of the round had a good clinch knee and cut Cerrone's right eye with a left hand. Cerrone took over late in the round timing a superman punch for a takedown then busting Kelly's right eyebrow up nastily with short elbows. Kelly scored a few times to start the second, but Cerrone got him down and took him out with the rear naked choke. Average match.
Miguel Angel Torres vs. Antonio Banuelos 3R. Torres used to be an aggressive brawler, but since Brian Bowles caught him at WEC 42 8/9/09, he's become all about winning safely. The transformation has taken him from being a very exciting fighter to someone who looks like the Jabbin' GSP who beat Josh Koscheck at UFC 124 12/11/10. Torres had the reach advantage as always, and just exploited the jab while keeping Banuelos out of striking range. It didn't take much to beat this uninspired, gutless version of Banuelos who showed constant movement, but refused to commit to coming forward. The fans were booing quite a bit, and you really couldn't argue with them as Torres had little offense because he was just content to connect with a hard target, but his little offense was still way more than Banuelos' no offense because he wasn't even close enough to even reach Torres. Torres bloodied Banuelos' nose with the jab, and Banuelos continued to refuse to come forward with any conviction. It was just sad seeing him try to counter, and come up short by inches if not feet! Banuelos had no plan B, so it was a dominant unanimous decision victory for Torres. Repetitive and dull. Poor match.
Jake Ellenberger vs. Carlos Eduardo Rocha 3R. Started out as an exciting wrestler vs. BJJ match with some awesome groundwork from Rocha and great reversals from both, but petered out in the 2nd and 3rd rounds as Rocha avoided engaging in standup and neither could get it to the ground. Ellenberger was supposed to have a huge standup advantage, but just wanted to wrestle. It wasn't until Rocha got side mount and hit every transition he wanted that Ellenberger decided he should maybe try to strike. Positioning wise, this was a dominant round for Rocha, but Rocha couldn't really get any submission attempts. Finally, after Ellenberger stuffed his takedown attempt, Rocha rolled him with a Kimura and worked an Americana until the bell. Rocha's problems were that is Ellenberger was a much better wrestler and he also couldn't stand toe to toe with Ellenberger. Thus, Rocha mostly had to stand a mile away and throw kicks, occasionally closing the distance and failing on a takedown attempt. The 2nd and 3rd rounds were pretty uneventful, as all the striking was a single blow from a mile away, with Rocha running as soon as Ellenberger closed the distance. Rocha did manage to cut Ellenberger in the 3rd, but Ellenberger was the less unaggressive of the two and had a late takedown in each round (also a takedown defending a high kick mid 3rd round), so you expected the judges to give him the nod. Ellenberger did win a decision, but the one judge that ruled for Rocha actually gave him all 3 rounds! Above average match.
Jon Jones vs. Ryan Bader R2 4:20. Jones was so strong he even dominated Bader on the mat! He'd stuff Bader's shots, drop down on top of him, and manhandle him on the ground. Once you saw Jones could outwrestle Bader, you knew Bader had zero chance because, well, without his wrestling he's pretty much a zero. In round 2, Jones used his division leading reach to land punches and kicks. Bader would aggressively step right in and throw a hard counter punch, but he almost always missed and was never able to change anything up to fool Jones. As the round progressed, Jones began to really dig the low kicks into Bader's left leg. Bader all but abandoned the takedown, not even thinking about trying one in the 2nd until the final 90 seconds, but again Jones ended up on top and this time he was able to choke Bader out with a guillotine. The second round was somewhat interesting, but the fight was very onesided. Below average match.
Forrest Griffin vs. Rich Franklin 3R. Franklin is the only Ace to never beat a notable fighter who was actually near their prime. Forrest is one of the best fighters he's faced, or in other words someone not named Anderson Silva who is actually good, but Griffin wasn't expected to be in top form given a 14 month layoff to heal up. Of course, Franklin is hardly at full force given he's just returning from a broken arm. The fight started disappointingly, with Forrest dominating the first round by working ground and pound while Franklin did absolutely nothing from the bottom. Round 2 was what we expected from these two, a tough standup battle. Forrest was doing good work with his kicks, landing the left outside leg kick and right middle kick to the left arm Franklin broke in his dramatic win over washed up Chuck Liddell at UFC 115 6/12/10. Franklin kept leading with a right hook, which Joe Rogan speculated may have been because the left arm was reinjured, and Forrest was countering well with right crosses. Griffin rocked Franklin with a left hook, but Franklin managed to stay up. Forrest fought very cautiously in the 3rd, figuring he was up 2 rounds. He had a takedown with 90 seconds left. Franklin got on top momentarily when Forrest looked for a guillotine, but Forrest stood out. I gave Franklin the third because he was more aggressive, but it could have gone either way. Forrest won a unanimous 29-28 decision. Above average match.
UFC Middleweight Championship Match: Anderson Silva vs. Vitor Belfort R1 3:25. I felt the many times delayed Belfort-Silva match would be one of Anderson's best UFC matches because Belfort is a standup fighter with the ability to take it to Silva. Silva is simply on another level entirely though. Belfort had to respect him, trying to hold back and be patient early on to the point that literally nothing happened in the first 2:45 beyond 2 non-committal low kicks from Belfort. Belfort began to attack, and even had a flash takedown when he avoided Anderson's head kick. His luck was short lived though, as Anderson suddenly shocked everyone with an amazing front kick KO that Belfort didn't even move on. It seemed Belfort identified the front kick, but figured it was a push kick to the body, not a power kick to the chin. It was the first time he was KO'd from a single blow.
Paul Taylor vs. Gabe Ruediger R2 1:42. Entertaining, one-sided match with Taylor's standup being far too advanced for Ruediger, who was unable to dictate anything. Anytime Taylor had distance he'd use his hand speed and crisp combinations to light Ruediger up. When Ruediger tried to initiate, Taylor not only avoided the punch but landed one of his own inside Ruediger's wide arm swing. All Ruediger could do was grab Taylor, but Taylor would either disengage or make him pay by punching his way free. Taylor put Ruediger out of his misery with a punch combo against the fence followed by a left high kick that Ruediger ducked into as he started a desperation shot. Above average match.
BACK TO QUEBRADA REVIEWS


* MMA Review Copyright 2011 Quebrada *